Before the beginning of this season, I've been wondering if the erratic nature of the NBA bubble would carry over into the unusual circumstances of empty or low capacity arenas.
Recently, in one night, we witnessed the healthy Milwaukee Bucks lose significantly to the Knicks, a Philly loss to the Cavaliers and a 50-point Clipper loss to the Dallas Mavericks -- the largest deficit for a loss in LA's franchise history. We'll see whether these unbelievable nights in basketball become a sustained feature throughout the season, but one thing it guarantees is that there are plenty of plotlines to follow throughout the league. With shortened offseasons for rosters that enjoyed deep playoff runs and nine-month-long waits to play NBA basketball for those who missed the bubble's play-in tournaments, we're due for some early season chaos and surprises. So here are four things I'll be tracking this season!
THE DEVIN BOOKER AND CHRIS PAUL SUNS
Devin Booker has rounded into a talent that will likely amass scoring titles and All-NBA accolades for years to come. He's polished himself into a practically flawless three-level scorer, rightfully gaining a reputation as your favorite player's favorite player. Being forced to undertake significant playmaking duties has inadvertently turned Booker into a great distributor, solidifying himself among the NBA's premiere wing scorers.
In comes Chris Paul.
The Suns conveniently acquired NBA veteran and Point God, Chris Paul. CP3 fills in many gaps for Phoenix -- mainly alleviating playmaking duties from Booker and maximizing him as a scorer.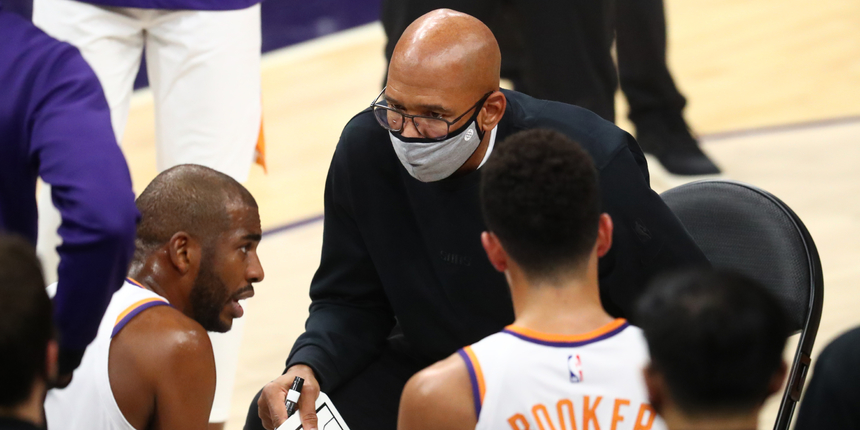 Small, playmaking guards like Paul also have a tendency to utilize big men as extensions of themselves, and one can predict that this season will reveal a lot about where Deandre Ayton's strengths and weaknesses truly lie as a center.

The timelines for this core work. They have their young core in Booker, Ayton and Bridges -- and now they have the veteran savvy of one of the greatest point guards ever. This is a team to keep an eye on throughout the season, and considering the fact that their star in Booker has turned 24 (the start of his prime years), this team expects to start winning at a higher level ASAP.
THE LAKERS' TWEAKS
As we know, the Los Angeles Lakers pretty handily won their Finals matchup in six games, but it didn't stop there. The champions quickly pivoted into an offseason plan within the short pseudo-summer.
The fringe tweaks included improving the defense and offense at the center position, with the additions of both Marc Gasol and Montrezl Harrell. At guard, L.A. nabbed Dennis Schröder, who will provide the team with an instantaneous burst of shooting and finishing, making this dynamic squad even more versatile and unpredictable.
The Lakers remain title favorites. It'll be interesting to track how these offseason moves will keep them among the teams' best, and whether they pan out in the postseason considering Harrell and Gasol's lackluster playoff performances last year.
A HEALTHY PORTLAND SQUAD
Monday night, we witnessed the Portland Trail Blazers pick-and-roll the Lakers to death in the clutch in order to walk away with a well-earned win. But that wasn't the full story of the game.
I wrote about the Blazers offseason changes in a piece detailing their new defenders and the potential impact they could have. The initial difference is not subtle. With Derrick Jones Jr.'s solid defense against the power and speed of LeBron James, and Robert Covington's efforts to keep Anthony Davis off-balance all game, it might be safe to conclude that this may be the best defensive squad for this era of Blazers basketball.
With these players, a team that heavily relies on the offensive output of their one-way backcourt can finally fill in the gaps with high-end wing defenders in order to stop the bleeding on the perimeter, and this was evident with DJJ's two come-from-behind blocks against James. With the entire season for Nurkic to play into shape, I'll be very excited to see what the final iteration of Portland heading into the postseason will look like.
THE ROCKETS' NEXT STEPS
Lastly, we can't forget the Rockets. With the uncertainty of James Harden's whereabouts heading into training camp, the organization did not start the season off on the right foot. With the five-game postseason series loss to the Lakers, the Rockets promptly traded Russell Westbrook for John Wall (fresh off consecutive lower leg injuries). To top it off, the Rockets secured Christian Wood on a steal of a contract that has left a lot of us perplexed, considering what players like Jerami Grant who occupy similar roles have made this offseason.
Harden allegedly remains unmoved by these changes, sharing a list through the media of several teams he'd rather be playing for right now -- all of whom happen to be contenders.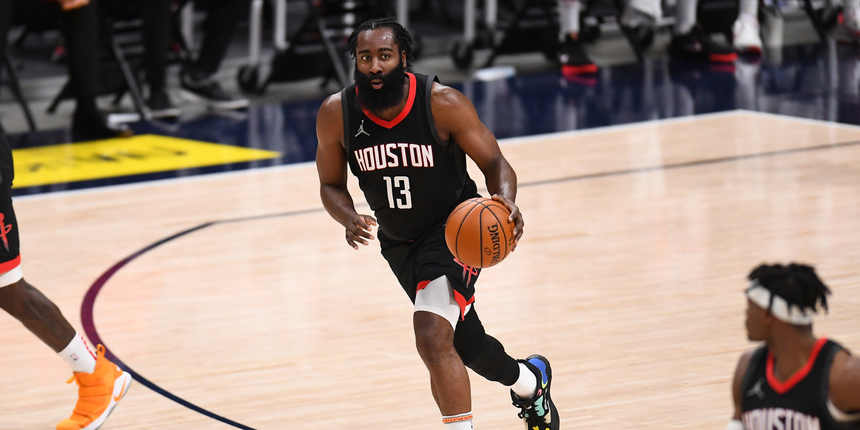 Right now, the Rockets are in no rush. At 32 years of age, Harden is unlikely to threaten to sit out for any prolonged period of time. Many of the teams interested in potentially trading for the former MVP will certainly wait until the trade deadline to assess whether this is the move for their roster (with the Sixers and Heat publicly stating that they are uninterested...for now).
As it stands, the Rockets are in shambles. Half the roster is in quarantine due to exposure, which left Harden on the court to carry bench talent against the likes of a healthy Denver Nuggets team on Monday night. This burden will do nothing but reinforce his urgency to leave Houston as soon as possible, but there is something I've admired about Harden over the course of the last couple games now. He's still Harden, and his numbers look as excellent as ever. I guess it's a level of relative professionalism that's probably far harder to execute than we think. It'll certainly be a situation to monitor, to say the least.