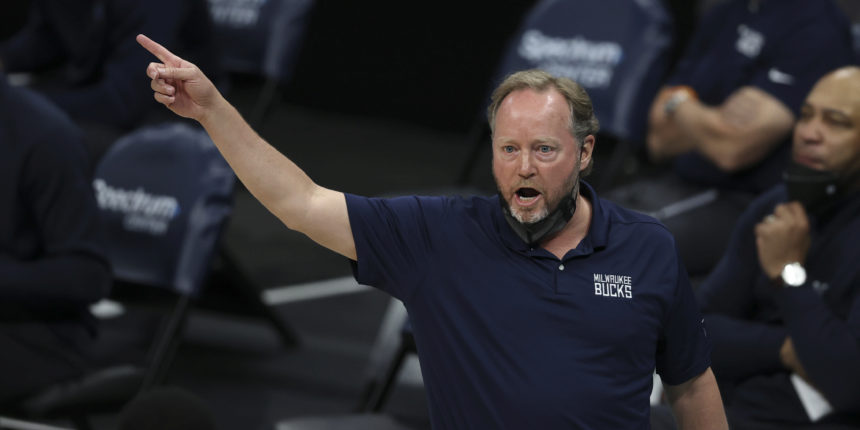 Mike Budenholzer 'likely gone' unless Bucks make deep playoff run
While the team dynamics are very healthy at the moment, with players happy with the coaching element and an internal confidence that they are the best team in the East, sources say [Mike] Budenholzer is likely gone unless there's a deep playoff run.
Source: Shams Charania/The Athletic
ANALYSIS: Charania added that what exactly constitutes a "deep playoff run" is murky, and other factors such as player health can be accounted for. Budenholzer faced pressure from the fan base after falling to the Miami Heat last season and has been knocked in the past for his rigid play style. However, this season the Bucks coach has added more switching to the defensive game plan, helping Milwaukee remain one of this season's title contenders.
According to Charania, "In the weeks that followed the loss to the Heat, when the Bucks were convincing Giannis Antetokounmpo to sign his supermax extension while dissecting their own demise at the same time, sources say there was a great deal of frustration aimed at Budenholzer that hasn't been forgotten."
The Bucks currently rank third in the East at 41-24 and are coming off two statement wins against the Brooklyn Nets.