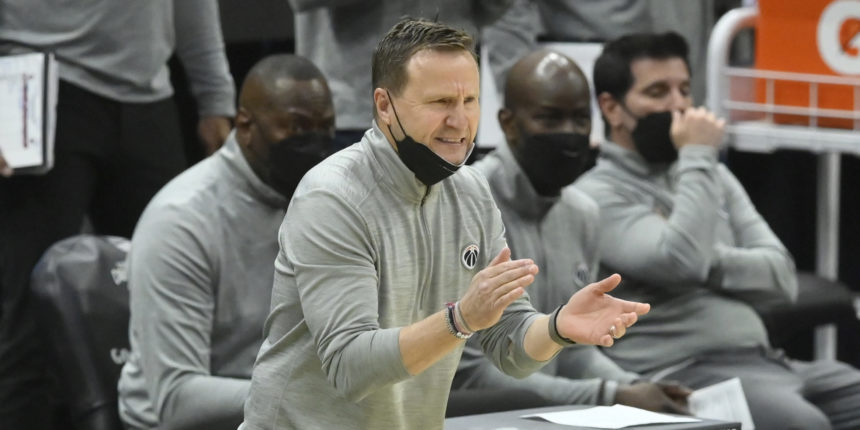 Scott Brooks restoring faith as Wizards long-term head coach?
Scott Brooks, whose time in Washington as head coach was seemingly nearing an end, is making a serious case to be re-signed as head coach with the Wizards' recent strong play.
Source: Shams Charania/The Athletic
ANALYSIS: Charania reports that there was a "strong sense around the league" that Washington would move on from Brooks after his contract ends this season, but that the head coach has strong relationships in the locker room, particularly with Russell Westrbook. The Wizards are 30-35 and in tenth place in the Eastern Conference, but have gone 11-2 since April 12.