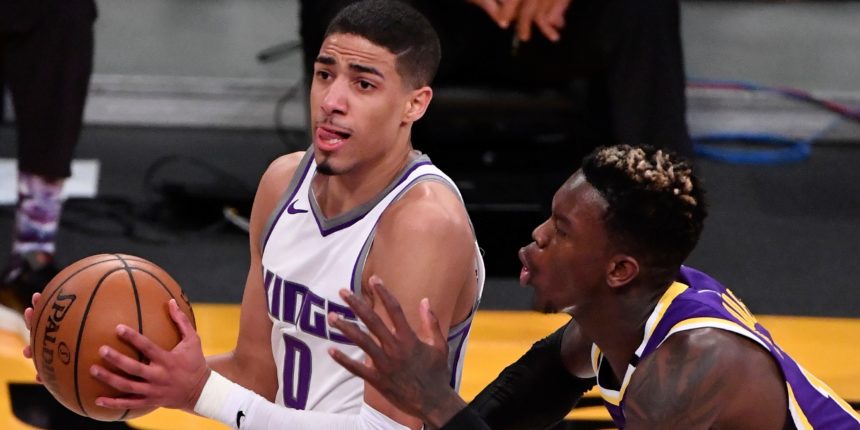 Tyrese Haliburton (knee) has no ligament damage, will miss rest of season
Sacramento Kings guard Tyrese Haliburton has no ligament damage to his left knee, an MRI revealed, but likely will miss the rest of the season.
Source: Adrian Wojnarowski of ESPN (Twitter)
ANALYSIS: Haliburton suffered the knee injury during Sunday night's victory over the Dallas Mavericks and needed help getting back to the locker room. Fortunately though, the injury does not appear to be too serious and the standout rookie out of Iowa State will not require surgery.
The Kings, who are all but out of playoff contention, will want to exercise caution with Haliburton and his recovery so it's unlikely that the guard will return to the lineup before the season ends. Haliburton will end with rookie averages of 13.0 points, 5.3 assists, and 3.0 rebounds in 30.1 minutes per game.