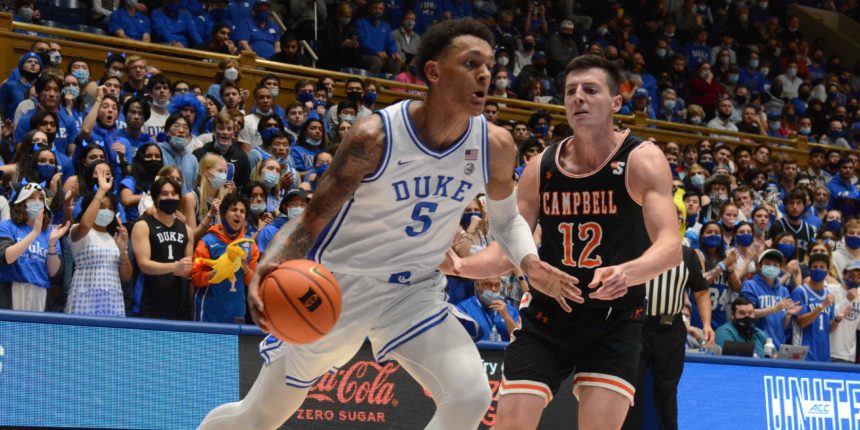 Michael Savarino, Paolo Banchero facing DWI-related charges
Two Duke basketball players face charges in Orange County following a driving while impaired arrest early Sunday morning. According to court records, Michael Savarino, Duke coach Mike Krzyzewski's grandson, was arrested for DWI while star freshman Paolo Banchero is charged with aiding and abetting DWI.
Source: Steve Wiseman/The News and Observer
ANALYSIS: The story reports that the arrest happened at 1:10 a.m. on Sunday. Banchero is one of the top prospects eligible for the 2022 NBA Draft, and was released by police at the site of the traffic stop, per the article. It remains to be seen what consequences could be levied by the courts or by Duke.