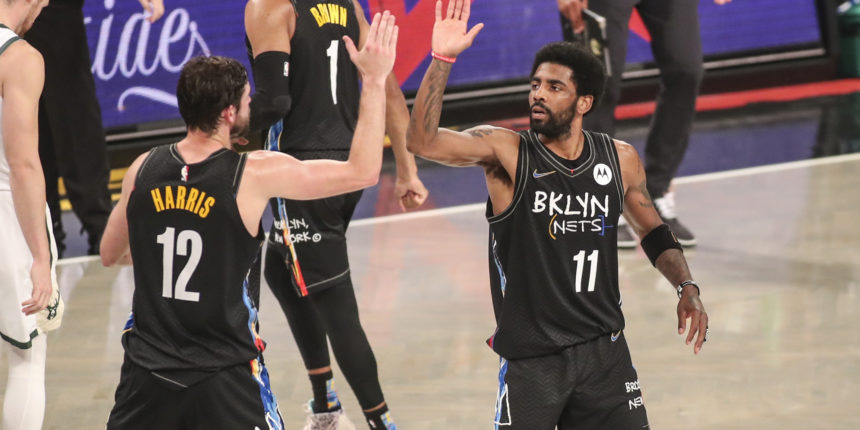 Kyrie Irving spotted watching Seton Hall during Nets game
Kyrie Irving was spotted at Seton Hall's game against Farleigh Dickinson tonight while the Nets took on the Orlando Magic.
Source: College Hoops Digest
ANALYSIS:
Kyrie Irving has been away from the Nets all season, but it is still a bit jarring to see Irving watching another basketball game as his own team plays.
There have been a few reports of trade rumors about the Nets listening to offers for Kyrie Irving, though nothing has escalated.
Kyrie Irving at the Seton Hall game tonight #HALLin #SHBB pic.twitter.com/5o7c3FNSpd

— College Hoops Digest (@NCAAhoopsdigest) November 11, 2021