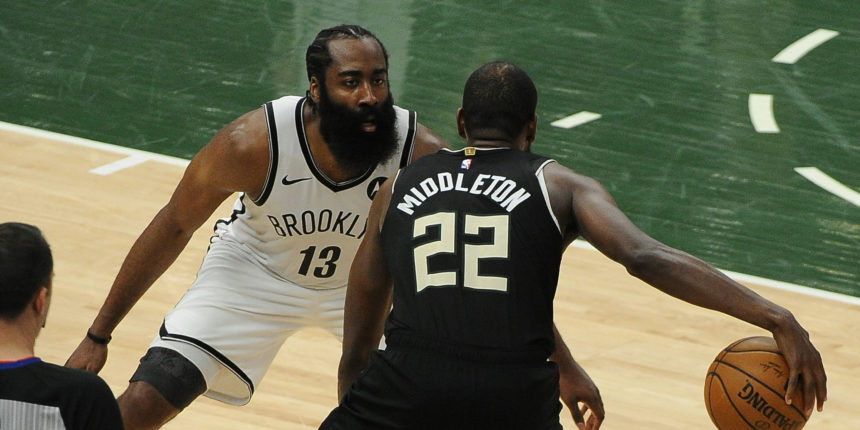 Khris Middleton joins Team USA for Tokyo Olympics
Milwaukee Bucks two-way standout Khris Middleton has committed to Team USA for the upcoming Tokyo Olympics, reports ESPN's Adrian Wojnarowski.
It's been some ascent for the former 2012 second round draftee as of late – first by earning back-to-back All-Star appearances and now the Team USA invite. Middleton has averaged 20.4 points and 5.4 assists on 47.6 percent shooting in 2020-21, and his reliable defense is a huge reason why the Bucks are now just four wins away from the NBA Finals.
Middleton joins Damian Lillard, Devin Booker, James Harden, Bradley Beal, Jayson Tatum, Kevin Durant, Draymond Green and Bam Adebayo on the 12-man roster.
Notably, Stephen Curry, LeBron James, Anthony Davis, Donovan Mitchell and Jimmy Butler have all but opted out.