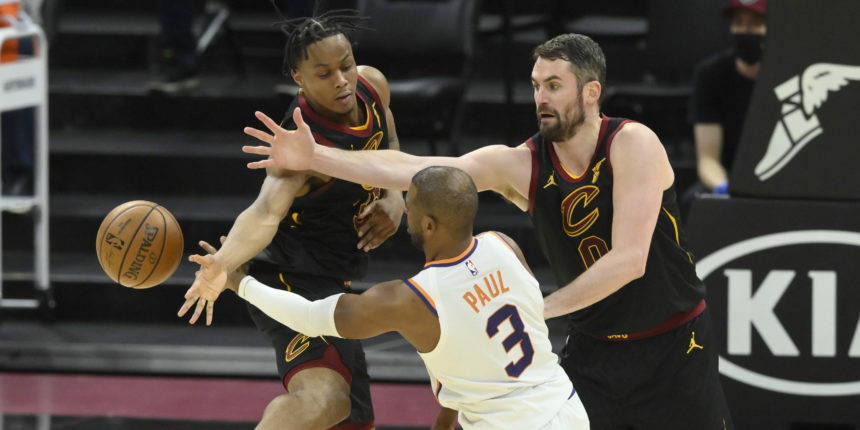 Kevin Love to help round out Team USA roster
Cleveland Cavaliers forward/center Kevin Love will be making the trek overseas to participate in the Tokyo Olympics with Team USA, according to ESPN's Adrian Wojnarowski.
Of course, Love, 32, is no stranger to USA Basketball and took home the 2012 gold medal in London. The veteran big man played just 25 games for Cleveland in 2020-21, but his presence on team of many first-timers will likely be invaluable.
As of now, the 12-man roster consists of Khris Middleton, Damian Lillard, Devin Booker, James Harden, Bradley Beal, Jayson Tatum, Kevin Durant, Draymond Green, Jrue Holiday, Kevin Love and Bam Adebayo – that leaves just one remaining spot for Tokyo.