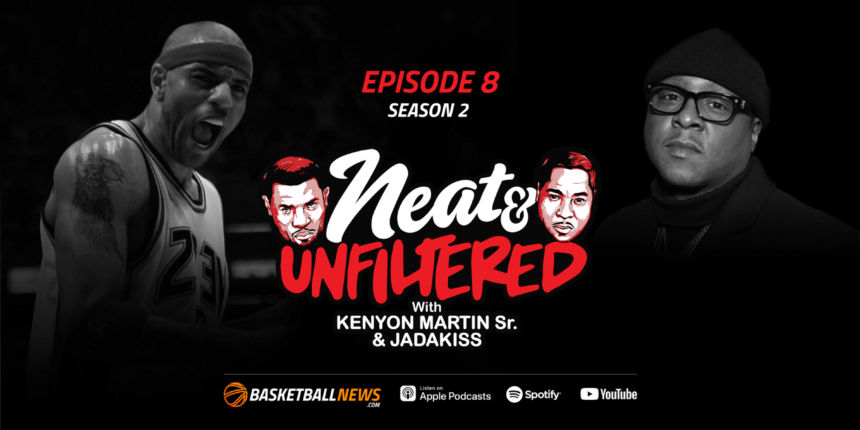 Kenyon and Jada on LeBron and LaMelo injuries, NCAA Tourney, Elgin Baylor
On this week's episode of Neat & Unfiltered, Jadakiss and Kenyon react to a couple of big injuries in the NBA with both LeBron James and LaMelo Ball. Also, the two talk about an upset-filled first weekend in the Men's NCAA Tournament and how they've felt about March Madness thus far. Time-stamps are below!
2:00​ - Remembering the life of Elgin Baylor and his impact on the NBA as an underrated superstar in the early years of the league.
4:40​ - Who needs to be buyers at the NBA trade deadline outside of LA and Brooklyn?
7:40​ - LaMelo Ball's rookie season comes to an end after a wrist injury, and Kenyon can relate.
9:45​ - LeBron James' injury puts the Lakers in trouble in the Western Conference.
15:00​ - The highlight of Jada's weekend was the Verzuz with Ghostface and Raekwon.
18:00​ - March Madness has broken your bracket, and Jadakiss's beloved Syracuse beat up West Virginia and Kenyon's former coach, Bob Huggins.
24:15​ - Kenyon discovered his younger son might be playing AAU basketball with grown men.
30:30​ - The latest legal news surrounding Houston Texans QB Deshaun Watson.
Be sure to subscribe to "Neat & Unfiltered" on Apple Podcasts, Spotify or wherever you listen to podcasts. Also, leave a rating and review to show your support for the show!