After six and a half seasons, and one five-game playoff berth in between, Orlando Magic forward Aaron Gordon has finally had enough of his environment. The Athletic's Jared Weiss and Sam Amick reported that Gordon formally requested a trade on Monday. On Tuesday night, The Athletic's Josh Robbins asked Gordon for his reasoning.
"I mean, there's been times where I just expressed my frustration to management," Gordon says. "Frustration with the losses, injuries, the way we've been playing, how we've been playing and how many losses have accumulated over the years. It's just my frustration kind of boiling over, I would say. And I think a lot of people share that sentiment with me, of frustration."
Gordon wants a winning situation, a big "duh" for anyone who has endured as many losses as he has. He reportedly also wants the marketability that comes with being in a better situation, which is also a fair desire for a 25-year-old high flyer.
WHAT GORDON PROVIDES
The basic scouting report on Gordon is that he's an athletic marvel on both ends of the floor. That, of course, undersells what he can do.
Very quietly, Gordon is one of the most versatile defenders in the sport, able to credibly defend 2-through-4.
Though he's at his best using his strength to body power wings like Jimmy Butler, he also has the lateral chops to mirror a guard for a few slides: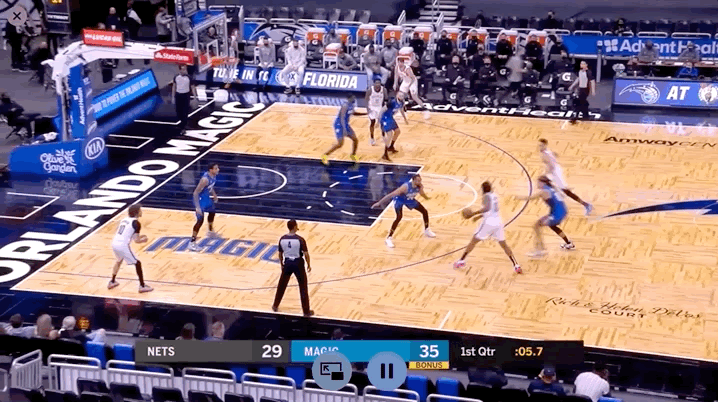 Gordon possesses pretty wild recovery speed for a guy his size. Getting a step doesn't always mean getting an advantage: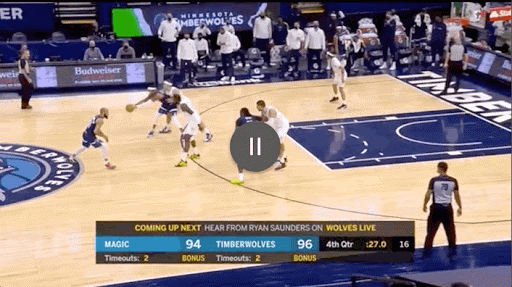 Because of his rare blend of strength, lateral quickness, leaping ability, and feel, Gordon can fit in just about any defensive scheme. He has the chops to switch a bunch of actions, and has the off-ball awareness to operate as a cleanup man on the weak side.
Offensively, we've never seen Gordon consistently optimized. There are passing chops hidden in plain sight, especially when flowing out of short-roll situations. This season, the Magic have given him career-high pick-and-roll usage.
It's mostly been a disaster, ranking in the 18th percentile in overall pick-and-roll play, per Synergy. Dig a little deeper, and you'll see he ranks in the 50th percentile in points per possession generated with passes. And that ranking is watered down by his screener converting a ghastly 44 percent of their shots.
Look at the film, and you'll see Gordon attempting to manipulate help defenders and alternating speeds with his passes. Nobody would confuse him with Luka Doncic, but there's generally a pass or two per game that make you go "hmmm."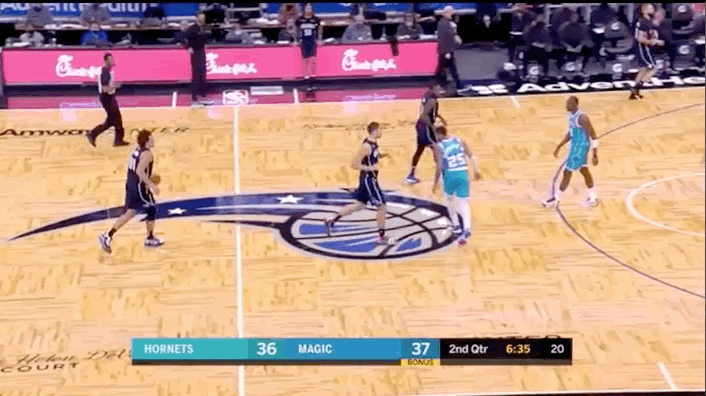 Double-hi set for the Magic here, and Gordon waits out the switch. PJ Washington stumbles and frees Nikola Vucevic in the process, but Gordon made that live-dribble feed look a lot easier than it was. The cross back to his right shifted Bismack Biyombo just enough to open the window for the Vucevic pass.
While the lead initiator reps are intriguing, Gordon remains at his best as a play-finisher. He's becoming a better shooter, draining a career-high 39.3% of his triples. The same athleticism that nearly won him a pair of dunk contests is able to shine through when paired with a solid guard. The issue is that he hasn't consistently been paired with one. Shift Gordon's usage from initiator to play-finisher more often, and you're bound to see his efficiency numbers skyrocket on a new team.
WHERE HE FITS
The Boston Celtics appear to be the frontrunners for Gordon at this juncture. They're equipped with a massive Traded Player Exception, rookie-deal prospects that just won't get meaningful reps for a team trying to compete now, and all of their first-rounders moving forward.