Anyone remember the Denver Nuggets? Just a few short seasons ago, they advanced to the Western Conference Finals. They boast the back-to-back MVP winner. They've won at least 46 games in five consecutive seasons. Anyone?
In all seriousness, the Nuggets have become something of an afterthought — mainly because they haven't been at full strength in recent years. Lead guard Jamal Murray suffered a knee injury late in the 2020-21 season, which led to most people writing them off. For all remaining optimists out there, a back injury shut down Michael Porter Jr. nine games into last season. The short-handed Nuggets still managed to win 48 games, but they were no match for the Golden State Warriors in the first round of the playoffs.
But despite being overlooked, the future is bright in Denver. If Murray returns and looks like himself, the Nuggets should have more than enough to return to contention. A core of Nikola Jokic, Murray, Porter Jr. and Aaron Gordon is impressive. But in a consistently competitive conference, nothing is guaranteed. So, Denver did what any smart organization would do in their position: round out their roster.
Denver added two key pieces in Kentavious Caldwell-Pope and Bruce Brown. Doing so cost them some notable players — namely, Will Barton and Monte Morris.
First, let's discuss the addition of Caldwell-Pope.
Caldwell-Pope is an accomplished scorer. Last year, in his ninth NBA season, he averaged 13.2 points per game for the Washington Wizards. While Barton was a mediocre three-point shooter, Caldwell-Pope knocked down 39.5% of his three-point attempts last season (and shot 41% from deep the year before). KCP is a significantly better defender too.
Caldwell-Pope looks like a really good fit for this team. He is a prototypical 3-and-D guy, and he's never been a high-usage player. In fact, despite posting the third-highest usage rate of his career in 2021-22, Caldwell-Pope ranked just 105th in the NBA. And still, his impact was felt.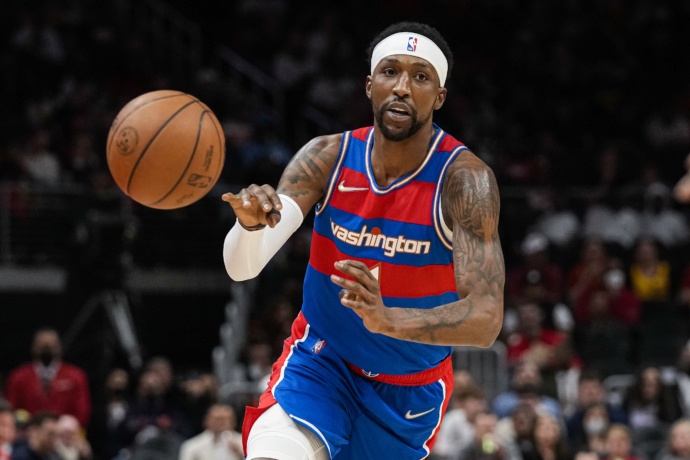 While Caldwell-Pope may score more points, Brown should make an even greater impact. Like Caldwell-Pope, Brown can be classified as a 3-and-D-type player as well. However, his style and physical attributes make him more difficult to define.
At 6-foot-4, Brown can play all five positions, literally. He creates and distributes, defends on and off the ball and scores in a variety of ways, including at the rim, in transition and on the move without the ball.
Playing with Kevin Durant and Kyrie Irving created some unique opportunities in Brooklyn, but Brown could be even better in Denver considering he'll be alongside more willing passers in Jokic and Murray.
Not only can Brown play and defend any position, he also demonstrated his chops as a shooter last season. He connected on 40.4% of his three-point attempts after making only 28% in 2020-21. Brown also shot 66% at the rim and 48% from the short midrange, which ranked in the 62nd and 79th percentile among forwards.
Brown also takes care of the basketball. Despite playing in 72 games last season, there were only five contests in which Brown committed two or more turnovers.