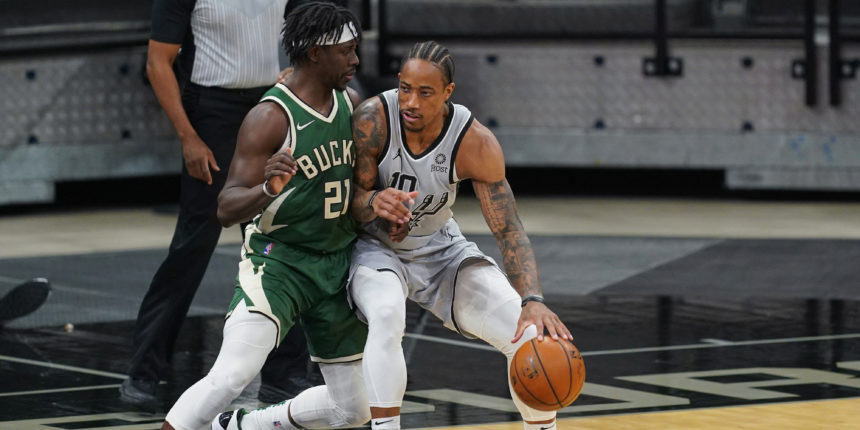 Jrue Holiday: 'I feel like I'm the Defensive Player of the Year every year'
Milwaukee Bucks star Jrue Holiday rarely discusses awards. But now to Yahoo Sports, he shares his perspective, his challenge to media and why a certain award should be evaluated differently: "I feel like I'm the Defensive Player of the Year every year."
Source: Chris Haynes of Yahoo Sports (Twitter)
ANALYSIS: Jrue Holiday is known as one of the better on-ball defenders in the league but he clearly doesn't feel like he gets the respect he deserves for his defensive efforts, having only made two All-Defensive NBA Teams in his career.

Holiday continued his conversation with Yahoo Sports after claiming he should be Defensive Player of the Year every year and had the following to say:
"I'm not joking about that. And I know this is my opinion, and other people have different opinions and they'll probably think I'm crazy. But I think what I bring defensively on the court, a lot of people don't really do, to be completely honest.
I feel like I should be in the conversation every year. I'm being serious. This isn't the first year I've been playing defense this way."