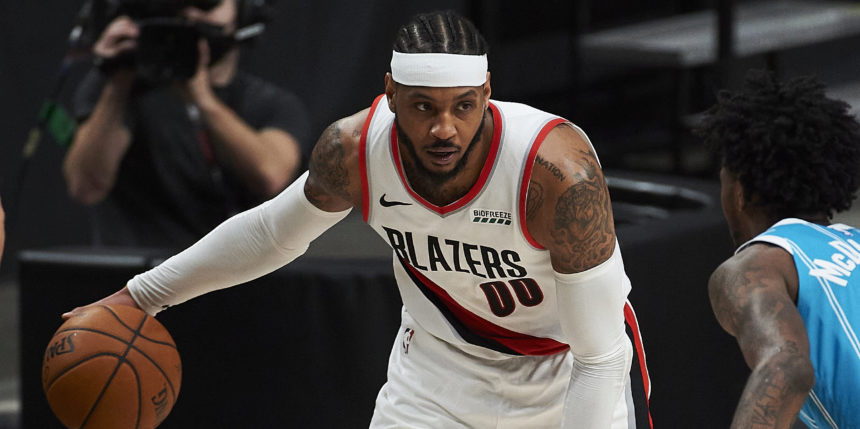 It's a shame Carmelo Anthony didn't end up in Portland sooner
No matter what, 'Melo's always gonna be my youngin'.
I told him that when we became teammates after his rookie year, and I told him that the last time we spoke.
On the real, not many people know how hard it is to make it in the league and to play for 18 years. And what's even tougher is making it to 18 years while still playing at a high level.
So when I saw 'Melo become the 11th player in NBA history to score 27,000 points earlier this season, man, it was crazy. It was one of those moments that made me think about just how long I've been around, because I remember watching him in that Orange jersey winning the NCAA title for Syracuse.
So to 'Melo, my youngin', I salute you, fam. You're one of the most gifted scorers this game has ever seen, and nobody can ever take that away from you.
Anyone who watched 'Melo play in college knew that he was gonna make it in the league, but I specifically remember thinking he was gonna be a problem. That's probably why I took it upon myself to give him a tough time when I played against him during his rookie year. But honestly, by the time we met at All-Star Weekend in 2004, he'd already gained my respect. I didn't expect that to end up being my last season in New Jersey, but when it was time to move on, I chose to go to Denver because I thought, with 'Melo, Marcus Camby, Nene, 'Dre Miller and Voshon Leonard, we had a chance to be special.
Say what you want about 'Melo, but he always got the ultimate respect from his teammates. When you're in a locker room or a huddle, there are only a few players whose presence lights a fire under everyone. Not all players that are called "superstars" today are capable of getting their teammates to believe in them. For those who can, it's the ultimate sign of respect. With 'Melo, for me, it happened fast.
During the seven years we spent as teammates, he won me over by dedicating himself to his craft, and I respected him for it. It's no surprise that he's still balling and taking kids damn near half his age to school… But it's still a beautiful thing to see.
Today, he's still doing his thing, even going on 37 years old. It just makes you wonder what could've been if he landed in Portland a few years sooner.
As athletes, we don't focus on the "what if?" We just deal with the present situation and do our best to make good decisions based on what we know or feel in the moment. If we harp on the past or think about what could've been, it's meaningless, because we can't change the past, you know what I mean?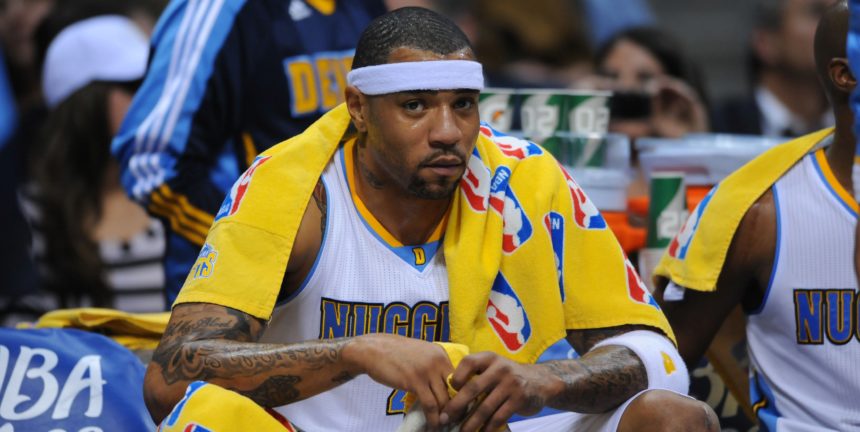 By the time I signed with the Knicks in 2012, 'Melo had already proven himself, but things just didn't work out for him in New York. When it became obvious that he was gonna be moving on in 2017, of all teams, Portland was the one that made the most sense, at least in my opinion.
Funny thing is, over the summer, right before he was traded from New York to OKC, I remember seeing C.J. McCollum in Las Vegas. I pulled him aside and told him that they needed to go get 'Melo, and he actually agreed that it would be a good look. I don't know if Portland tried to get him then or what, but next thing I know, I see that 'Melo was traded to the Thunder.
On paper, teaming up with Russ and P.G. was exciting, but I thought Paul's game was a bit too similar to 'Melo's. For the most part, they wanted the ball and did their work in the same spots, and as for Russ, he was more effective running and being out in transition. 'Melo was more of a halfcourt player that wanted to set up on offense and use up the shot clock. Russ' style of play with how he pushed the ball and wanted to get into open space didn't fit 'Melo, and especially with Paul there, it was bound to lead to confusion as to who the second option was and where they would be effective on the court.
On the other hand, Dame and C.J. play much slower, in the halfcourt and they took more two-point shots and midrange jumpers. It was such a good fit.
In hindsight, it wasn't really a surprise that 'Melo lasted only one season in OKC, and it was less of a surprise that he lasted even less time in Houston.
Mike D'Antoni and 'Melo didn't work well together in New York, and if the style didn't work for 'Melo there, there was no reason to think it would've worked in Houston. That was confirmed when, within 10 games of being there, he did a pump fake from behind the three-point line, stepped in and hit a long two-point shot. Then, he turned to the bench and said, "My bad."
I knew right then and there that it was over.
If you want to be successful in the league, you gotta understand that you can't dictate the game of basketball or manipulate the game of basketball. If the game tells you to take a pull-up jumper, you gotta take that pull-up jumper. And the teams that have won as of late play with that mentality.
That's definitely one of 'Melo's best qualities: he was always happy to take what the defense gave him and he was effective scoring in so many different ways. We've now seen that carry over to Portland.
For sure, 'Melo is fortunate that he eventually linked up with Dame and C.J., because when you're 34, 35 years old and two or three different teams pass on you — especially if one lets you go after just 10 games — it would scare most teams off. It's like you're damaged goods.
Despite that, the front office in Portland decided to give 'Melo a shot, and he's taken full advantage of it. I'm happy to see it.
For a long time, people have been saying negative things about my youngin' — that he's selfish, he's a bad teammate, he's not willing to sacrifice, stuff like that. But the negativity that he's gotten has mostly been from the media; he's always gotten nothing but love from the guys he was in the trenches with.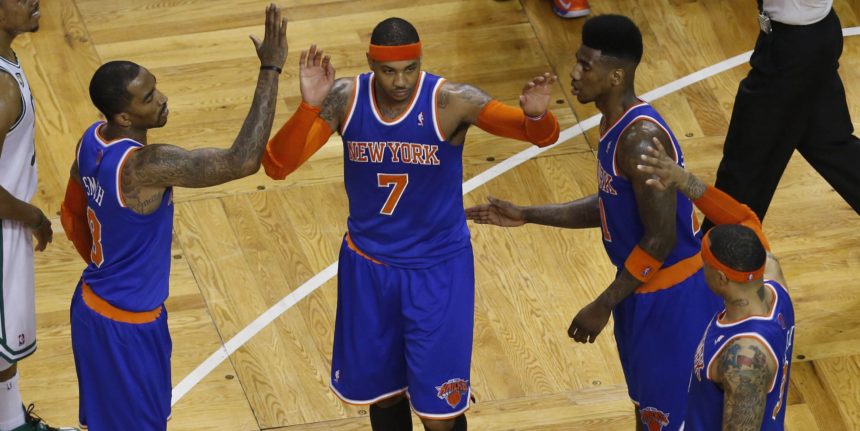 Since 'Melo picked up a basketball, he was bred to be a professional scorer. He was taught to put the ball in the basket, and you know what? He became one of the best in history to ever do it.
'Melo is less than 300 points from becoming a top-10 scorer in NBA history. Amazing.
[UPDATE: Anthony passed Elvin Hayes to become 10th on the NBA's all-time scoring list on May 5.]
Truth be told, 'Melo never told me that he wishes he ended up with the Blazers earlier or anything like that, cause like I said, most of us don't like to think about the "what if?" But I'd be lying if I didn't admit that I wish he ended up there three or four years earlier. If so, the Blazers might have been champions.
It's water under the bridge at this point, though. What's most important is that I've gotten the opportunity to watch 'Melo grow up and become one of the greatest in history.
'Melo will always be my youngin', but he damn sure came a long way since he was just a skinny teenager leading Syracuse to the national title. And as he's proven, he ain't done just yet.