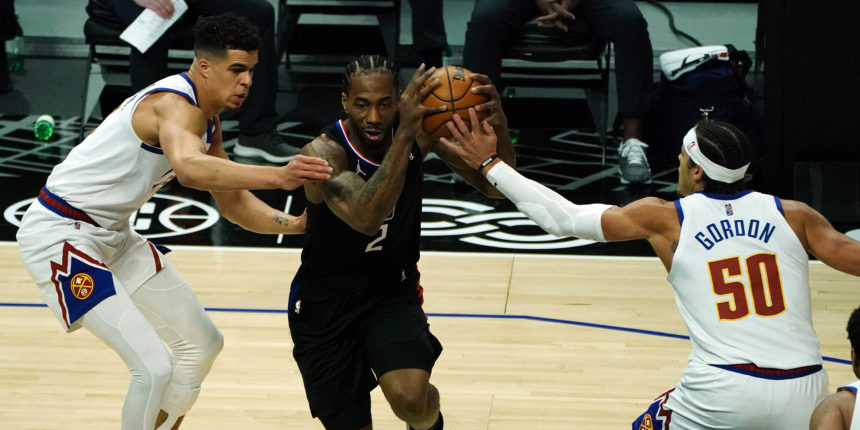 How the Nuggets are maximizing Aaron Gordon, Michael Porter Jr.
Early in the first quarter, Michael Porter Jr. once again finds himself stationed on the right wing.
Jamal Murray flies off a Nikola Jokic screen at the free throw line. Porter Jr. misfires the pass to Murray, the ball practically falling at the feet of Clippers forward Marcus Morris. Morris pushes the ball and chaos ensues.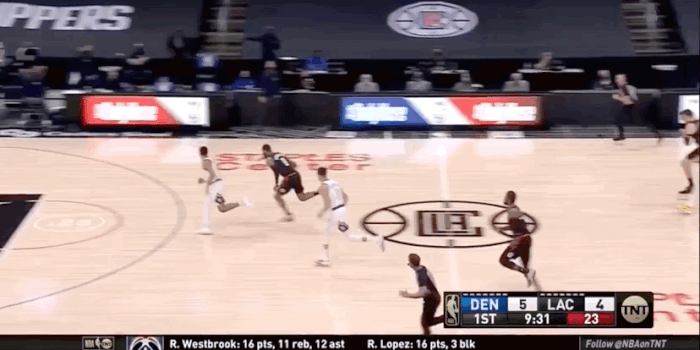 We get a failed chasedown block, then a recovery, rotation, and a block from Porter Jr. He rim-runs after the swat and Aaron Gordon, filling the same right wing that Porter Jr. did to kick off the action, fires a dart inside to get the 6-foot-10 forward a dunk.
There's something fitting about the exchange, an entertaining blip in the middle of a 101-94 victory. The play begins with Porter Jr. operating as an initiator, and it fails miserably. It ends with Gordon piecing things together; not just filling the slot, but sliding an extra couple of steps to create a wider passing window so Porter Jr. could cap things off.
This is what the Nuggets want out of Porter Jr: multiple efforts on defense and efficient bucket-getting on the other end. The transition sequence is a basic view of what the Nuggets want out of Gordon: fill the space created from the gravity of their top two, and help branch things together when necessary.
MICHAEL PORTER JR. IS REACHING NEW HEIGHTS
Sometimes the box score does tell the story. Porter Jr. is fresh off a March where he averaged 20.3 points while shooting 63.6% from two and 53.2% from three. The free throw shooting lagged behind (67.7% on 2.2 attempts), but he was still able to log an absurd 70.8 True Shooting percentage. Just look at this freaking shot chart from March, per InStat.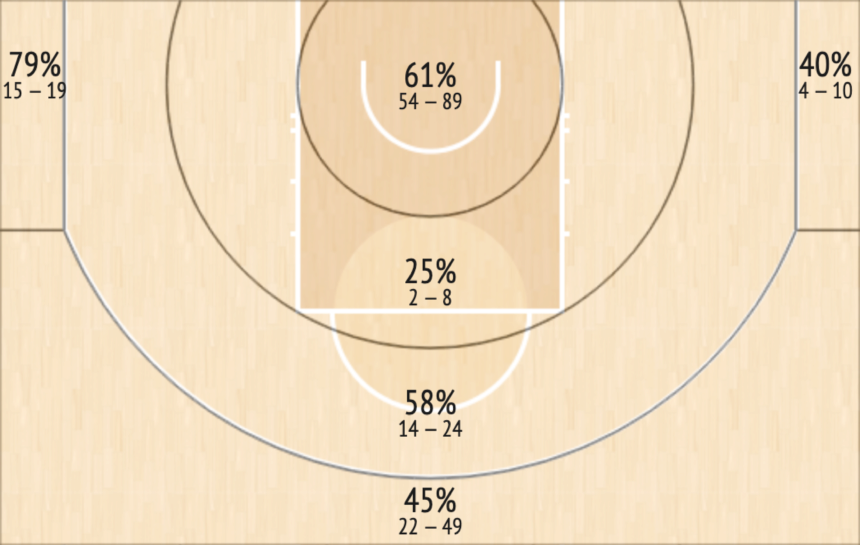 Insane, right? Here's the shot chart on the "contested" shots he took.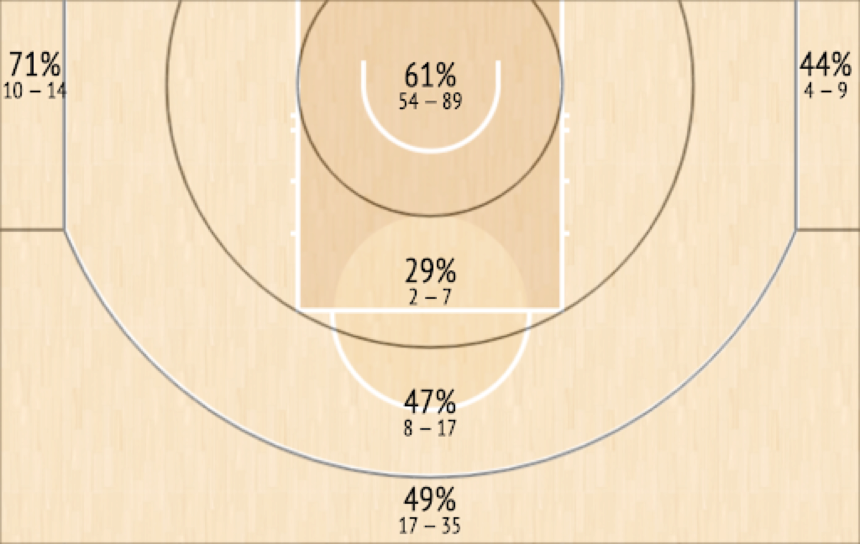 There isn't much difference. And that is terrifying.
The appeal -- and fear -- of Porter Jr. is that he's in complete control of his success rate. There might be six or seven players on the planet who have the quickness and the length to slide with him and affect his shot. A player with his size shouldn't be able to handle the way that he does; he surely shouldn't also have a feathery soft touch and a sky-high release point.
The inherent difficulties of defending Porter Jr.'s shot is the work he puts in before it. He's an opportunistic mover, able to capitalize against occupied defenses: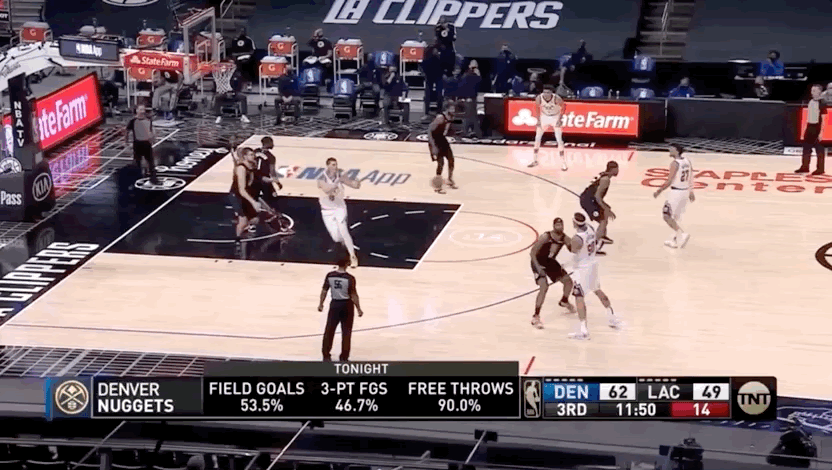 In other instances, he's able to create the window with his prowess. Turning a hammer screen into a cutting opportunity is a stroke of genius: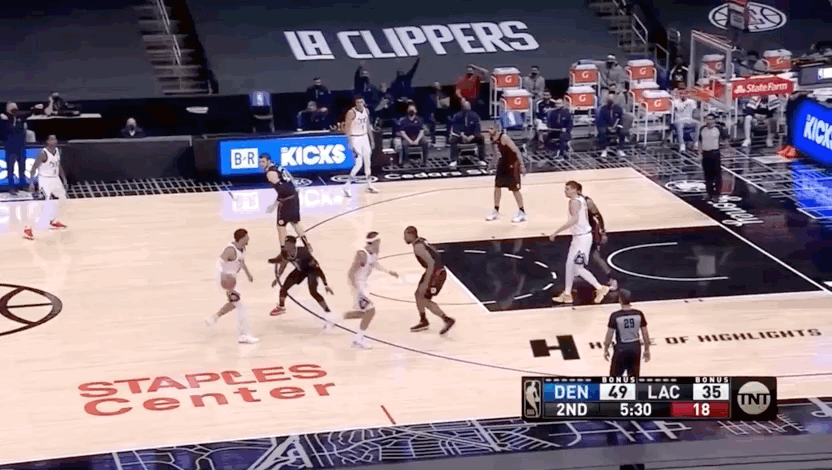 There's been more growth defensively. Part of that is being able to play the 4 more often. He's found himself navigating on-ball screens a little less, and he's improved his off-ball feel. The help rotations are a little more crisp, a little more often.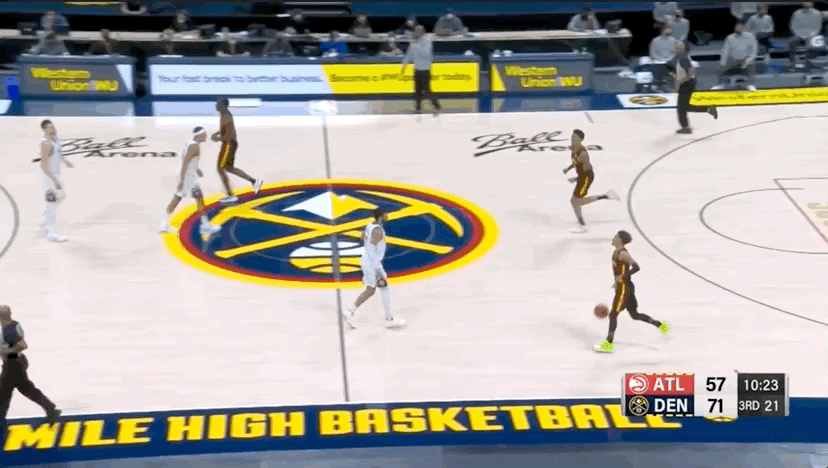 Denver's defense has still been better with Porter Jr. off the floor — replacing him with the know-how of Paul Millsap or JaMychal Green will do that — but it's encouraging that the defense with Porter Jr. has been trending positively over the past couple of months.
AARON GORDON IS FITTING IN
Speaking of the defense, Gordon has already slotted into the "big-wing-defender" role. In his three-game stint with the Nuggets, Gordon has already spent time defending Ben Simmons and Kawhi Leonard. He also spent a healthy amount of time on John Collins in his debut game versus the Atlanta Hawks.
He's strong enough to not be completely dislodged by the Kawhis of the world. That sounds like a backhanded compliment of sorts, but it's darn near impossible to stop superstars with that blend of strength and fluidity. Making things tough is generally a job well done.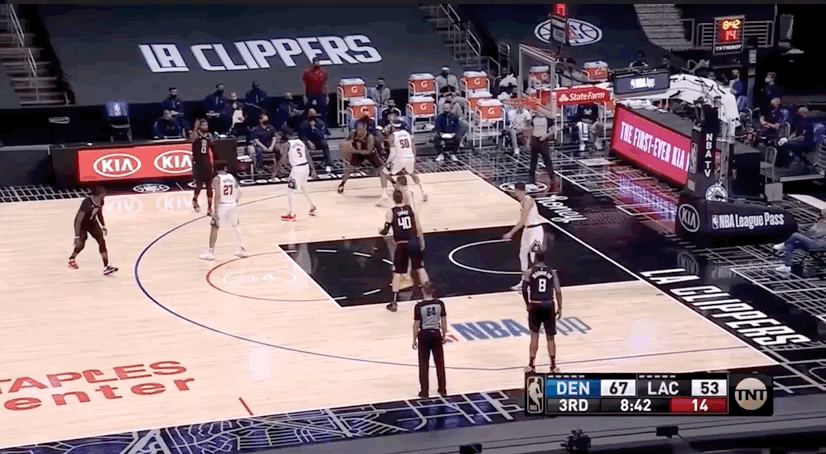 There's also intrigue in Gordon's ability to toggle through multiple assignments in a small amount of time.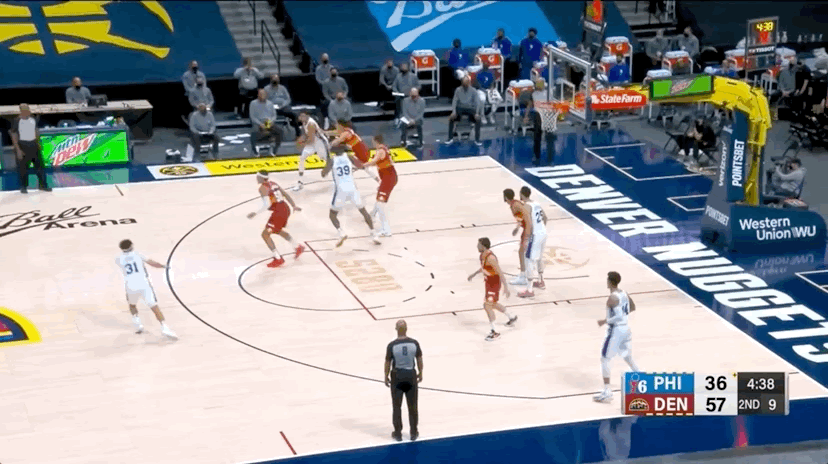 Offensively, Gordon is getting in where he can fit in. Like Porter Jr., he's rarely the option that kickstarts the action, at least in the half-court. His primary job is to find openings off the ball. The early returns are promising.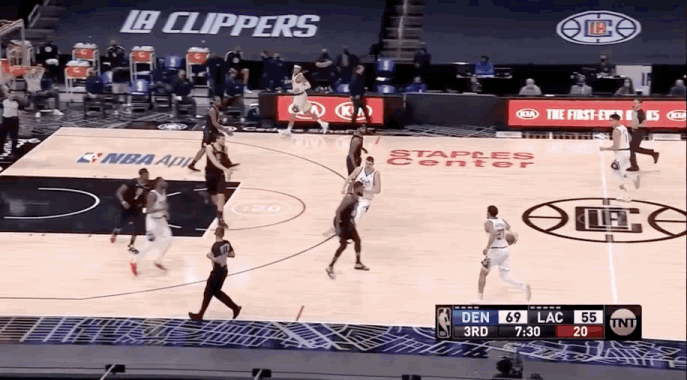 That's some subtle goodness from Gordon. He reads how the Los Angeles Clippers defend the 1-5 pick-and-roll. A peel switch from Reggie Jackson puts him on the hip of Jokic. Murray floats around the dunker spot, then jets to the left corner as Ivica Zubac comes to double Jokic. Kawhi picks up Murray, and Gordon capitalizes with a timely cut.
It'll be interesting to track Gordon's pick-and-roll usage. He's already run a few with Jokic. More intriguing, he's been the screener for Jokic in ball-screen situations. If we're making the Jerami Grant comparison, Gordon should provide more juice as a vertical spacer.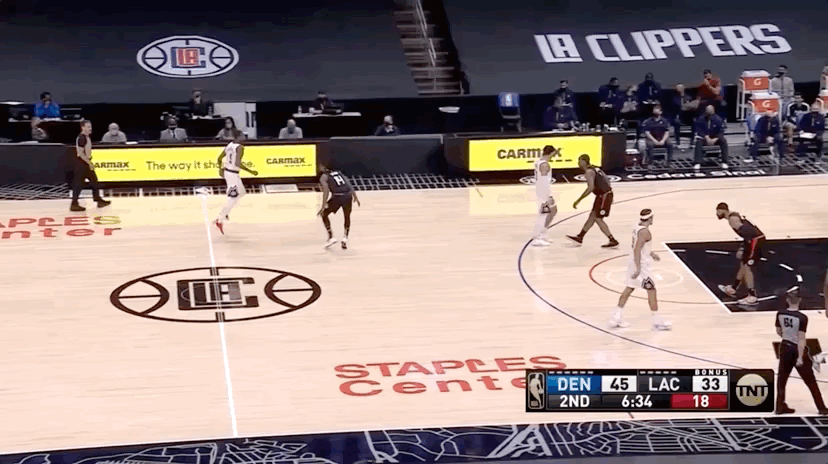 We're working with a small sample right now, but the Nuggets haven't lost since acquiring Gordon. The 3-0 record is nice; the plus-28.7 net rating in the 77 minutes that Gordon and Porter Jr. have shared together is an even bigger positive.
We know what Jokic provides. If he isn't the MVP frontrunner for you, he's at least in the top three because of his blend of three-level scoring and unreal playmaking. We know what Murray provides, a pull-up dynamo who can wreck teams for halves at a time when he gets rolling.
The Gordon-Porter Jr. tandem must complement those two for Denver to get to where they want to go. If the early returns are any indication, they may be well on their way.