This past weekend I traveled to Springfield, Massachusetts, to attend the Hoophall Classic, a terrific event held at the historic Springfield College, where Dr. James Naismith invented the game of basketball — subsequently making it known as "the birthplace of basketball." Although it was neat to experience the history of Springfield, Springfield College, and the Basketball Hall of Fame, I was there for one main reason: to watch high school prospects. Unfortunately, due to conflicts in my schedule, I couldn't attend the entire event. However, I was still able to see most of the talent.
Here are some of the prospects from the class of 2022 that I was able to see that stood out to me:
In attendance was the No. 1 rated prospect in the class of 2022, Dereck Lively of Westtown High School. At 7-2, Lively is huge but moves fluidly, and he's also surprisingly skilled — he even shoots threes. He is heading to Duke next year, and yes, I expect him to be a one-and-done.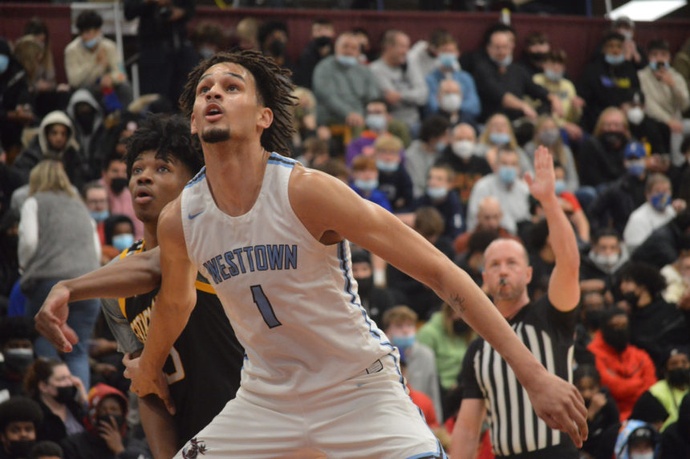 Joining Lively at Duke next season is Dariq Whitehead, who is currently playing for Montverde Academy. I've seen Whitehead several times already and have been impressed with his slashing, finishing and defensive abilities. However, his outside shooting and overall shot-making abilities seem to be coming around nicely, giving Duke another likely one-and-done prospect.
IMG Academy only played in one game at the Hoophall Classic, but it was enough to remind me that Keyonte George, committed to Baylor, is a primetime bucket getter. Scott Drew has the Baylor program rolling, and I don't expect them to miss a beat next season with George on his way. I don't think he'll be in Waco for long, though.
You didn't think we'd get down this list far without mentioning a Kentucky recruit, did you? Well, of course not. Oak Hill's Chris Livingston, originally from Akron, Ohio — the same hometown as LeBron James, is heading to Kentucky. Livingston has been one of my favorite young prospects for a while now. At 6'7", Livingston is an explosive forward that can score the ball. He'll be a high priority for me to watch next season. So I guess I'll be heading out to Lexington again.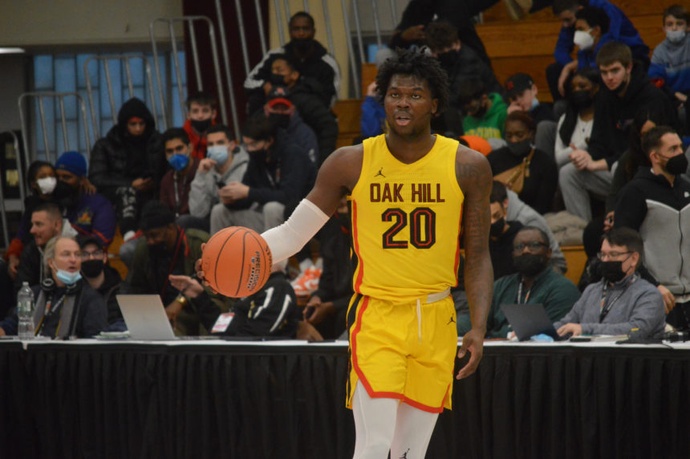 I had my first opportunity to watch Kyle Filipowski in person, and let me tell you, he was terrific! He's a versatile big that has an excellent feel for the game. He seems like a perfect fit for the modern-day game in which teams value stretch bigs that can do a little bit of everything. Guess where he's going to school next year? Yeah, he's going to Duke too.
IMG Academy's Jarace Walker is strong and tough. I love his potential as a versatile defender. He's athletic and always capable of finishing at the rim and throwing down powerful dunks. I'm looking forward to seeing him develop under the tutelage of Houston's head coach Kelvin Sampson.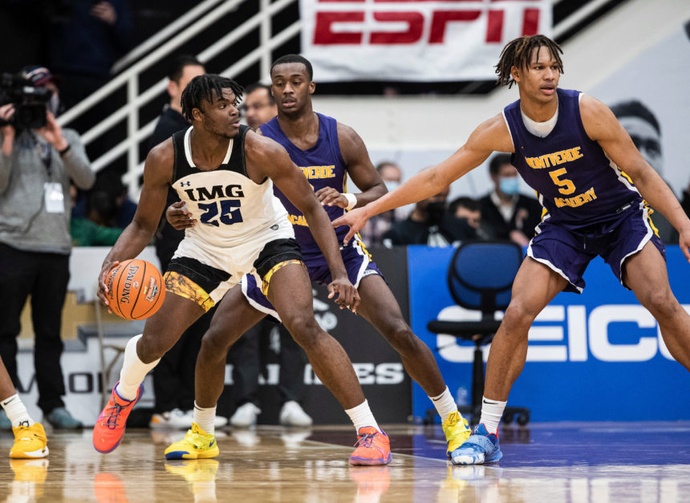 I feel like a broken record here, but another player committed to Duke stood out at the Hoophall Classic, Mark Mitchell of Sunrise Christian. Mitchell is a 6'8" lefty forward, probably best used as a face-up, slashing four. Jon Scheyer will be taking over for Coach K next year, and he'll be stepping into the head spot with about as good of a recruiting class as imaginable. I haven't even mentioned Caleb Foster, one of the top guards in the class of 2023. He is also committed to Duke and is considering reclassifying. The Cameron Crazies should have good reason to be extra crazy next season.