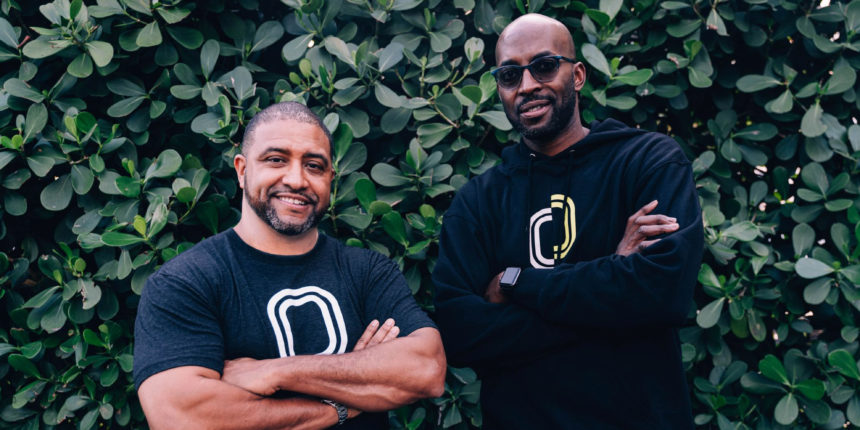 Former NBA execs, Overtime Elite seek to revolutionize amateur-to-pro preparation
With inequities of opportunity, a lack of stability and no monetary return for athletic value and popularity, professional development at the high-school basketball level has been in desperate need of a shake-up for quite some time.
Going off their own experiences and observations from working in NBA environments, Aaron Ryan and Brandon Williams are confident that Overtime Elite will be the league to revolutionize amateur-to-pro preparation.
OTE will set itself apart from any other program available by both compensating its players with a minimum $100,000 annual salary and offering educational programs with a focus on life skills, such as financial literacy, media training and social justice advocacy in lieu of traditional curriculum. The league's teams will consist of the top 24-to-30 juniors and seniors around the world, competing amongst each other, against other prep schools across the country that aren't a part of a state association and versus international academies. OTE announced May 19 that its campus will be in Atlanta, Georgia.
In addition to the base salary, players will have the opportunity to earn bonuses and own shares of equity in Overtime itself, as well as benefit from their own name, image and likeness, plus directly sign sponsorships with shoe companies. Players will receive full health coverage and benefits, including disability insurance that will provide financial protection in case an injury prevents them from playing professionally. OTE will also guarantee up to $100,000 of college tuition to those who participate in its program, but choose not to pursue a career in basketball.
Just recently, Overtime announced that OTE will receive a significant investment from the company's $80 million total of Series-C funding, backed by notable names like Jeff Bezos, Drake and the family of the late David Stern among others. More than 25 current and former NBA players -- consisting of Trae Young, Devin Booker, De'Aaron Fox, Pau Gasol and more -- have invested as well. Overtime will allocate that money to its OTE athletes and over 80 staff members working for the league.
OTE also revealed the hiring of former NCAA champion and 13-year NBA veteran Kevin Ollie as the program's head coach and director of player development. It also announced the hiring of former DePaul head coach Dave Leitao and five others on Thursday. As Ollie completes his staff, OTE's board of directors already features two well-respected figures of the game in Carmelo Anthony and Jay Williams, and the league also has longtime player and coach Avery Johnson in the fold.
OTE commissioner and president Aaron Ryan and executive vice president and head of basketball operations Brandon Williams did a dual interview with BasketballNews.com to open up about their groundbreaking idea of OTE, how it came to life, how their experiences helped shape the logistics behind it and how this will set the standard for player development for years to come.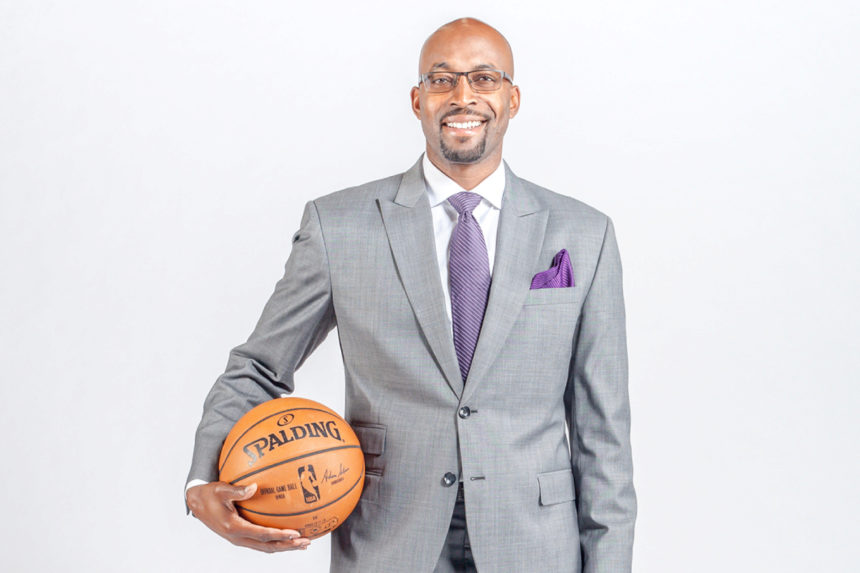 FIRSTHAND PERSPECTIVE
Brandon Williams was once a young athlete in similar shoes as these prospects. A Phillips Exeter Academy standout and high-level player, he earned a scholarship to Davidson College and carved out an impressive four-year career with the Wildcats. Though he went undrafted, and also bounced around overseas, Williams had stints in the NBA with the Toronto Raptors, Golden State Warriors, Atlanta Hawks and San Antonio Spurs, where in 1999 he was a part of a team that won the Finals.
On that Spurs staff under head coach Gregg Popovich was Brett Brown, who was on sabbatical from coaching his Australian team at the time.
"Brett was the first player development coach I ever remember," Williams said. "Coach Popovich was one of the early adopters of that idea that people could add value who weren't necessarily under contract and be open to sort of the professional development environment. So Brett spent a year with us, and for those of us who didn't play a ton -- Gerard King, Malik Rose at that time, Andrew Gaze, Antonio Daniels -- we spent this time with this highly-energetic, infectious kinda energy [of Brett], who also had a coach's mind. He was a head coach for 15 years at that point, just not in the NBA. And so, I saw for the first time, this idea of somebody behind the bench who really dug in and built relationships, but also had the level of credibility and respect for being tactical and strategic."
Once Williams' playing career came to an end, he transitioned into a new role. In Sept. 2005, he became the NBA's executive vice president of basketball operations, a role he held for eight years. Afterward in 2013, Williams accepted a position with the Philadelphia 76ers as vice president of basketball administration, assuming the role of general manager for the Delaware 87ers, the team's D-League affiliate. He would be reunited with Brown, this time as co-workers, for four seasons.
In Philadelphia, Williams saw more evidence that Brown's "youthful energy" and "development-focused" style was effective.
"I've found that to be successful," Williams said. "Now, Brett didn't last with the Sixers long enough to win a championship, but I do think that we saw it [was] successful enough to see a young group raised up and raising the level of competitiveness, and the business is about adapting to change."
Williams' next stop came with the Sacramento Kings, where he was the team's assistant general manager until March 2019. Carrying over 15 years of executive prowess with him into OTE, the 46-year-old is determined to create what's essentially an expanded (and improved) version of the NBA's Rookie Transition Program for his players.
"When I became a general manager first at the D-League level and then sort of graduated to doing contracts and recruiting players and personnel and then through the Sixers and the Kings, what I noticed was that the players weren't ready for the scope of responsibility, of competition. The first time they had heard NBA concepts, talked to NBA coaches, certainly the first time they'd talk about partnership and community and player programs -- these were all things that were happening after they had been drafted. So they just weren't prepared, and it's not an indictment as much as it is just a strong reality, and we have to check it.
"One big question for all of us that have been around NBA spaces, and that are honest: Why does the Rookie Transition Program (known as RTP), why does [a lack of preparation] happen after we've gone through a draft, through a summer league and, in many cases, fall workouts with our players? They've already fallen into traps. They've already been subjugated to the kinda fraternal order, the pecking order [of] rookies vs. veterans. They've already made some mistakes during summer league in Las Vegas. We started to think about, 'How well would our players be prepared if we had a several-year Rookie Transition Program?' And that's what got me so fired up about this opportunity."
OTE's goals go beyond just the skill portion of development. When Williams was in those front offices, another thing he noticed about the young talents he worked with was the "mileage" on their bodies, so he's looking to nip any possible setbacks in the bud with the proper precautions.
"Those that have been overused, overextended in some of the amateur environments -- whether that's spring ball, summer travel ball, as well as a lot of the travel that now high-level prep teams are doing -- they don't have the same level of preventative medicine, I call it, engaged in their programs," Williams said. "They're playing lots of basketball, but what about rest recovery? What about sports science? We're seeing a great deal of high-level injury in the first one or two years [in the NBA].
"Look, I've been through several drafts between Philly and the Kings, and whether that's Nerlens Noel or Jahlil Okafor or Joel Embiid or Ben Simmons or Markelle Fultz, they've all suffered tremendous injury that's taken them off the floor in the first one or two years of a rookie-scale deal. De'Aaron Fox and Marvin Bagley are two folks that were involved in my early years with the Kings that were lost to injury. We've gotta think about how to prepare them orthopedically. There's nothing that solves for landing on a foot right after a rebound, but a lot of these stress injuries -- feet, backs, knees -- we've just gotta introduce a more sophisticated level of science into our programs. I think that's a place where we have an advantage."
In the ill-fated case where a prospect does suffer a significant injury, OTE will provide a safety net via financial protection and insurance, as Williams conveys that the league wants to be ready for every possible situation, including the dire ones.
"For the first time, we're giving athletes at this age this opportunity, and it's the difficult conversation to have with dreamers at this stage because nobody really wants to think about the downsides," Williams said. "Certainly as parents, we've got to be much more engaged in the complete conversation around our young athletes. So parents are pleased to know that we've thought about guarding against the downside risk. All players think they're invincible, right? One of the reasons why you play on concrete or blacktop or why they try to dunk over two or three people is you don't think about what happens if that doesn't work.
"But here's why we brought a lot of smart people to the table, as we prepare for long-term success with OTE, and that is: there will be an injury at some point. If you think about it, this is a head start to life. Being an athlete is a short-run career. You have 10 or 15 years, which would be remarkable; you're still a really young person that has to think about Phase 2, or sort of the second layer of your professional journey and experience. And so, in some respects, it's all a head start on the next phase of life, and this is a way that we can help if tragedy should happen. And it's happened to lots of my friends, players who were high-level players in high school that suffered knee injuries before getting to college, before having the chance to [go pro]. Not having disability insurance, [not even] having health insurance. I've seen players in draft evaluations come with two tears in knees, and the reason why is because [they had] no health insurance to take care of them... We're hoping for a change that will occur across sport that we can do a great job of providing more insurance and more guard against the destruction that comes to bodies and playing this game."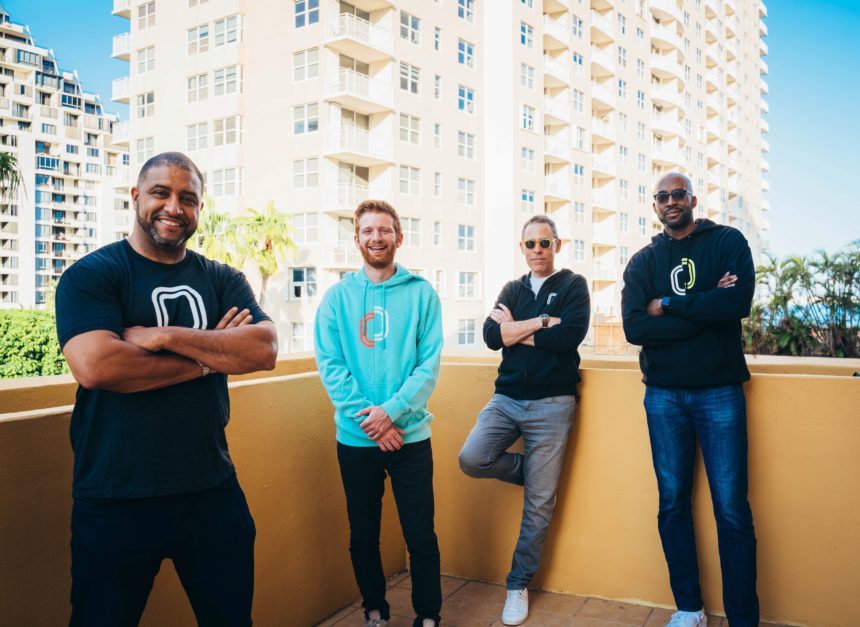 PUTTING THE YOUTH FIRST
The biggest argument in amateur sports is how the players are unable to profit. OTE is introducing a chance to flip the script and take advantage of their popularity, while learning how to conduct business in the process.
"Overtime's been around for four-and-a-half years. They participated and were the catalyst for a lot of the popularity around athletes like Zion [Williamson], who went to Duke with over a million followers before he stepped foot in Cameron [Indoor]," Ryan said. "You're seeing it with athletes in that generation with over 3 million followers before they're even a junior in high school. And so, clearly we're in a new era and a new time in which these athletes are comfortable with their voices through social [media] and their ability and willingness to really connect to their lives and their journey in basketball with fans at a very young age.
"We always were looking for, 'How does the economic empowerment really play out, and what are the areas that we think young athletes are gonna have the best opportunity to realize it?' And so, we started with a salary and bonus, and then we decided to certainly provide access and equity so that we're all rowing in the same direction and we're all motivated by elevating a platform like this. And then it came down to, 'Well, what brands, what categories might be a great place for a young pro athlete to begin?' And that starts with certainly the ability to do a sneaker deal, leveraging their NIL (name and image likeness) for that. But it's also participation in customized jersey sales, trading cards, now the ever-present-and-popular NFTs (non-fungible tokens). Certainly as it relates to gaming, we know a lot of young next-generation athletes have an affinity for gaming and E-sports, and so we wanted to have them participate in that. And then, a handful of other categories that really just makes sense for them to start to really build not only a brand, but to experience the relationship with those brands for the first time as a budding pro."
Implementing a thorough curriculum was paramount to OTE's off-court objective. When Williams took his first player development position as a 30-year-old, his main point of discussion was the four components of life skills. The program will pinpoint financial literacy, continuing education, health awareness (including sexual and mental health) and substance abuse.
"It was in social, professional and personal development that we thought we could be successful," Williams said. "All these things are difficult to talk about, but they're the realities of what challenge athletes through their career and may undermine their success. The first time we address these things should not be after a player is drafted, with millions of dollars to double down on or to lose. Or the stresses at their most acute shouldn't be the first time they're aware or starting to have a conversation around how to protect themselves and how to build.
"And then further, it's not just a journey for the athlete, it's a journey for that entire circle, that support system. Sometimes it's biological parents, sometimes it's guardians, sometimes it's a mix -- it's grandmothers, it's aunts, it's AAU coaches who aren't all bad (we shouldn't characterize the entire environment that way) -- but [the players] come with really complex sets of dynamics that support them, and those folks have to come along for the journey as well. We've got to coach 'em up. And so, we've been really focused on not just addressing the athletes' needs in all of those core areas, but also thinking about the growth and development of the circle that will be with them along the journey. We've got to educate everyone."
Per the league's website, "OTE will offer a direct-instruction model led by individual instructors who teach both 1:1 and in small group sessions featuring a 4:1 student-teacher ratio."
According to Ryan, the hope is that OTE uses the template of RTP and takes those concepts multiple steps forward.
"I worked with USA Basketball. We talked about, 'What kind of programs can we put around the junior national teams to really make sure that we're preparing them?' The beautiful thing about this is, you have a staff that understands the destination, and so we're able to reverse engineer what skills it takes to be great and to create sustainable careers," Ryan said.
"We're not talking about just walking across this [draft] stage at Barclays [Center] and shaking Adam Silver's hand. We're talking about getting past that first contract, we're talking about building a sustainable career that gives you the opportunity to realize generational wealth if you're able to stay on the court and remain in the game. And so, that's part of what drives our understanding and our design."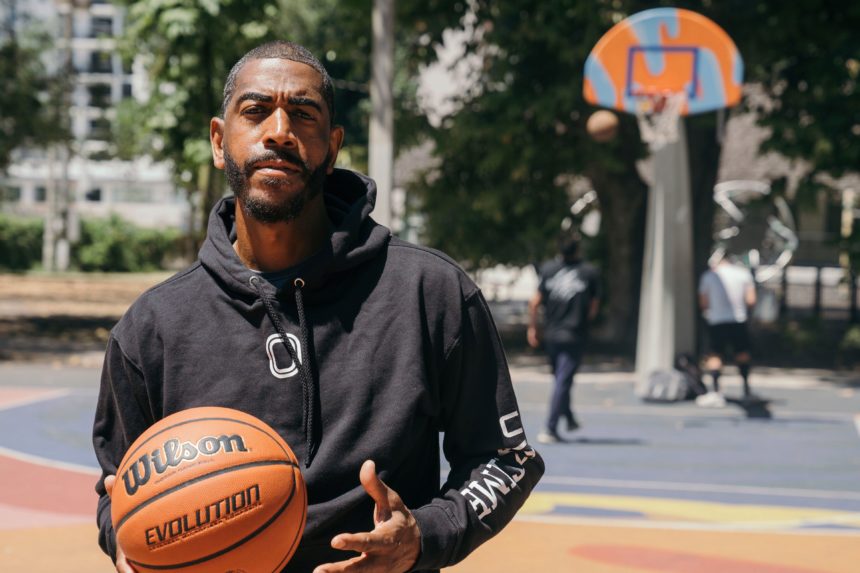 NOTABLE NAMES AND SUPPORT
On April 12, OTE named Kevin Ollie the program's head coach and director of player development. A former NCAA champion with the UConn Huskies and 13-year NBA professional, Ollie will return to coaching for the first time in three years.
Williams is quite familiar with Ollie, revealing that the two go as far back as the now-defunct Continental Basketball Association. In the mid-'90s, Williams played for the La Crosse Bobcats in Wisconsin and faced Ollie when he was a part of the Connecticut Pride. That's when he noticed the point guard's tenacity and competitiveness, and Ollie earned his respect from their on-court battles as a result. Decades later, the two are now on the same team.
"We talked about partnership as colleagues, as a GM and as a head coach, but partners in a new business and partners in the life and growth of all of the athletes that have come through OTE," Williams said. "If there was ever something perfect [it'd be this], and we just [were] talking basketball concepts and plays, all of the great things that we're gonna do. So it reaffirms what I think often can be a really quick courtship, and in our case, was several months of courtship, to bring him back. He's been gone for a couple seasons, but to come back in this capacity, I think, is something that fires him up and certainly fires us up as OTE leadership."
As somebody who's been involved in several coaching searches at different levels, Williams has always sought a coach with certain core components. He looks for a continual learner, a high-level competitor and someone with compassion. Another crucial element is open-mindedness, specifically understanding the role that science and math play in the game of basketball and not shunning those studies ("think about the whole conversation about old-school, new-school and analytics and whether it's important at all"). Lastly, and certainly not least, one who embraces the notion of the whole athlete and doesn't consider taking care of a player as coddling but rather as getting the most value out of the athlete and for the program.
Ollie checks those boxes.
"When we think about where we are as a young group, we're gonna bring in our version of young draft picks, who've got no experience in the league, who've got no experience together, who don't know the ropes, and we'll need that kind of energy every day [to] keep 'em motivated," Williams said. "But we'll also need the tactical experience. We'll need the stories. We'll need the veteran mentorship. And it's gonna be a job that Kevin embraces, but it's also about extensive research that we're doing into completing his staff. He's leading the charge obviously, as every coach does, but really having a team of folks that are development-focused who also have the strategy and the stories and the wherewithal because we're gonna compete. This is not just about development. It's about development, training and [being] ready-to-compete on a national and global stage."
On Thursday, former DePaul head coach Dave Leitao -- who played a part in Ollie's development, among other extremely successful players in the NBA -- was added to league's staff, along with five others.
Head coach was a big-name hire for OTE, but the notoriety of its board of directors -- including Carmelo Anthony and Jay Williams -- is even more impressive, and the two are extremely optimistic about the league.
"Carmelo's been associated and invested in Overtime for quite some time, and when this idea started to really gain traction internally, that was one of the first people that Zack [Weiner] and Dan [Porter] brought this to," Ryan said. "I've been on a number of calls with 'Melo, and he is incredibly excited. He sees the need for this, and he's been engaged the entire time. We've had plenty of conversations, but we just sort of bounce ideas off him, frame different concepts and parts of the program off of him, and he's just been a wealth of knowledge. He lived this path much like Brandon, and even beyond that. And what's great about 'Melo is he's also a father of a young man who plays the game and is a dreamer himself, and so his ability to play not only parent, but also reflect on his own journey is great.
"Jay Williams has been a great resource because he went through this process -- and obviously we know his story and the challenge. But one of the things that's really important about this program, especially as it relates to our life skills and our academic track, is around things like financial literacy, public speaking, social-media edicate, building your voice when it comes to community activism, and Jay is a living testimonial of what life after basketball could be like if you're prepared for it. And so, we talk to him a lot about that, and we know that both of those athletes and partners are gonna be great champions and partners going forward."
Former NBA champion player, head coach and Alabama lead-man Avery Johnson is also an advisor.
Ryan is equally thrilled with Overtime and OTE's diverse group of investors, ranging from Jeff Bezos to stars in the NBA to Drake. Although financial backing is an amazing way to express support, Ryan is looking forward to the strategic contributions these partners bring to the table, be it through mentorship, grooming future investors or offering any advice they have from their experiences.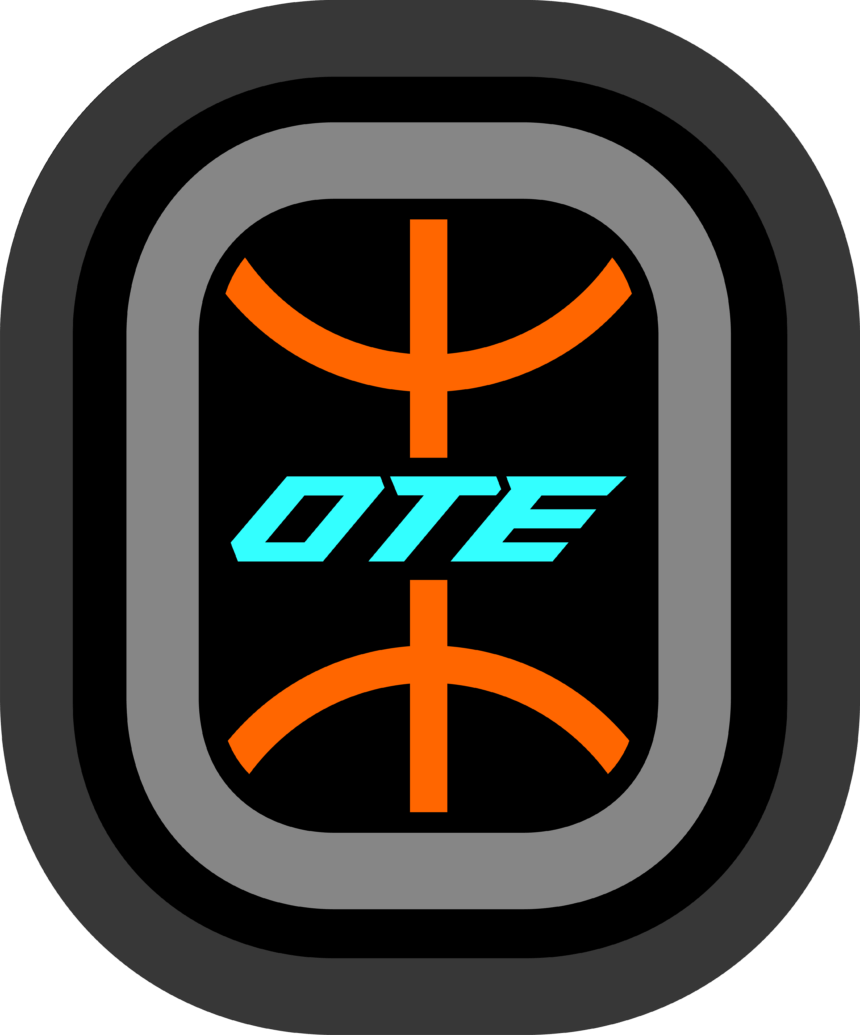 THE RECRUITING PROCESS
Williams can't show his playbook on who exactly OTE is competing for. What we do know is that the league is set on bringing in the top 24-to-30 players globally, aged anywhere from 16 to 18. They're interested in anybody who is in advance of their early-entry draft date -- similar to an international player born in 2004 or 2005 -- and is a high school junior or senior on the rise.
OTE announced May 21 that its first two signees will be Matt and Ryan Bewley, two five-star forwards in the 2023 recruiting class.
There will be up to 30 players with OTE; half will be seniors and half will be juniors. Some will spend only one year with the program, while others can be a part of it for up to three years, depending on when they join. Williams states that OTE will see itself as the finishing school before players move onto the pros.
"Great job by some grassroots programs, great job by some of the high school programs, but we are applying a level of resources unknown, at least in American spaces, to this level of talent," Williams said. "For two years, they get to work with us, develop their bodies. This starts with nutrition, and we'll call it performance nutrition as we'll talk about performance science, as well as the development on-court and off-court. And then, there's this prep year, which we'll be prepared for. We want our players to embrace the environment that we'll create for them, and at the conclusion of a two-year run, as a senior graduates, there's an opportunity to think about us as a prep program in that one year before the NBA Draft. So there are two to three years that players will have a chance to really benefit from this elite-level experience.
"One of the challenges that we'll solve for is the experience that athletes have had bouncing around from program to program -- chasing competition, chasing a coach that's got a reputation, chasing this idea that they can kinda shortcut and get to the front of the line in terms of the next great opportunity -- that we need to address their development by providing continuity. A one-, two-, three-year run up until the draft, so that on the other side of that -- again, these players are players that will get drafted, so OTE's not telling them that you won't get drafted otherwise -- but what we're doing is raising the probability of early success. We need them to hit the ground running, be more impactful earlier in their careers."
Competition is going to come three-fold for OTE: within the program itself, against prep schools in the United States that aren't a part of a state association and versus international competition, such as the French powerhouse INSEP. The league has announced that OTE's home will be in Atlanta's Atlantic Station neighborhood.
When it launches in September, Overtime Elite will be unlike any other amateur-to-pro development program that's ever existed. It has the leadership, the finances and the drive to change the game -- and that's why it just might become the No. 1 option for elite high-school prospects for years to come.
"It starts with the fact that it's an option that has not been available, and we believe that athletes should have options, the same way an artist would and the same way a lot of us have had in our own journeys in pursuit of our careers," Ryan said. "What I talk about a lot with Brandon and our team is the ability to create sort of an ongoing cycle and culture that continues to give back. The idea that an athlete two years from now, three years from now, will go into the NBA and be our first OTE hero to really realize the first part of their dream... [we'd love] for those athletes to then come back and give back to OTE's culture, to remain a part of our family and to inspire the next class. To really have, again, not only just pro basketball players who are investors contribute, but also have our so-called graduates return back and continue to pour into the program.
"I think that's what we hope to create, and that will really sort of shed a lot of light on how impactful this particular option can be in the broader basketball ecosystem."