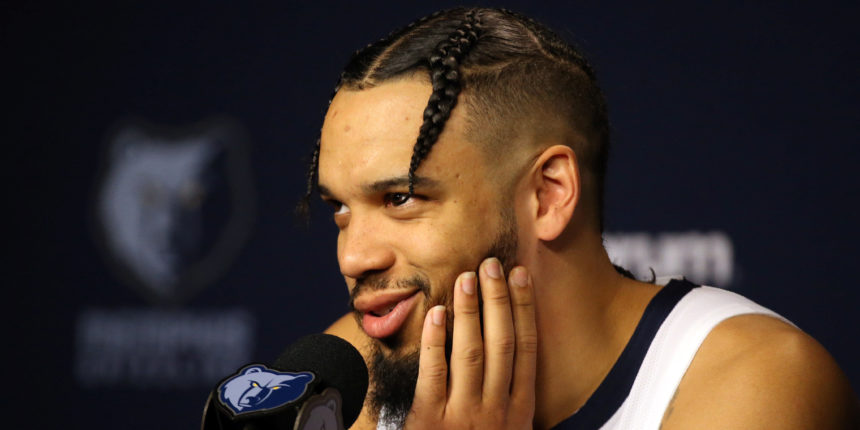 Grizzlies' Dillon Brooks (hand) close to returning to lineup
Memphis Grizzlies guard Dillon Brooks continues to work his way back from a broken left hand, and coach Taylor Jenkins expects him back on the floor "pretty soon," adding Monday night that "everything's trending the right direction."
Brooks hasn't yet made his 2021-22 season debut and disclosed in September at Memphis' media day that he broke his hand during an offseason workout.
Source: Michael C. Wright of NBA.com
ANALYSIS: Grizzlies head coach Taylor Jenkins gave an injury update on Brooks earlier this week and hinted at a potential return for the standout defensive guard:
"He had a great check-in with the doctors," Jenkins said. "[The] doctor is really proud with his progress, thinks he's in a great place. Obviously, you know he was assigned and had a simulated game today. [He] looked great in that. He's checking all the boxes that we have. It's just a matter of just us and the performance team continuing to figure out when's the best time for him to come back. Everything's good; just making sure we're doing everything. Medically, getting clearance there. Basketball-wise, making sure he's getting his conditioning right."
The Grizzlies assigned Brooks to their G League affiliate to practice on Monday and then recalled him before their game vs. the T-Wolves. Brooks next opportunity to take the floor will come Wednesday against the Hornets.