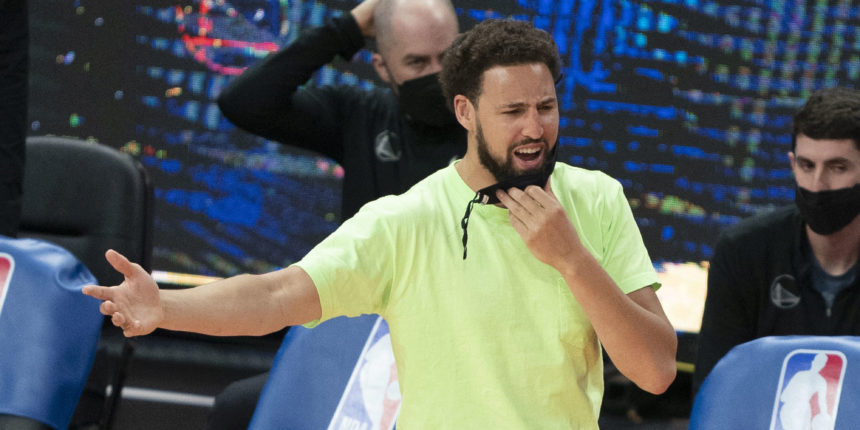 GM Bob Myers: Klay Thompson return not 'realistic' for 2021-22 opening night
Warriors general manager Bob Myers sounds skeptical that Klay Thompson will return by opening night next season: "I don't know if that will be realistic or not." He mentioned that it won't even be a full calendar year since Achilles tear. The plan is to ease him into action.
Source: Anthony Slater/The Athletic
ANALYSIS: Thompson missed the entire 2020-21 season after tearing his Achilles just before the season began. Without their star shooting guard, the Warriors failed to make the 2021 NBA Playoffs. Thompson's return, whenever it happens, will undoubtedly be a boost for Golden State.