There are few prevailing beliefs among Toronto Raptors followers in regards to the ethos of the team, the most stable and consistent of which is that Fred VanVleet is easily the most aesthetically pleasing player on the team to watch. He's small in stature, standing at an alleged 6-foot-1 and somehow even smaller in appearance on the court in comparison to his backcourt partner, Kyle Lowry. His handle is crisp, his moves are deliberate and his confidence is that of a perennial All-Star guard.
Steady Freddy, as fans deservedly call him, has a well-known story that's repeated ad nauseum on ESPN broadcasts, entering the league as a 22-year-old undrafted rookie from Wichita State. Despite the uniqueness of his story and subsequent ascension, he has continuously demonstrated a year-to-year ascension that has been both sustainable and unrelentless, which makes the task of dissecting his strengths and weaknesses a glimpse into the skills he'll undoubtedly be looking to refine through the offseason.

There's an evolution of sorts for small, ground-bound guards as they enter their late 20s. Learning to utilize tricks in order to create advantageous finishing opportunities seems to require years of in-game repetitions for those inherently disadvantaged in a game dominated by physically gifted wings. What's interesting to note is, for Vanvleet, getting to the rim doesn't seem to be the problem as all. He has a surprisingly quick step paired with a nifty handle that allows him to navigate traffic or create space with ease, and the Raptors' five-out offensive system puts forth a clear avenue for him to reach the basket.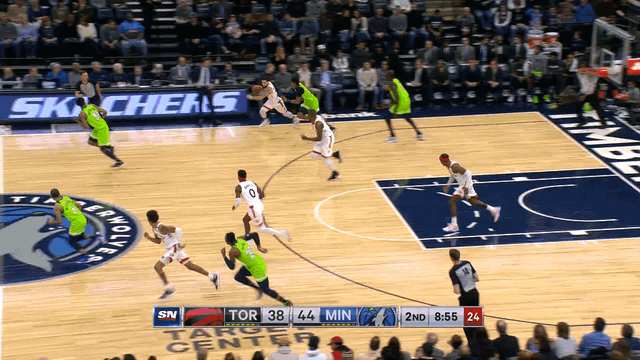 What needs to be the next step for the Raptors guard is improving his skill as a finisher. VanVleet ended the 2019-20 regular season shooting exactly 28.6 percent on two-point field goals where a defender is both 0-2 feet away from him and 2-4 feet away. When being trailed by a defender, VanVleet has a tendency to either get blocked or miss the rim entirely in anticipation of the block, a common occurrence from as recently as the second round Celtics series.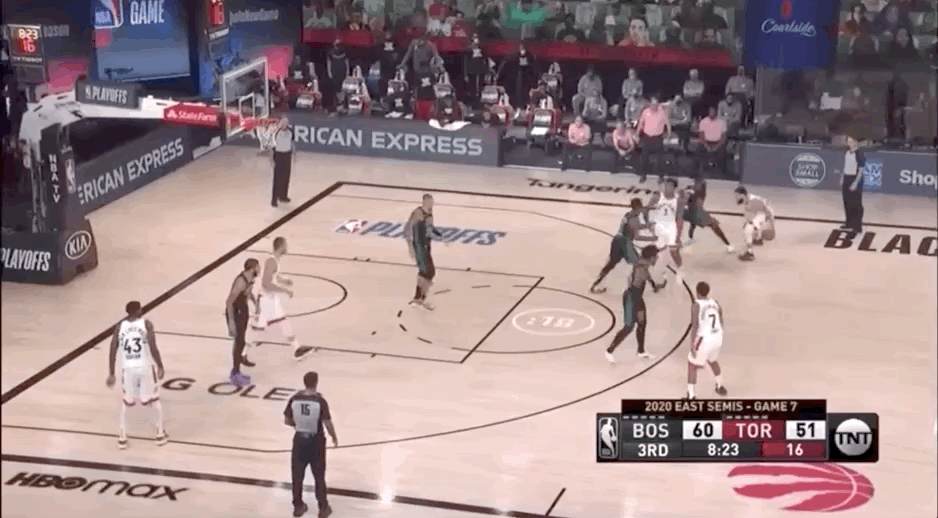 Rarely does he utilize his body in order to force defenders into contact, or for them to make trickier decisions, something Kyle Lowry has patented. Like Fred, the Raptors' veteran lead guard was not always a powerful finisher; the then-Rockets player shot a few percentage points worse than VanVleet in 2009-10 (51.6 percent at the rim), before bursting onto the scene the very next season at 66.5 percent, seemingly putting the pieces of his knowledge and experience together over the course of a single offseason. Considering VanVleet's on-court two-way intellect, his proven capacity for gradual growth and his ability to arrive to the rim with relative ease, the chances of the combo guard becoming a more accomplished finisher should be high.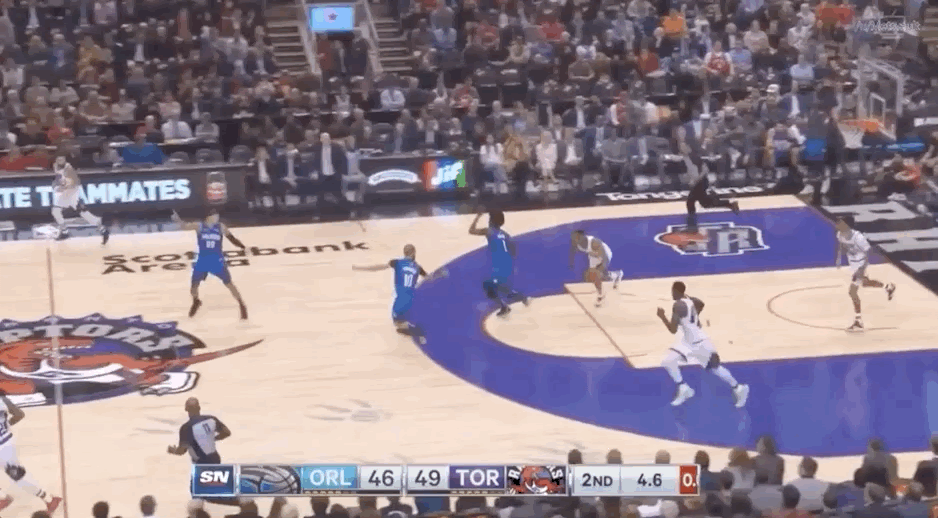 There's another facet of Fred's game that is noticeably absent and that would potentially transform how he is guarded by opposing teams, increasing his offensive options on the court tenfold: his in-between game — specifically outside of the restricted area and within the arc. The easiest examples of the quintessential pick-and-roll guard utilizing the midrange and floaters in order to pressurize defenders with length placed on them would be Chris Paul and Kyle Lowry, but a veteran comp with a skillset more immediately tangible for VanVleet is Miami Heat point guard Goran Dragic.

The Dragon quietly ended his 2019-20 regular season as among the most efficient and impactful guards in the Eastern Conference, helping lead the Heat's offense become top-eight in the league — an impressive feat in an era of heliocentric systems thriving. Dragic shot 66.9 percent at the rim, but most impressive to me was his 48.7 percent shooting on 16-22-foot midrange shots, ranking him as among the most efficient with the elusive look, repeatedly punishing Brook Lopez's defense in the playoffs.
What's particularly special about Dragic is that he can punish the drop coverages utilized as a reliable staple by centers. At the moment, VanVleet has given centers the upper hand off screens where defenders trail him tight. For a player as frequently run off the line as he is, his options as a scorer dwindle immediately within the arc, turning the possession into a win for defenses. Once inside the three-point line, the guard is usually met by sagging defenses who are clued into the fact that he's only attempted 33 midrange looks and 61 long-twos all season long, converting on a combined 30.9 percent. It's certainly not the most advisable shot in basketball, but the threat of a floater or capable and willing midrange shot changes the dimensions of the court and the ease of a game for shorter, less athletic guards trying to salvage whatever advantages they can.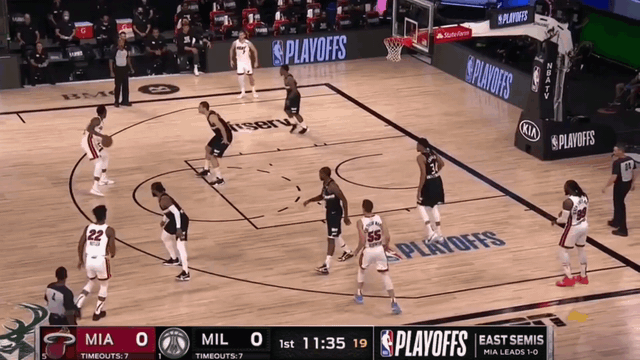 What has been most exciting about Fred's development is that the 26-year-old adds a skill to his arsenal every offseason and seems to use it the entirety of the season until it becomes second nature to him. We saw him perfect the deep three-pointer, turning himself into one of the deadliest catch-and-shooters from anywhere beyond the line, effectively making his height a nonfactor on offense. We've seen him ride the defensive high of his NBA Finals run last season, turning himself into one of the best positional defenders in basketball.
It's truly only a matter of time before we see him face yet another challenge and, usually against odds and physics, come out of it victorious.