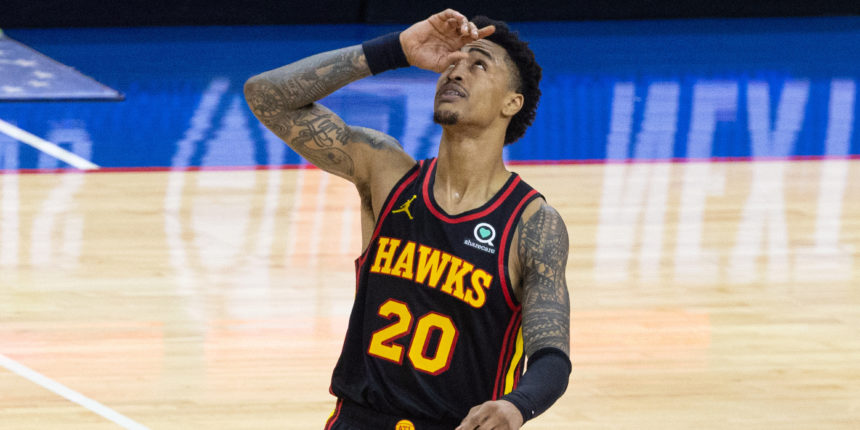 4 NBA players who need to step up in second round of playoffs
We're back to normal in the NBA for the next few nights, with doubleheaders tonight, Friday, Sunday, Monday and Tuesday. The only folks more disgusted than Michael Malone last night were those who scheduled their TV time around what turned out to be a 123-98 rout of the Denver Nuggets by the Phoenix Suns as the lone playoff game of the evening. Let's just say the videotape of that game is not on its way to Springfield.
Malone went off afterward, saying there were multiple players on his roster who "quit," which is about as strong of a statement as you will ever hear from an NBA coach. Malone said he would look down his bench to find somebody who wants to give a better effort, and we get to find out who that will be Friday night.
"This was an embarrassing performance from myself all the way through the last player," Malone said. "We're walking out of here with our heads held down, rightfully so. And there's a reason that their crowd is yelling 'Suns in 4!' and they're calling for a sweep. Because if we play like this back in Denver, this is going to be a really quick series.
"We had no juice, no energy, no passion, no fight, no urgency, no grit, whatever adjective you want to use, we did not have it," Malone said. "So I guess for Game 3, I'm just going to try to find guys that will at least go out there and leave it all on the line. I may have a hard time coming up with five guys that fill that, but these two games, these second halves have really been disappointing, and that's an understatement."
With Will Barton on a minutes restriction as he makes his way back after missing 20 games with a hamstring injury, Malone's choices are limited. The Nuggets are shooting just 43.4% from the field, and have recorded only 25 assists in their first two games combined against Phoenix. Monte Morris is just 2-for-17 (including 1-for-7 on 3-pointers), so he would be Candidate A on the list of "Guys Who Will Not Take Their Warmups Off In Game 3." After producing at a high level in Round 1, Austin Rivers has missed two-thirds of his shots, which is not exactly what you want from a "shooting" guard.
It is still early in the second round, but it is a crucial juncture for a couple of teams on the precipice of joining the 22 teams already planning for next season. Tough business, the NBA; just ask Nate Bjorkgren and Danny Ainge, or Terry Stotts and Steve Clifford.
But who will Malone turn to? And who will Mike Budenholzer of the Bucks go to as his team tries to climb out of a 2-0 deficit? Let's look into the crystal ball for those two, and the teams that are competing in the Hawks-76ers series and the Jazz-Clippers series.
Markus Howard, Nuggets
Howard was the NCAA's scoring leader last season at Marquette, and Malone turned to him in the final three games of the regular season, when he shot 22-for-41 overall and 10-for-22 from three-point range. Howard fell out of favor after going 3-for-14 in a Game 4 loss to Portland in the first round, but the 5-foot-10 rookie, 22, was a prolific scorer in college with three 50-plus point games and four 40-plus point games during his final three seasons as a four-year starter at Marquette. As Calvin Murphy and others can attest, guys under 6-foot can be impactful NBA players from time to time.
Malone needs to find somebody who wants to prove himself and who can hit a three-point shot. The Nuggets came back from the dead twice last season, but Wednesday night's game was especially bad, and if Denver's players are not moving around on offense (on a majority of possessions they were not), they have no shot. But if they get back to doing what has worked for them for two seasons, they can recover at home. Game 3 is as much of a must-win for them as it is for Milwaukee in the East, but the Bucks are facing a much more difficult opponent than Denver is. And Malone does not have many other pure scorers to choose from.
Nuggets runner-up: Michael Porter Jr.
Rajon Rondo, Clippers
With Mike Conley sidelined and Jordan Clarkson continuing to come off the bench, one would imagine the Jazz would be at an operating deficit in the backcourt. We really did not see that in Game 1, even though it came down to Rudy Gobert blocking a three-point attempt by Marcus Morris on the final play of the game. That last chance would not have been possible without Rondo -- who assisted on Paul George's three-pointer with 38.4 seconds left after grabbing an offensive rebound -- then picked up a defensive rebound with 15.9 seconds left off a miss by Donovan Mitchell. Rondo logged 28 minutes with 5 points, 6 rebounds and 5 assists, and we shall see tonight whether coach Ty Lue plans to increase his minutes now that Patrick Beverley is basically out of the rotation.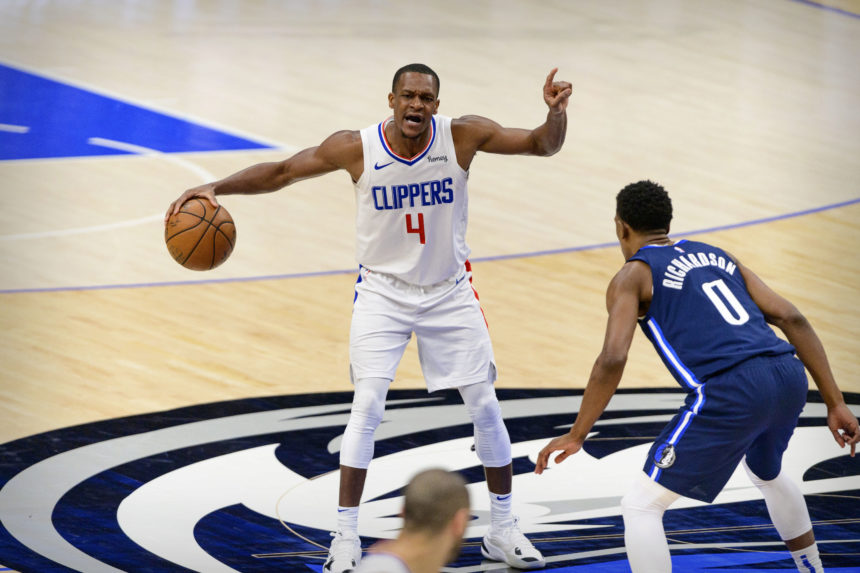 Rondo was a huge difference-maker for the Lakers last season in the second round against Houston and in Game 5 of the 2011 NBA Finals against the Heat (19 points on 8-of-11 shooting, including 3-for-4 on 3s). The 35-year-old has 129 career playoff games under his belt, and if history repeats itself we are going to see him wave off Father Time at least once more in this postseason. Starter Reggie Jackson logged only 17 minutes and fouled out of Game 1, and if this series goes to 2-0 in Utah's favor, it would not be the least bit surprising to see Rondo among the starting five.
Clippers runner-up: DeMarcus Cousins
Bobby Portis, Milwaukee Bucks
The only advantage the Bucks have over the Nets is a size advantage, but they have not even come close to exploiting it in Games 1 and 2, so Coach Mike Budenholzer (already without Donte DiVincenzo) needs to look down his bench and find somebody who can shoot, rebound and provide toughness. Portis is that guy if Bud has faith in him, which is an open question after Portis logged only 17 minutes in each of the first two games.
Back in April, Portis was playing an average of 21.8 minutes and scoring 12.5 points per game on 50.6% shooting, including 47.5% from downtown, and what exactly he did to have his role reduced so significantly has not been adequately explained. The 26-year-old averaged career-highs in field goal percentage (52.3%) and three-point percentage (47.1%), and should not be gathering cobwebs when the Bucks are being run out of the gym against a Nets team without James Harden. If there is anyone in this series who can come in and turn things around with toughness on both ends of the court, it is the sixth-year veteran, who was signed in the offseason because the Bucks were lacking a guy just like him when they were eliminated from last year's playoffs against Miami.
Bucks runner-up: PJ Tucker
John Collins, Hawks
The last time Collins took more than 11 shots in a game was May 12 against the Wizards, when he went 5-for-12. In the previous game he was 10-for-14 (also against Washington), and in the one before that he was 10-for 15 (against the Pacers). The 23-year-old averaged 12.2 shot attempts per game in the regular season, but in seven playoff games, he has not yet reached that number (either by design or via happenstance). Whatever the case, the Hawks can play with the Sixers if Collins and Clint Capela can combine to outperform Joel Embiid on the offensive end (hey, Embiid is so good that sometimes you need two guys to match his production).
But Collins, despite strong shooting percentages, is either not having enough plays run for him or is not being assertive enough. He has been to the free-throw line only four times in this series, so maybe it is time for Nate McMillan to tell Collins to spend less time outside the three-point arc and more time in the paint on offense, where he is shooting 62.5% on shots from between 3-10 feet. The restricted free agent-to-be has about 120 million reasons to be better than he has been through the first seven playoff games.
Hawks runner-up: Lou Williams