On Aug. 6 at 8 p.m. ET, former Maryland and Georgetown men's basketball players will look to rekindle a local rivalry when they face off in an alumni game at the Xfinity Center in College Park.
This will be the first event under the Alumni Basketball League, which was co-founded by former Missouri and Los Angeles Lakers guard Kareem Rush. In his three years at Missouri, Rush was named Big 12 Freshman of the Year, a two-time selection on the All-Big 12 First Team and even Missouri's men's basketball player of the decade for the 2000s.
I sat down with Rush to discuss how this league came about, how the Alumni Basketball League differs from other established leagues (such as The Basketball Tournament and the BIG3), their plans moving forward as far as other historic rivalry games and what fans can expect on Aug. 6 when Georgetown faces off against Maryland.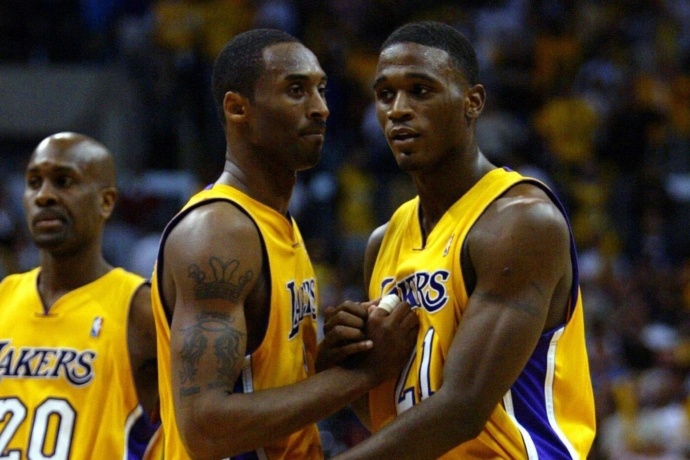 Etan Thomas: So tell me about the Alumni Basketball League and how it all came about.
Kareem Rush: "Sure, The Alumni Basketball League is the first professional league exclusively for college alumni teams. So back in 2017, I was watching the TBT tournament and looking at the roster, I saw that 27 of these teams were alumni teams, and I was like, 'Man, why not just create a league specific for alumni teams?' Also, I was a part of the first year of the BIG3, so I understood when I went through that try-out, it was literally hundreds of guys with tons of NBA experience vying for 20 spots. So I was like, 'Man, I know guys are always looking for an opportunity to play.' The NCAA is really the only entity that's capitalizing on the collegiate marketplace, so I was like, 'Man, why not just create a league specifically for those guys?' So 2018, being a Mizzou guy, and my younger brother being a KU guy, which is a huge rivalry in Kansas City...
Etan Thomas: Right.
Kareem Rush: "So, the first game, centered around a charity, we were doing it for The Boys and Girls Club, but the response was amazing. We had over 2,500 people there. I was like, 'This could be something.' So, the following year, we wanted to expand the concept. We had Kansas State and Arkansas scheduled to come in, but ended up running into some scheduling conflicts because of the TBT and the BIG3. So we put the second year on the shelf. And then COVID hit, so it sat there for two years. Fast forward to March of this past year, I'm down in Missouri for our 20-year reunion and one of my buddies and former teammates, Jack Jackson, who's now a big DMV guy, asked me what I've been up to. I told him a little bit about the concept, he's like, 'Man, I love it.' So he decided he was going to back it, then the last three months, we've been pushing forward.
"We ended up bringing another former teammate, Jason Conley, aboard and he's based in the DMV area. We asking him like, 'What can we pull off for a couple exhibition games in this first year?' And so, he knew the guys over at Georgetown and Maryland and really led that charge to get the game going. We've been just going as we go for the last month, brought in a couple of the guys, Ricky Goings and Marc Stern, added to our organization and now, here we are a month later; we got this game scheduled for August 6. Our plan is to do another one here in Kansas City in late August or early September to get two proof-of-concept games under our belt. And then, really zero in on identifying teams for the 2023 season where we play between eight-to-16 games. Ideally, having between 16 and 32 of these teams put together."
Etan Thomas: Word traveled fast about this. People are really excited about it in the DMV.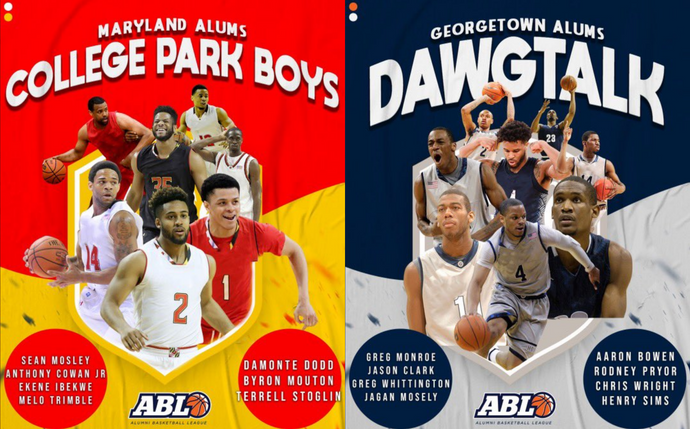 Kareem Rush: "I know, and that's mostly just from the initial marketing through social media and me reaching out to some of these GMs on some of these TBT teams who already got these teams established. The response has been great from players. Being a former player, I understand that guys just want an opportunity to stay in shape, make a little money. Our target guys are those guys either fresh out of college, guys who play overseas. You come back in town, you want to stay in shape, make a little money. This is the league for them. Then another unique aspect of what we're doing, all these leagues are built off the back of these players but very few have actual ownership. So another piece that we're doing is once we get the model established and we can really see what we're doing, we want to allow these guys to be able to buy in and own their own franchises.
"So you see these former NBA guys or current NBA guys who still have huge events for their colleges may want to come in and buy a franchise and operate and run it like the businessmen they are today. So, we believe we have a good starting point. Like I said, the response has been great. We're just looking forward to getting these first two exhibitions off the ground, really focusing in on that 2023 season where we launch media partners, streaming, eventually gambling. So we got a lot of things that we're working on."