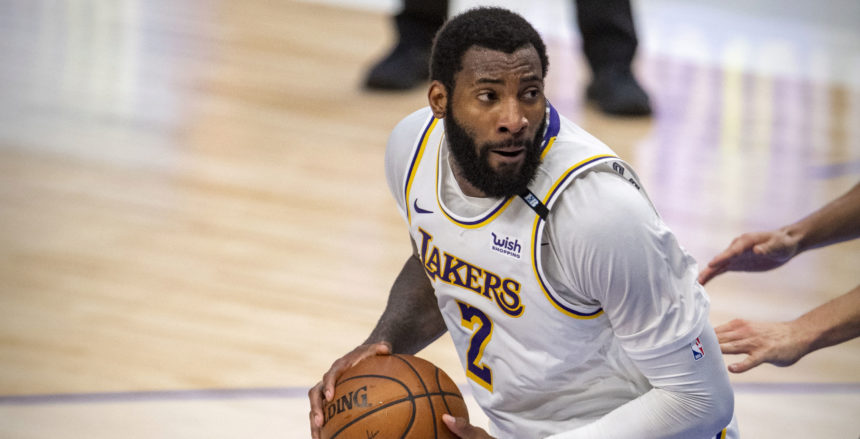 Examining minimum-contract bargains from 2021 NBA offseason
The 2021 NBA offseason featured plenty of surprises and quite a bit of player movement. While there has been plenty of discussion about the stars who changed teams, there were also many talented players who ended up signing for the veteran's minimum.
These are the kind of low-risk, high-reward moves that could end up being some of the biggest steals of the offseason. Some of these players will inevitably outperform their contract and become a huge bargain for their respective teams.
For example, when the Los Angeles Lakers won the championship in 2019-20, their roster featured quite a few minimum-contract contributors including Rajon Rondo, Dwight Howard, Markieff Morris, Talen Horton-Tucker and Jared Dudley.
In the NBA, the veteran's minimum varies from player to player depending on their years of experience. For example, a rookie who signs a minimum deal will earn $925,258 this season. A second-year player on the minimum will earn $1,489,065. By the time a player has played 10 or more years in the NBA, their minimum contract is worth $2,641,691.
So while all of the players listed in this piece signed for the veteran minimum, they won't receive the same paychecks. However, their cap hit will be the same. Luke Adams from Hoops Rumors explains:
"Because the NBA doesn't want teams to avoid signing veteran players in favor of cheaper, younger players, the league reimburses clubs who sign veterans with three or more years of experience to one-year, minimum salary contracts. Those deals will only count against the cap – and against a team's bank balance – for $1,669,178, the minimum salary for a player with two years of experience."
So while Andre Iguodala will earn $2,641,691 this season, he'll only cost the Golden State Warriors $1,669,178, and the NBA will make up the difference.
Across the board, minimum salaries increased by 3% over last year's numbers. Here's a look at some notable players who signed for the minimum:
Victor Oladipo, Miami Heat: After earning $21,000,000 last season with the Indiana Pacers and Houston Rockets, Oladipo will make $2,389,641 this season with the Miami Heat. A significant quad injury impacted his stock entering free agency, which is why this two-time All-Star is on a minimum deal just three years after making an All-NBA team. Last year, Oladipo averaged 20.8 points, 5.0 rebounds, 4.7 assists, 2.6 threes and 1.3 steals in 29 total games with the Rockets and Pacers. If healthy, Oladipo could end up being a key contributor for Miami.
Andre Drummond, Philadelphia 76ers: Last season, Drummond averaged 14.9 points, 12.0 rebounds, 1.4 steals and 1.1 blocks in 46 games with the Cleveland Cavaliers and Los Angeles Lakers. The 28-year-old was earning $27,957,238 with the Cavs, but then he agreed to a buyout and joined the Lakers. He hoped to win a title alongside LeBron James, Anthony Davis and Co., but Los Angeles was eliminated in the first round by the Phoenix Suns. Now, he'll serve as Joel Embiid's backup on the 76ers while earning $2,401,537.
Blake Griffin, Brooklyn Nets: Like Drummond, Griffin was bought out halfway through the 2020-21 season. With $75 million remaining on his contract, Griffin reportedly agreed to leave $13.3 million on the table in order to exit his deal with the Detroit Pistons and hit unrestricted free agency. Shortly after, he joined the Brooklyn Nets in pursuit of a ring. Still, he went from earning $32,670,565 last year to $2,641,691 during the upcoming campaign.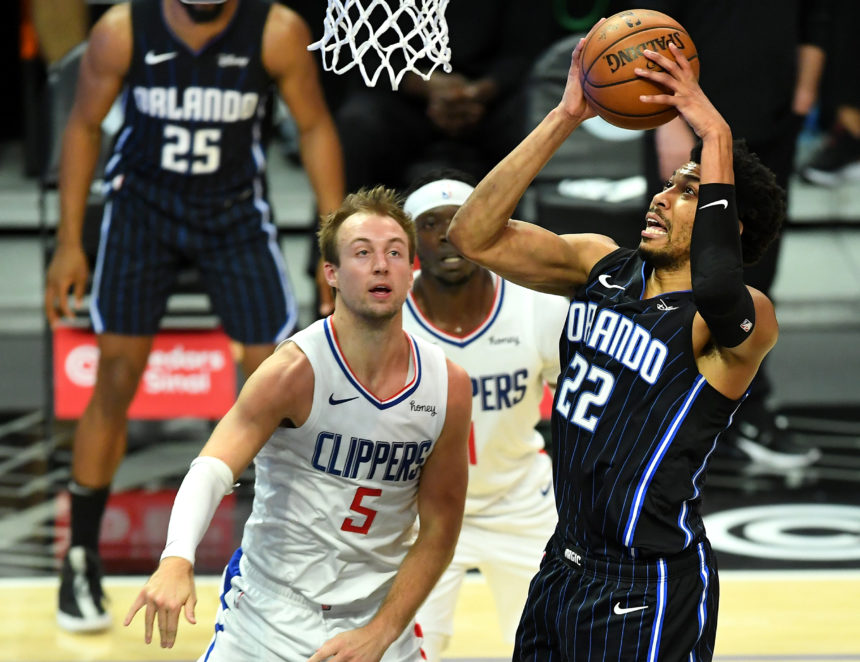 Otto Porter Jr., Golden State Warriors: Porter received larger offers during free agency, but he decided to join the Warriors on a $2,389,641 salary (after earning $28,489,239 last season with the Chicago Bulls and Orlando Magic). He should fit perfectly alongside Stephen Curry, Klay Thompson and Draymond Green, and then he'll hit free agency again next offseason. Last year, the 28-year-old averaged 9.7 points, 5.4 rebounds, 2.0 assists and 1.4 threes in 28 games.
Andre Iguodala, Golden State Warriors: After spending five years with the Warriors (from 2013-14 to 2018-19), Iguodala joined the Miami Heat for a two-year stint. Now, he's returning to Golden State on a one-year deal. Last season, he averaged 4.4 points, 3.5 rebounds, 2.3 assists, 0.9 steals and 0.6 blocks in 21.3 minutes per game, while also serving as a strong veteran leader in the locker room. After earning $15,000,000 last season, he'll make $2,641,691 in 2021-22.
DeAndre Jordan, Los Angeles Lakers: Last season, Jordan earned $10,375,678 from the Brooklyn Nets, averaging 7.5 points, 7.5 rebounds and 1.1 blocks in 21.9 minutes per game. Recently, the Nets traded Jordan and four second-round picks to the Detroit Pistons in exchange for Sekou Doumbouya and Jahlil Okafor. Shortly after, the Pistons bought out Jordan, and he signed a one-year, $2,641,691 deal.
Other Notable Minimum-Contract Players:
Carmelo Anthony, Los Angeles Lakers ($2,641,691)
Enes Kanter, Boston Celtics ($2,641,691)
Paul Millsap, Brooklyn Nets ($2,641,691)
Dwight Howard, Los Angeles Lakers ($2,641,691)
Cody Zeller, Portland Trail Blazers ($2,389,641)
Malik Monk, Los Angeles Lakers ($1,789,256)
Nemanja Bjelica, Golden State Warriors ($2,089,448)
Rajon Rondo, Los Angeles Lakers ($2,641,691)
Wayne Ellington, Los Angeles Lakers ($2,641,691)