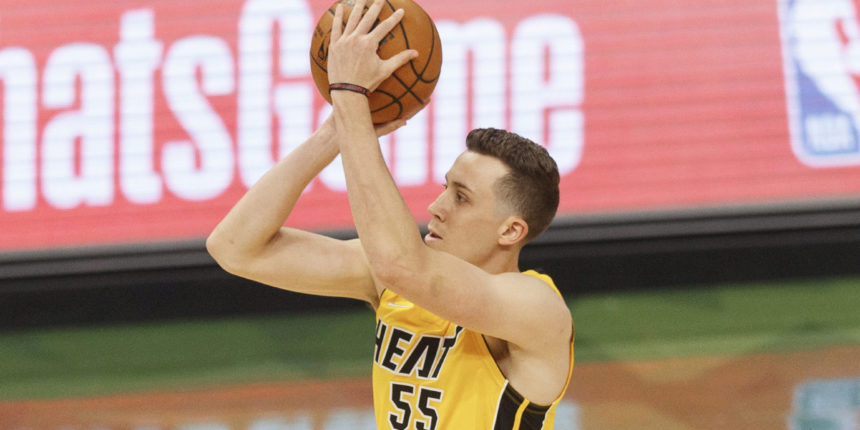 Duncan Robinson agrees to re-sign with Heat on 5-year, $90 million deal
Duncan Robinson -- host of The Longshot Podcast -- has agreed to a 5-year, $90M contract to stay with the Miami Heat.
Source: Adrian Wojnarowski/ESPN
ANALYSIS: It's been a fast rise for Robinson, who was on a two-way deal with the Heat just three years ago as an undrafted rookie. The 27-year-old averaged 13.1 points per game while shooting 40.8% from three-point range. Wojnarowski also reports this is the largest contract ever for an undrafted player.