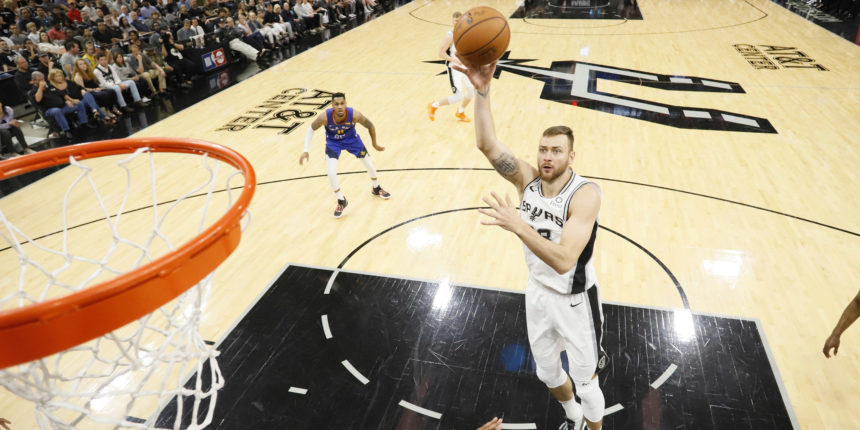 Donatas Motiejunas calls out Pistons for voiding trades after physicals
Earlier this week, the Detroit Pistons and Denver Nuggets agreed on a trade that would send Bol Bol to Detroit in exchange for Rodney McGruder and a second-round pick. However, on Thursday, the Pistons reportedly voided the deal because Bol failed his physical with the Pistons' doctors.
If this sounds familiar, it's because Detroit also voided a three-team trade with the Houston Rockets and Philadelphia 76ers back in 2016. In that deal, the Pistons were supposed to land Donatas Motiejunas and Marcus Thornton, but they rescinded the trade four days later after Motiejunas failed his physical.
After learning that the Pistons voided the Bol Bol deal, Motiejunas spoke out about the situation.
"I was failed on physicals and told by Detroit doctors I will not play basketball again. Six years later, I am still here and have many years to go," Motiejunas tweeted. "They [are] destroying young players' names and futures in [the] NBA by doing this..."
Motiejunas has spent the last few years playing overseas, and he pointed out that his value took a hit after the Pistons' doctors determined that he failed his physical.
"No one looked at me the same after that situation," he tweeted. "How many times [will] the NBPA let this happen? They are destroying young players' careers... When stuff like that happens, you [can't] stay quiet."
When some Pistons fans pushed back on Motiejunas' claims, he mentioned that he "hasn't missed a game since the injury." Also, he returned to the Rockets' lineup several days after the Pistons voided the deal, so if Detroit's doctors said he would never play basketball again, their assessment was clearly way off.
It remains to be seen if the NBA or NBPA will look into this situation.