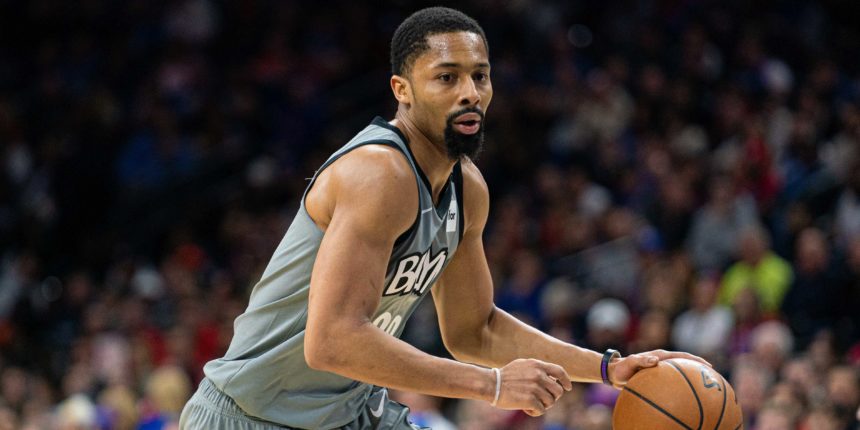 Dinwiddie to Wizards no guarantee since Nets don't want Kuzma, Harrell
Over the last few days, one of the hottest free-agency rumors around the NBA involved Spencer Dinwiddie joining the Washington Wizards via a sign-and-trade. There were numerous reports that mentioned Dinwiddie's interest in joining the Wizards.
However, on "The Alex Kennedy Podcast," Jake Fischer of Bleacher Report discussed why Dinwiddie to the Wizards is far from a guarantee at this point.
"There's starting to be some speculation about how legitimate that buzz has been," Fischer mentioned early in the episode.
But even if Dinwiddie and the Wizards are determined to get a deal done, Fischer explained why the Brooklyn Nets could throw a wrench in their plan.
"It came really strong over the weekend; I know Shams Charania and Fred Katz also reported it at The Athletic, so it clearly got around the league and is something that's been rumored and talked about," Fischer said. "But I'm not so sure if it's entirely happening right now. It doesn't sound like there's much interest from Brooklyn in this current state to take back Kyle Kuzma or Montrezl Harrell in a sign-and-trade, and that's a necessary piece that would have to happen in order for Washington to get Spencer Dinwiddie at a number that is more than the mid-level… I just don't think the book is shut and the chapter is closed on Spencer Dinwiddie to Washington. But I do still think there's absolutely mutual interest."
The Athletic also mentioned that the Nets aren't interested in that package: "Harrell and Kuzma alone would not be enough for Brooklyn to accept a Dinwiddie deal, according to a source."
Fischer said there was a rumor that the Oklahoma City Thunder may make an offer to Dinwiddie once free agency begins, but he added that "it doesn't seem like there's much momentum there at this moment."
Dinwiddie has made it clear that he's looking for a significant raise; last month, he suggested that he's looking for a deal in the five-year, $125 million range.
The 28-year-old guard played just three games this year before suffering a partially torn ACL. During the 2019-20 season, he averaged 20.6 points and 6.8 assists per game for the Nets.
Listen to the full episode with Jake Fischer below: