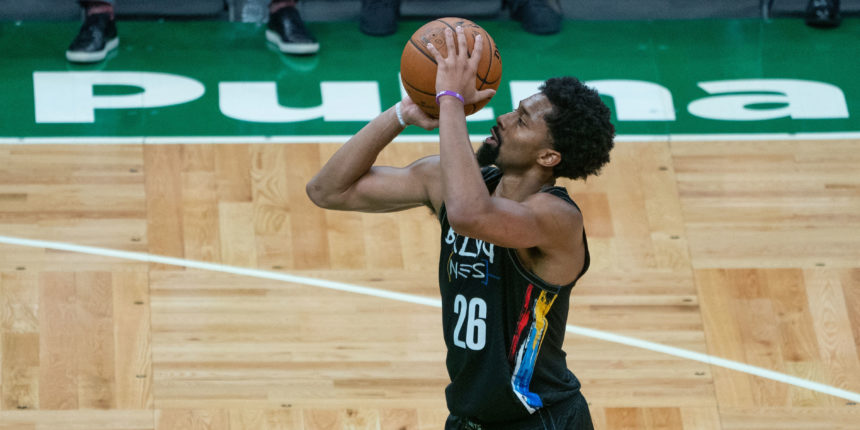 Spencer Dinwiddie says 5-year, $125 million deal can keep him with Nets
In an interview with Howard Beck of Sports Illustrated, Spencer Dinwiddie said a contract in the range of five years, $125 million could most likely keep him with the Brooklyn Nets.
"Now, for all the fans that think because I opted out I have to leave or something like that, no, this is very much in the Nets' hands, you feel me?" Dinwiddie said. "I think my full max is like five [years], $196 [million] or something like that. And nobody's sitting here saying I'm going to get five [years], $196 [million] -- so before anybody tries to kill me, nobody's saying that.
"But the Nets have the ability to do something that other people can't. If they come to the table like that, and they're being aggressive and are saying, 'Hey we got five [years], $125 [million] for you,' I would say there's a high likelihood that I go back to the Nets, you know what I mean?" he added. "But if they don't come to the table like that, and they're like 'Oh, we're going to give you a three for 60,' well, anybody can do that."
Dinwiddie played just three games this year before suffering an ACL injury, but averaged 20.6 points and 6.8 assists per game in 2019-20. The New York Daily News reports that the Dallas Mavericks and Miami Heat are also interested in signing the 28-year-old guard.