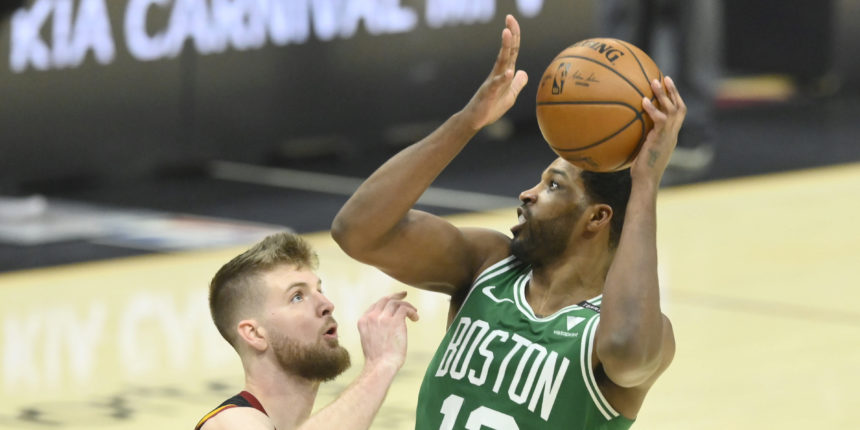 Celtics trade Tristan Thompson to Kings as part of 3-team deal with Hawks
The Celtics are trading Tristan Thompson to Atlanta for Kris Dunn, and a 2023 second-round pick, sources tell ESPN.
Source: Adrian Wojnarowski/ESPN
Update: Sacramento is acquiring Tristan Thompson as part of expanded three-way deal, source tells ESPN
Source: Adrian Wojnarowski/ESPN
ANALYSIS: Per Wojnarowski, the completed deal includes the Kings sending Delon Wright to Atlanta. The Kings add some frontcourt depth in Thompson, who averaged 7.6 points and 8.1 rebounds during his lone season in Boston, ahead of Richaun Holmes' free agency. In return, the Celtics get an option to fill the holes in the point guard rotation in Dunn.
Dunn appeared in just four games for the Hawks after battling injuries. The Hawks go in a different direction at backup point guard by acquiring the veteran Wright.
Wojnarowski also added that center Bruno Fernando will be headed to Boston in the trade.