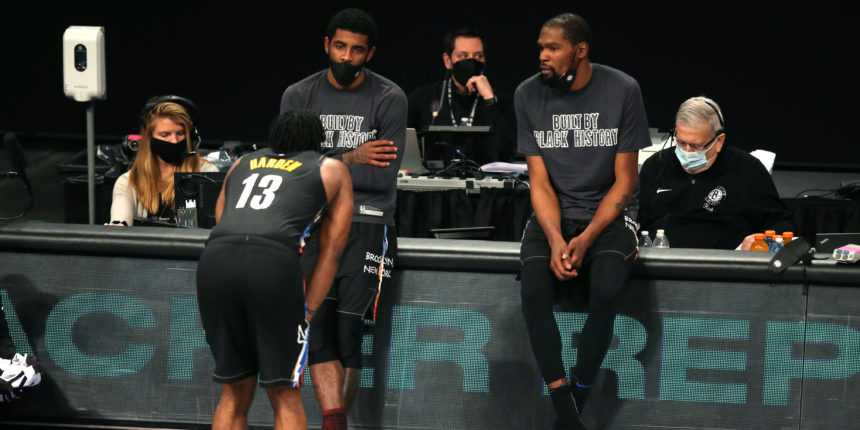 Brooklyn Nets open up as '21-22 title favorites; Lakers, Bucks next
Fresh off seeing an NBA champion crowned Tuesday night, oddsmakers have posted the Brooklyn Nets (+225) and Los Angeles Lakers (+400) as the betting favorites for the 2021-22 season.
The champion Milwaukee Bucks, who wrapped up the franchise's first title since 1971 with a six-game Finals victory over the Phoenix Suns, have the next shortest odds at +900.
Source: Doug Kezirian of ESPN
ANALYSIS: The star-studded trio of Kevin Durant, James Harden, and Kyrie Irving still remain favorites to win the 2021-22 title next year, even after being knocked out of the playoffs by the eventual champions this year. After winning the title, Milwaukee comes in at third on the list of shortest odds to win the '21-22 title.