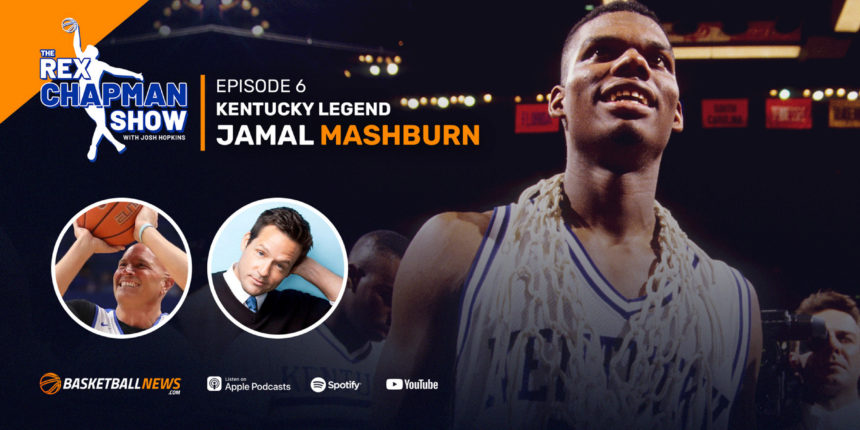 The Rex Chapman Show: Jamal Mashburn shares stories from Kentucky, NBA career
On the latest episode of "The Rex Chapman Show," Rex and Josh Hopkins chat with former Kentucky legend and NBA All-Star Jamal Mashburn! While Rex and Mash catch up about the great times they had in Lexington and in the NBA, Josh feels like a kid again being on with two of his favorite Kentucky legends.
Be sure to subscribe to "The Rex Chapman Show" on Apple Podcasts, Spotify or wherever you listen to podcasts. Also, leave a rating and review to show your support for the show!