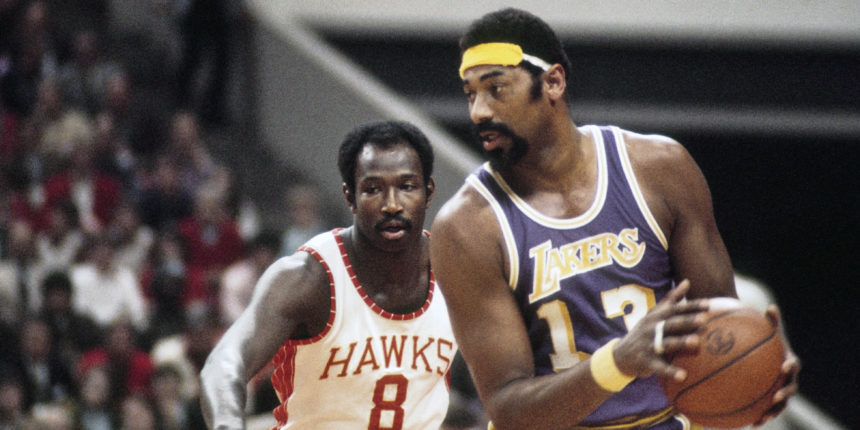 What are the most unbreakable individual records in NBA history?
There's an old saying in the world of sports: "Records are meant to be broken." That's no different in basketball, and we've seen plenty of them broken.
However, there are some records that are virtually unbreakable.
The first one that instantly pops into everyone's mind almost unanimously is what happened on that special night in Hershey, Pa., as Wilt Chamberlain hit the 100-point mark for the Philadelphia Warriors. It was an unprecedented performance at the time; it hasn't been equaled in the years since and it may never happen again. This might be the most unbreakable record in the NBA.
But what if it's not? What if there's another record out there that could be even tougher to break than Chamberlain's but it just isn't as highly thought of? That's certainly a possibility, and one that deserves a deeper look.
The thing that's a bit ironic about Chamberlain's 100-point night many years ago is that it might not even be his most unbreakable record. For example, Chamberlain led the NBA with 27.2 rebounds per game during the 1960-61 season. Is that a record more likely to be broken than a single player scoring 100 points in a night? It certainly seems like we're never, ever going to see a player average that many rebounds per game again. (For comparison, the NBA's leading rebounder this season was Clint Capela with 14.3 boards per game.)
That Chamberlain record speaks to both an incredibly impressive statistic and the ability to do it over a sustained stretch of time. It might not be as fun, and it certainly isn't going to be the record that immediately pops into anyone's mind when the question is posed, but it's hard to argue that it's easier to average that many rebounds across 82 games as it is to have the greatest scoring night ever.
Speaking of longevity, another record that comes to mind is one that is still being written. LeBron James has scored 10 points or more in 1,036 consecutive regular-season games. That means James has hit double-digits in every single regular-season game he has stepped on the floor since scoring 19 points in a game against the New Jersey Nets on January 6, 2007, in his first stint with the Cleveland Cavaliers.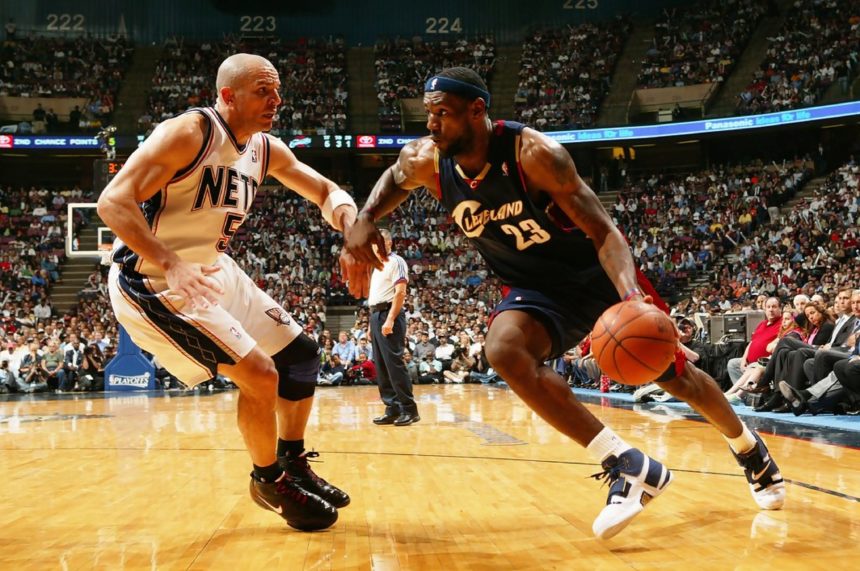 (Credit: Getty Images)
Obviously, scoring 10 points or more in a single NBA game isn't all that difficult of a task for an All-Star-caliber player. But doing it for over 1,000 consecutive games is unheard of. Prior to James taking over as holder of this record, it was held by Michael Jordan, who scored 10 points or more in 866 straight games.
The reason Jordan's streak wasn't longer is because of a game in his second season, in which he finished with eight points in just 16 minutes as he was still working his way back into form from the foot injury that sapped most of that year away. If that night didn't happen, Jordan's streak would have lasted until he was with the Washington Wizards and ended up at 956 games.
It only takes one off-night, or one unlucky one, to have this type of streak broken. James Harden had been the closest active player to James with 450 straight games of 10 points or more, but that was snapped the last time that he took the floor for the Brooklyn Nets. Harden only played 4:22 before leaving with a hamstring injury and finishing scoreless. Just like that, the streak is snapped.
For a streak like this to happen, it means not only avoiding an off-night, but also avoiding any injury that could stop it, such as Harden's. It also takes plenty of luck. When James extended his streak to 1,036 games a little over a month ago, he left the game with a high-ankle sprain after only playing 10:36. Most nights, that could have meant the streak was over. But on that night, James reached 10 points in the possession prior to leaving the game for good, preserving his streak despite the misfortune of getting hurt.
It's hard to see this streak ever being broken by someone else, given how durable James has been. At this point, James' streak of games with at least 10 points encompasses more games than Hall-of-Famers like Kevin McHale, Isiah Thomas, and Larry Bird played in their NBA careers.
There's another untouchable record that comes to mind, and it once again involves Chamberlain. During the 1961-62 season, he averaged 48.5 minutes per game.
Yes, you read that right. Chamberlain averaged more than a regulation game across a full season.
It sounds insane because it is absolutely insane. That season, the Philadelphia Warriors played 80 regular-season games, and Chamberlain played in all of them without ever checking out to get a breather. In those 80 games, five went to overtime, one went to double-overtime and another went to triple-overtime. Chamberlain played all but eight minutes that season (because he was ejected for picking up two technical fouls in a game with 8:00 left).
That staggering number of minutes may be part of the reason why Chamberlain averaged an NBA-record 50.4 points per game that season, which, you guessed it, is another one of Chamberlain's potentially unbreakable records. That mark of 50.4 points per game won't be changing any time soon, if ever. In fact, no one other than Wilt has averaged more than 38 points per game throughout a season. It's wild to think about this record ever falling.
In today's era of protecting players and limiting minutes, this insane amount of playing time would never happen – and that's undoubtedly a good thing – but one of the small details that makes it more impressive is that he was never even in foul trouble. There were only six games in the entire season in which Chamberlain reached four fouls, and he never surpassed that number.
So while Chamberlain's 100-point game is often thought of as the record that won't ever be broken – and perhaps it won't be – it's easier to envision that record being broken by someone who has the most special night basketball has ever seen. It's tougher to imagine anyone challenging the other records that would require consistent, dominant production over the course of a full season.