In early November, I attended the Pangos All-American Festival hosted by Dinos Trigonis in Chandler, Arizona at AZ Compass Prep. Although I am an NBA Draft Analyst, I like to get ahead by watching younger prospects, something I intend to do more and more moving forward. At this specific event I focused on potential one-and-done prospects for next season -- like Chet Holmgren, Paolo Banchero and Jabari Smith, all of whom were terrific.
During the two-day event, I had a chance to catch up with some old friends like high school scout Anthony Ray, veteran college coach David Grace, and fellow media member, Krysten Peek, just to name a few. Events like that are also a great opportunity to network and meet new people, too. For example, while sitting in the stands, the director of AZ Compass Prep, Pete Kaffey, came up to me to introduce himself. He mentioned that he had gone to high school with two of my cousins in Minnesota. He continued to tell me to keep an eye on his point guard, TyTy Washington, who was committed to Creighton and was playing in the event. It is pretty typical for coaches to promote their players to guys like myself, so I didn't think much of it, but I watched TyTy and thought he was pretty good. However, Holmgren, Banchero, and Smith, stole the show on that trip, undoubtedly.
Recently, I have covered a couple of high school events, one being the Flyin' to the Hoop Top Gun Showcase in Dayton, Ohio. The main reason I went to that particular event was to see Emoni Bates of Ypsi Prep, who is the top player in the class of 2022. On the second day, Ypsi Prep was set to face AZ Compass Prep, so I called Kaffey to let him know that I'd be there. He filled me in that their team had just won The Grind Session and that TyTy had been named MVP. He continued to insist that he thought TyTy, "has a shot" in regards to playing in the NBA. I was certainly impressed with TyTy's recent achievements, but was still skeptical if he was a player that I needed to take seriously, as he is only classified as a 4-star prospect. I wanted to see him again for myself and come to my own conclusion -- so that's what I did.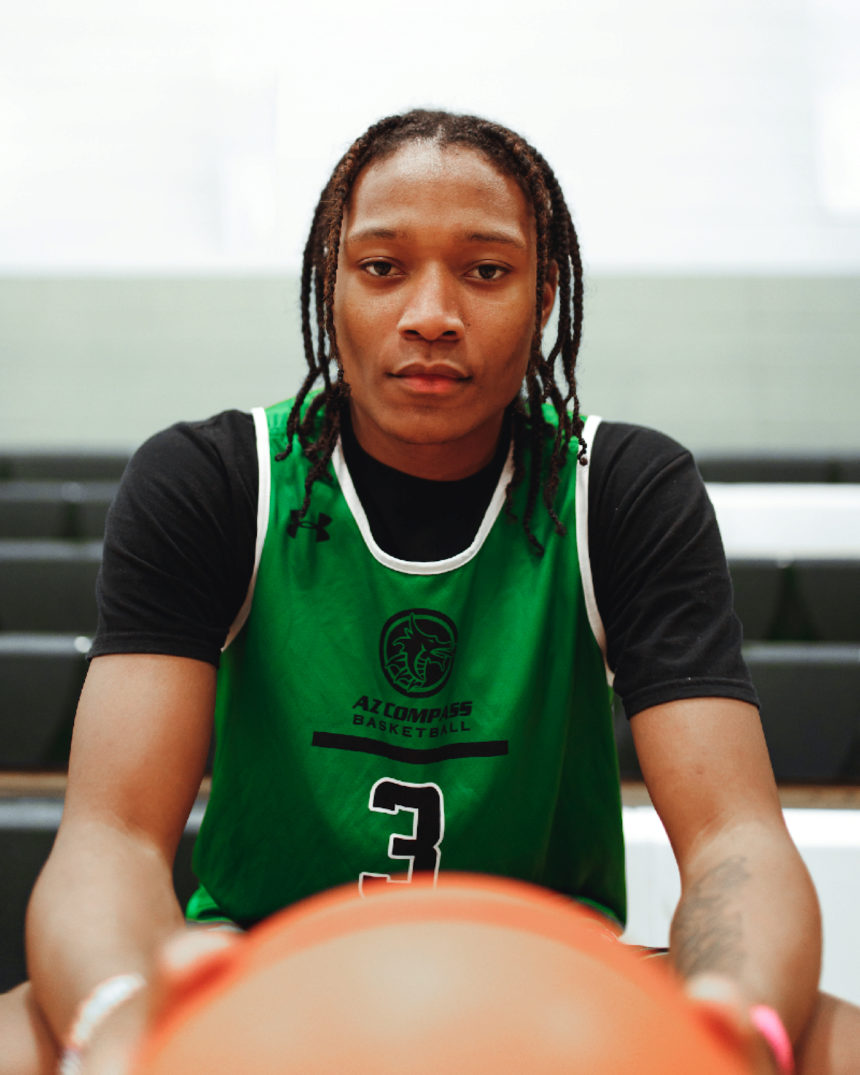 TyTy Washington (photo by Sydne Griffith)
As soon as warmups began for the game versus Ypsi Prep, I could see and feel the focus and intensity of the AZ Compass Prep team. Sitting with my colleague, Derek Murray, I leaned over and told him to pay attention to the sharpness of their team. I said, "I can already tell -- this is a well coached team." As soon as the ball tipped, it was apparent that they played hard, smart and, most importantly, together. AZ Compass Prep head coach Ed Gipson displayed the perfect balance of energy and positivity, while still holding his players accountable. Although Ypsi Prep had the top player in the country, I was certain that Ypsi Prep did not have a chance.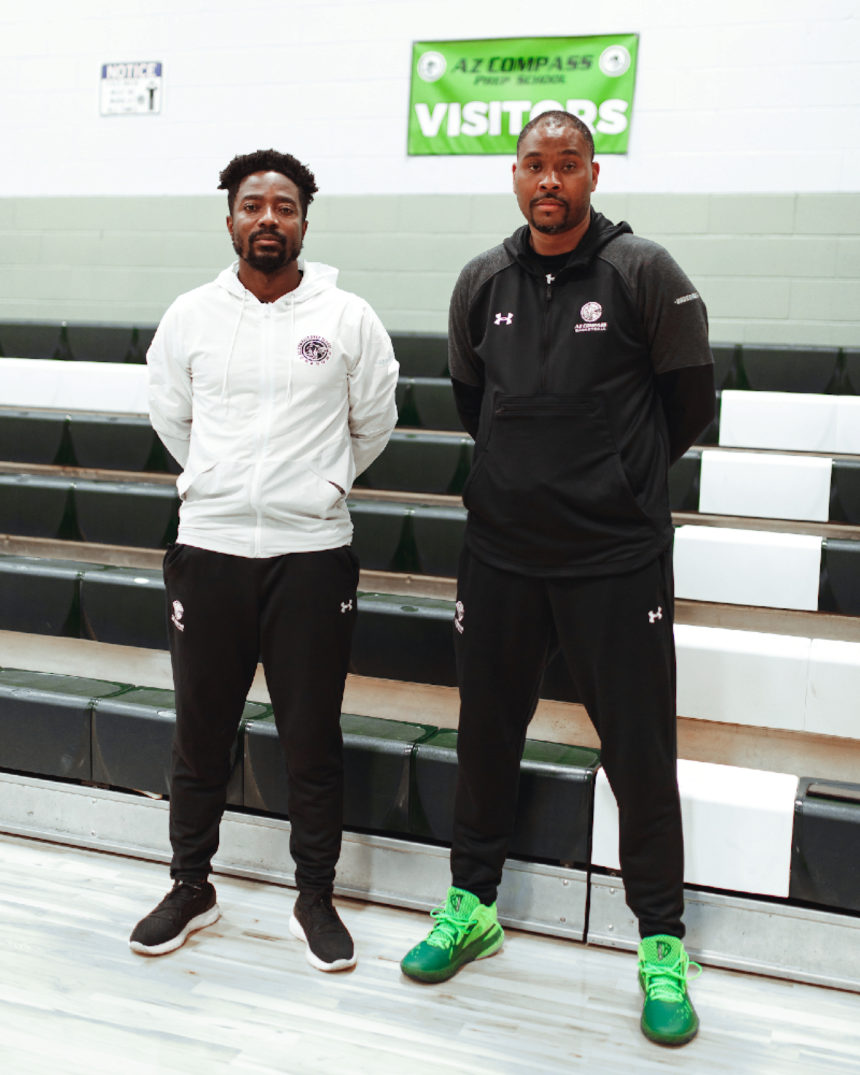 Pete Kaffey and Ed Gipson (photo by Sydne Griffith)
I was extremely impressed with AZ Compass Prep's team as a whole, but what really stood out to me was TyTy Washington's talent. At 6-foot-3 or so, TyTy, although a good athlete, didn't blow me away with elite athleticism or any typical traits you generally see with top-tier prospects. However, his outside shooting, court vision, toughness and, most importantly, his floor presence did -- he's clearly a winner. TyTy was the floor general and set the tone for their team as they moved the ball, took great shots and supported one another. And as a result, they put a thumping on Ypsi Prep. Emoni Bates only scored two points, as AZ Compass Prep won in a blow out.
Walking out of the gym, Derek and I looked at each other, both nodding in approval of what we had just witnessed. He asked me, "Who does TyTy remind you of?" I said, "He's just a young kid and he needs to keep getting better, but he reminds me of Chauncey Billups."
Since the Flyin' To The Hoop Top Gun Showcase in Dayton, TyTy has decommitted from Creighton and has opened up his recruitment. Although he is only ranked No. 34 on ESPN, No. 32 on Rivals, and No. 31 on 24/7 Sports, the interest in him is significant. A boatload of big schools have expressed interest in signing him, including several of the blue bloods. This is all for good reason, in my opinion, as I consider TyTy as good as any other point guard in the class of 2021.
When I got home from Dayton, I called Kaffey. I said, "Man, I'll give it to you. You were right. TyTy is the real deal." I continued to tell him how impressed I was with their head coach, Gipson, and their team as a whole. I asked him if it was okay if I came to Phoenix to spend some time with them as I wanted to learn more about TyTy and their program. He agreed.
This past week, I spent a couple of days attending their practices. After getting an opportunity to get to know their players and coaches personally -- and also gaining a better overall feel for their program -- I don't think their recent success is a fluke.
There is no question that much of AZ Compass Prep's success this year can be attributed to TyTy. However, next season, 5-star prospect, Sadraque "Sada" Nganga will be returning after recovering from a knee injury. I recently asked Matt McKay Jr. -- my friend, former NBA scout and the owner and founder of Pro Insight, a basketball website that specializes in evaluating high school prospects -- about Nganga. Here's what he said:
"Nganga's versatility immediately stands out -- his ability to handle and move at 6-9, 6-10 is impressive," McKay said. "Where his skill set is trending projects to really fit within the modern pro game. He's someone I'm really looking forward to getting an updated look at once he returns to the court."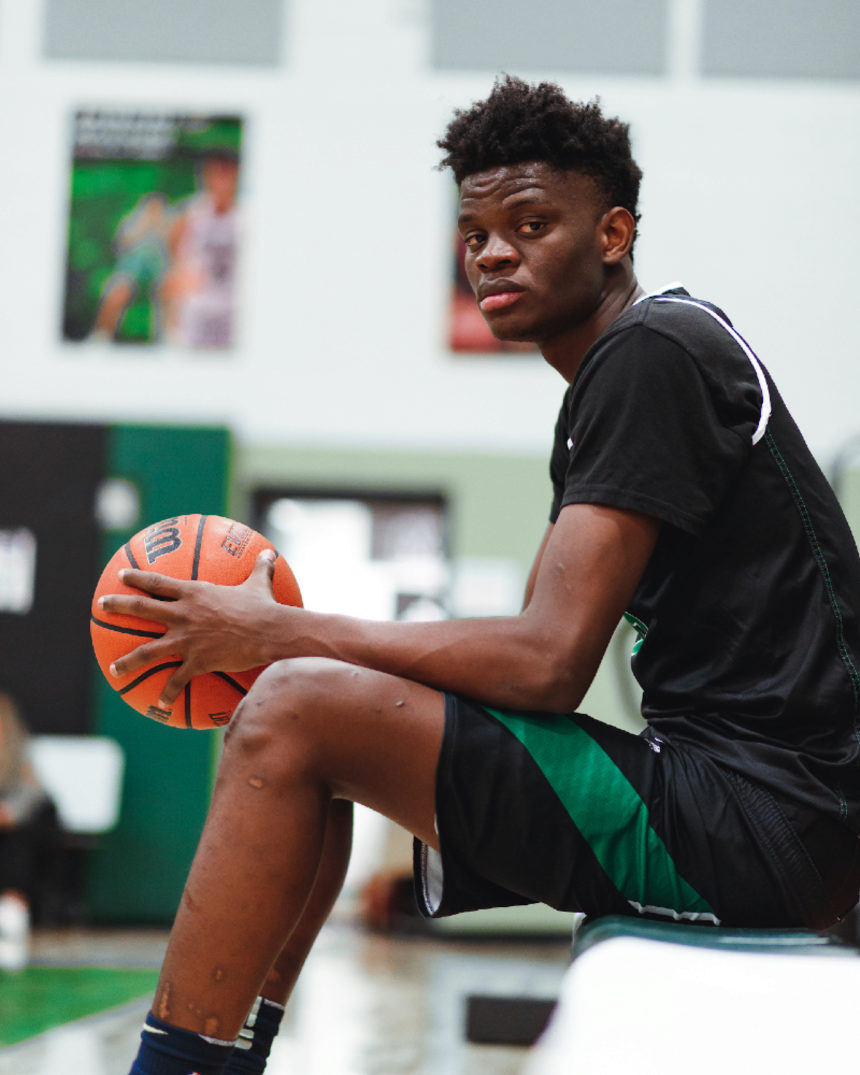 Sadraque "Sada" Nganga (photo by Sydne Griffith)
Needless to say, I'll be back to AZ Compass Prep next year to see Nganga.
Before we turn the page to next season, AZ Compass Prep has to finish this one. They are currently preparing for Geico Nationals in Fort Myers, Florida, which will be held on March 31 through April 3. This will mark their largest stage yet as "Geico" is essentially the Super Bowl of high school basketball. And you know what? There's no way I'm going to miss it.
My flights are booked. See you in Fort Myers!