My name is Matt Babcock and I was recently hired to be the lead NBA Draft analyst for BasketballNews.com. In this role, I will be responsible for managing the day-to-day efforts of covering the NBA Draft, in addition to evaluating prospects at various levels.
Prior to joining BasketballNews.com, it's possible that you may have seen me or my work at Sports Illustrated, CBS Sports HQ or Babcock Hoops. It's also possible that you might have seen or heard me as a guest on your favorite podcast or publication, as I have been heavily involved in the sports media world over the last few years. Here's the funny thing: it was never my intention to become a media member, so I'd like to tell you about my unorthodox path that has led me to this point of my career.
From a broader scope, my story really began before I was even born because, essentially, I am just an extension of my family. The fact of the matter is that I would be remiss if I failed to mention my family's basketball story before I shared my own.
In 1962, my grandfather retired from the Air Force and moved his family to Phoenix, Arizona. It was there that my uncles (Pete and Rob) and my dad, Dave, all became standout players at Maryvale High School, played at colleges in the Phoenix area and ultimately became coaches at nearby high schools and universities -- none of which is all that atypical. However, much credit can be attributed to my oldest uncle, Pete, as he was the one that took my family's involvement in basketball to an entirely different level.
In the mid-to-late 1970s, my uncle Pete was a high school basketball coach in Phoenix. Although he enjoyed coaching at the high school level, he had lofty dreams of one day working in the NBA, as he detailed in an article that he wrote for Babcock Hoops:
"I loved coaching high school basketball, but I knew that I wanted to work in the NBA somehow. I had no idea how to get there and I had no contacts in the league to ask for help. I decided to study the NBA on my own by recording as many games as I could. I broke down the tapes by charting offensive sets and out of bounds plays. I wrote evaluation reports on players and built files on each team. At the end of the season, I decided that the teams would know best if my reports and files were worthwhile. I sent a report to each team with a cover letter that simply stated I was a high school coach in Phoenix, Arizona, and if they thought there was any merit to my reports, I would like to volunteer to scout for them. Some never responded to my letter, some wrote back and said 'Thanks, but no thanks…' and then I received my break. The New Orleans Jazz responded that they would allow me to work for them without compensation. Former NBA player and Hall-of-Famer Elgin Baylor was the head coach, and veteran NBA executive Bill Bertka was the general manager. I was elated and eager to prove myself."
My uncle Pete turned that opportunity with the Jazz into a 42-year NBA career. He went on to work for the Los Angeles Lakers, Milwaukee Bucks, San Diego Clippers, Denver Nuggets, Atlanta Hawks and Cleveland Cavaliers. He was a general manager for more than 20 years, was the director of the NBA Draft Combine, served on a number of high-profile committees and won a championship ring. I could keep listing off his accomplishments, but I think you get the point -- his dreams became a reality.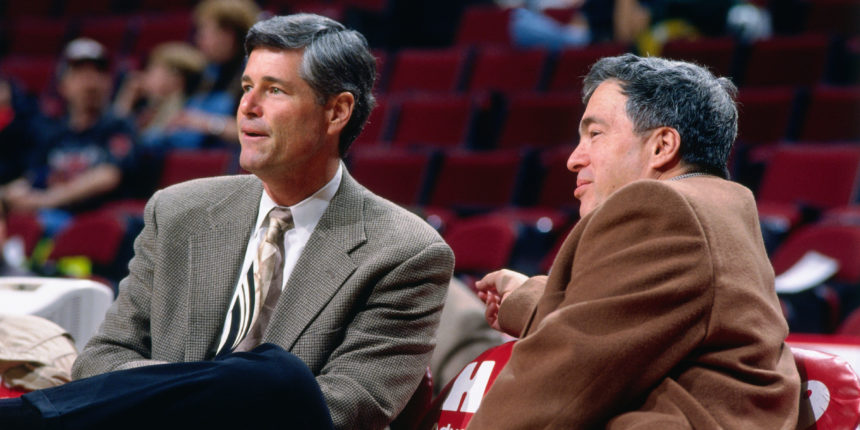 Pete Babcock with Jerry Krause
My uncle Pete's success opened the door for my uncle Rob and my dad to follow in his footsteps, with me and my cousins after them.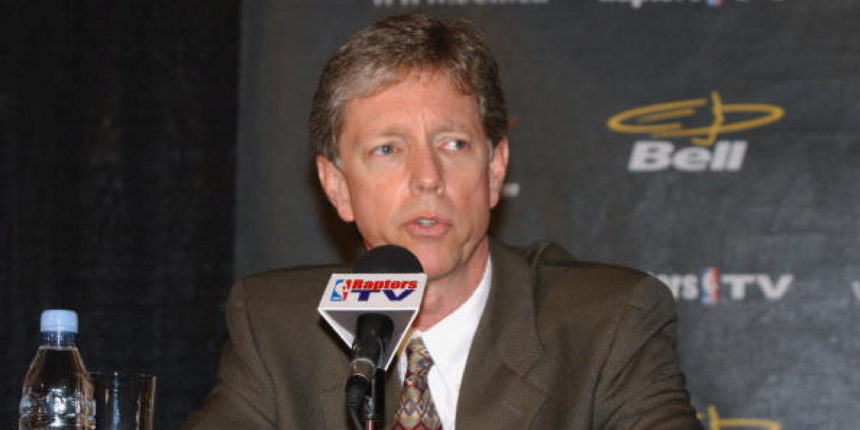 Rob Babcock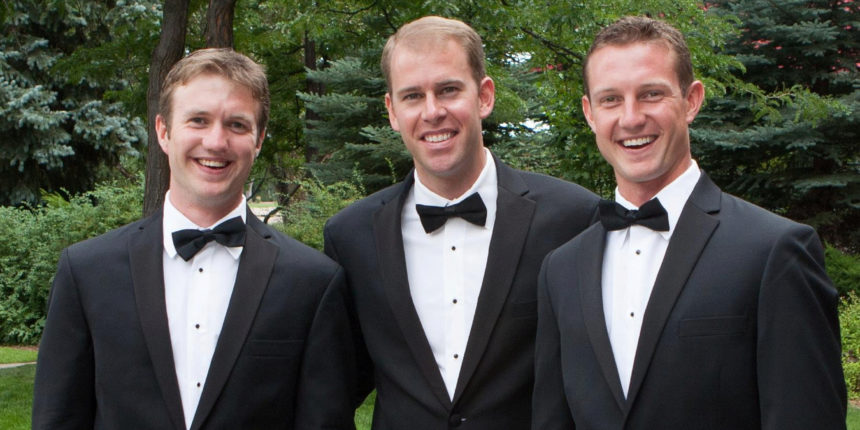 Nate Babcock (left), Matt Babcock (middle) and Chris Babcock (right)
Unfortunately, my uncle Rob passed away almost two years ago after a courageous battle with cancer. However, that was not before he had a 28-year career in the NBA that saw him serve in various front-office positions with the Denver Nuggets, Minnesota Timberwolves and Toronto Raptors, where he was the general manager. His two sons (my cousins, Chris and Nate) currently serve in coaching positions with the Philadelphia 76ers and Atlanta Hawks, respectively.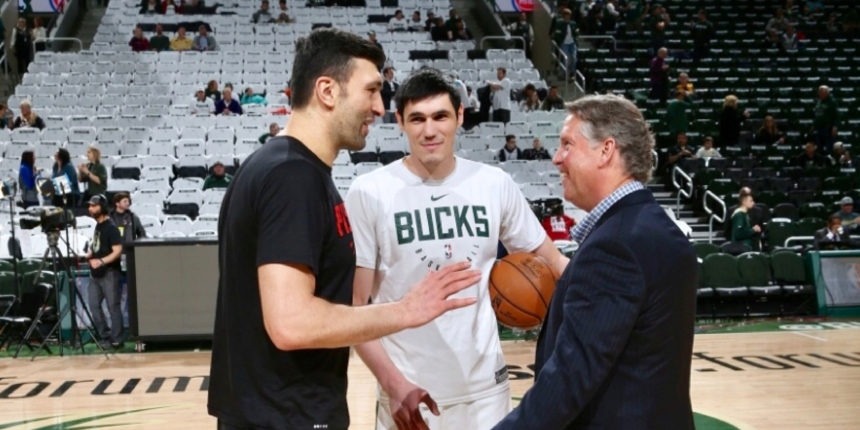 Dave Babcock with Zaza Pachulia and Ersan Ilyasova
After 15 years of being a college coach, the youngest Babcock brother, my dad, Dave Babcock, is about to wrap up his 24th year working in the NBA, and 23rd year working with the Milwaukee Bucks. He is currently the Director of Player Personnel for the Bucks, and yes, he played an integral role in the team drafting Giannis Antetokounmpo.
Well, that's my family's story, but what about me? My personal story within basketball is not nearly as linear as my dad's, uncle's or cousins' journeys. Let me explain.
I became obsessed with the game of basketball from the time I could remember, and made a lifelong commitment to the game internally at a young age. My entire life has subsequently been consumed with chasing short and long-term goals that I have set for myself, all within basketball. My self-identity has always revolved around whatever my current role was at the time. I went from being a coach's son and an NBA kid to a player, and then, a coach. However, in 2007, my career trajectory of following in my family's footsteps went awry, and my new identity would be something no one -- including myself -- ever expected. I became a sports agent.
I was only 23 years old, but I was working as an assistant coach for Virtus Bologna, a top professional basketball team in Bologna, Italy. After only a short while overseas, I became homesick. I decided to leave the team prematurely to accept a position with Excel Sports Management, a sports agency in Los Angeles, California (now in New York). The job was an entry-level position that would set me on a completely new path, a path to become a sports agent.
The next thing I knew, I woke up one day and 10 years had passed. Memories flashed in front of my eyes of my career in the agency business. I thought of being a young junior agent sharing a condo with Marreese Speights in Las Vegas, managing Ron Artest (a.k.a. Metta World Peace) and Andrew Bogut's marketing, getting certified by the NBPA and FIBA, signing my first NBA player in Jodie Meeks, starting a basketball division of a prominent hockey agency, negotiating Jordan Mickey's second-round contract with the Boston Celtics (the most lucrative contract for a second-round pick in NBA history, at the time) and starting my own agency, Babcock Sports. I also thought of many of the other friends and memories that I made along the way.
Although I had many great times, I also thought about many of the hard ones as well. A business notorious for being cut-throat and crooked, the stress of being an agent wore me down. After 10 years, I looked in the mirror and questioned my place in the world.
I'm not one to usually have regrets, as I generally look at every experience as an opportunity to learn and grow; however, at that moment, I regret ever leaving Italy and dramatically changing the course of my career. I asked myself, "Is it too late for me to get back on track?"
At some point or another in my life, I have been exposed to just about every angle of basketball. However, in large part due to the vantage point I was given to see my dad's job on a day-to-day basis, I have always had a particular affinity for the NBA Draft. It was clear to me that I wanted to carve out a career that would have me evaluating NBA Draft prospects.
While I was still an agent, I verbally agreed to leave the agency business to become a college scout for an NBA team. Although the opportunity would have required me to take a bit of a step back financially, I looked at it as an opportunity to recreate myself and get back on track to follow in my family's footsteps.
The assistant general manager of the organization said his boss was on vacation, and that when he returned, the team would call me to get my contract finalized. Two weeks or so had passed, and the assistant general manager called. He said, "Matt, I have bad news: I have been demoted, and I might be getting fired. Unfortunately, we will not be hiring you."