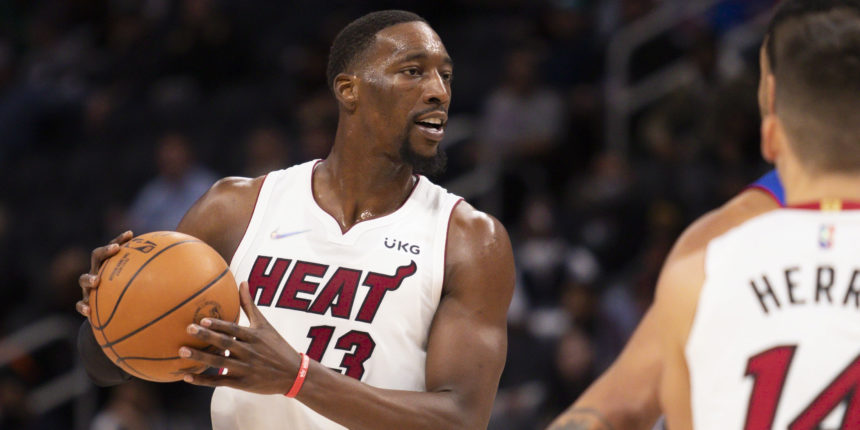 Bam Adebayo suffered torn UCL in thumb Monday, will undergo surgery
The Miami Heat announced today that Bam Adebayo suffered a torn UCL in his right thumb on Monday against the Denver Nuggets. Adebayo will undergo surgery this weekend and a timetable for his return will be provided afterwards.
Adebayo was in the midst of a strong season with the Heat, who are currently third in the Eastern Conference standings at 13-8. The 24-year-old is averaging 18.7 points, 10.2 rebounds and 3.2 assists per game across 18 appearances this year.