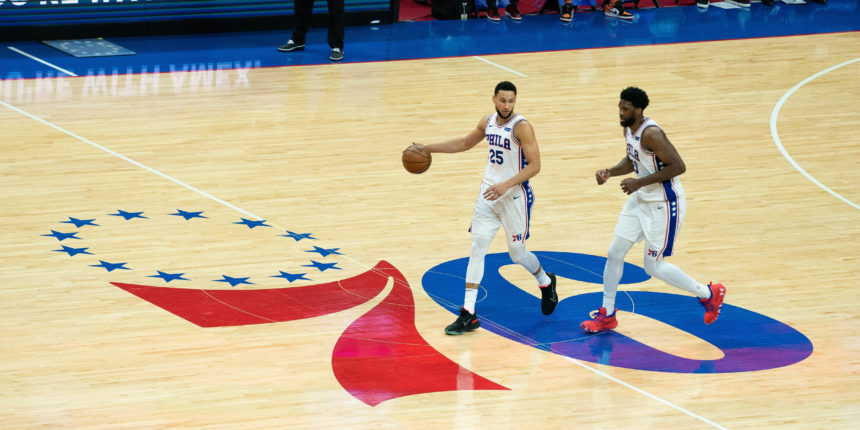 After Game 7 exit, uncertainty surrounds Ben Simmons' future with Sixers
The top-seeded Philadelphia 76ers lost 103-96 in the Eastern Conference semifinals yesterday to the young Atlanta Hawks on Philly's home floor, dealing yet another blow to a franchise that can't seem to turn the page from The Process to the playoffs.
While the series was ultimately an epic collapse by the entire team, point guard Ben Simmons has taken much of the public blame. The 25-year-old scored five points in Sunday's loss while attempting just four shots.
It continued a series-long lull for the All-Defensive First Team member. Simmons averaged 9.9 points per game against the Hawks and made 15 of his 45 free-throw attempts (33.3 percent).
Ben Simmons 4th quarter this series:
Game 1: 2-2 FG
Game 2: 0-0 FG
Game 3: 1-1 FG
Game 4: 0-0 FG
Game 5: 0-0 FG
Game 6: 0-0 FG
Game 7: 0-0 FG

— Tom Haberstroh (@tomhaberstroh) June 21, 2021
Head coach Doc Rivers was asked postgame if Ben Simmons could still be the starting point guard on a championship team.
"I don't know the answer to that right now," he responded.
Joel Embiid on whether he'd like to see the Sixers run it back next year:

"That's a tricky question."

— Bryan Toporek (@btoporek) June 21, 2021
At one point late in the narrow contest, Simmons appeared to have a wide open dunk, but faltered and passed the ball, resulting in a foul, a missed free throw and a loss of momentum. Joel Embiid, who scored 31 points in the Game 7 loss to lead Philadelphia, hinted at that being a key moment.
"Man, I will be honest. I thought the turning point was, you know, when we, I don't know how to say it, but I thought the turning point was just we had an open shot and we made one free throw and we missed the other and they came down and scored," he said.
Simmons took ownership for his series struggles, but pushed back on the implication that his regular season success diminishes in the playoffs.
""I'm not going to let you say that," he said postgame. "We lost, it sucks. I am who I am. It is what it is. It's not easy to win. And it shows. The Nets got finished by the Bucks. It's not easy to win. And I work."