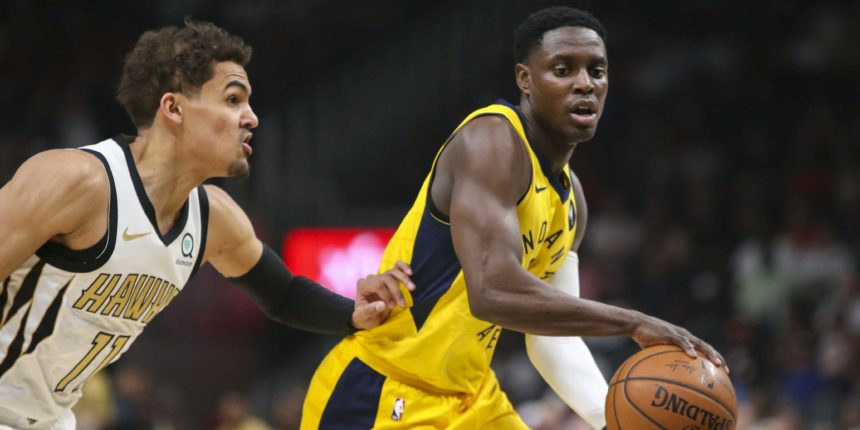 6 remaining free agents who can still help an NBA team
The 2021-22 NBA season is right around the corner, with training camps tipping off on September 28.
While the majority of free agents have already signed, there are a number of players who are still weighing their options. Some are working out for NBA teams to show that they still have something left in the tank, while others are taking their time to make a decision so they can find the perfect situation.
Of the remaining free agents, which players could step in and become a significant contributor for a team this season? Here are several names to keep an eye on in the coming weeks:
JAMES ENNIS
Ennis began his professional career overseas, becoming an NBL champion and All-NBL-First-Team selection with the Perth Wildcats during the 2013-14 season. Since entering the NBA, he has suited up for seven teams in as many seasons: the Miami Heat, Memphis Grizzlies, New Orleans Pelicans, Detroit Pistons, Houston Rockets, Philadelphia 76ers and Orlando Magic. With that said, the 31-year-old has produced when given an opportunity.
Last season with the Magic, he averaged 8.4 points, 4.0 rebounds, 1.1 threes and 0.8 steals in 24.0 minutes while shooting 47.3% from the field, 43.3% from three and 80.5% from the free-throw line. Ennis started 37 of 41 games with the Magic last year, and he has 22 games of playoff experience on his resume as well. Over his career, he's averaged 6.7 points and shot 36.0% from three-point range.
Ennis has received interest from the Magic, Los Angeles Lakers, Chicago Bulls and Portland Trail Blazers, according to HoopsHype's Michael Scotto. Considering he's coming off of a season in which he shot 43.3% from three while providing hustle plays and solid defense (often when guarding the opponent's best wing), it's somewhat surprising that Ennis is still available.
ISAIAH THOMAS
Thomas had a brief, three-game stint with the Pelicans last season, averaging 7.7 points and 1.7 assists in 16.0 minutes. However, he's just one year removed from averaging 12.2 points, 3.7 assists and 2.0 threes (while shooting 41.3% from deep) in 23.1 minutes with the Washington Wizards.
After being limited by hip pain during his recent stints with the Cleveland Cavaliers, Los Angeles Lakers, Denver Nuggets and Wizards, Thomas underwent a resurfacing procedure on his right hip last May. He's said the difference is "night and day," and that "there's no more pain." Given the right opportunity, the 32-year-old could bolster a second unit's offense. He would also provide leadership and mentor his younger teammates, as he told me last year.
"I'm a leader, first and foremost," Thomas said. "I won the NBA's Community Assist award so, off the court, I help in the community. On the court, I think it's self-explanatory what I bring to a team when given an opportunity. I also bring my wisdom; I don't think anybody has been through the things that I've gone through in this league."
Thomas recently worked out for the Los Angeles Lakers, Dallas Mavericks and Golden State Warriors in an effort to show that he's healthy and still capable of producing at a high level.
DARREN COLLISON
In 2019, Collison stunned the basketball world (including his Indiana Pacers teammates and executives) when he decided to retire in order to focus on his faith. At the time, he was expected to be a highly coveted free agent who was reportedly on the verge of receiving offers worth $10-12 million annually.
Now, two years later, the 34-year-old is attempting to make an NBA comeback. The last time we saw Collison on an NBA court, he averaged 11.2 points, 6.0 assists, 3.1 rebounds, 1.4 steals and 1.0 three while shooting 46.7% from the field, 40.7% from three-point range and 83.2% from the free-throw line. He was terrific during his final two seasons, posting career-highs in win shares (7.6), box plus/minus (+2.7), value over replacement player (2.4), steal percentage (2.5%) and player efficiency rating (18.8) with the Pacers.
Before signing Collison, teams want to see whether he's in shape. (Oftentimes, the top priority in a free-agent workout is testing the player's conditioning). So far, the Los Angeles Lakers and Golden State Warriors are among the teams that have worked out Collison. Even if he's 70% or 80% of the player who shined during the 2018-19 season, he should be able to provide some backcourt depth.
AVERY BRADLEY
Bradley began last season with the Miami Heat, but he was ultimately traded to the Houston Rockets as part of the Victor Oladipo trade prior to the deadline. In 27 games with the Heat and Rockets last year, Bradley averaged 6.4 points, 2.1 rebounds, 1.7 assists, 1.2 threes and 0.8 steals in 22.3 minutes.
During the 2019-20 regular season, he was a key contributor for the Los Angeles Lakers. Bradley started in 44 games and averaged 8.6 points, 2.3 rebounds, 1.3 assists and 1.3 threes while shooting 44.4% from the field, 36.4% from three and 83.3% from the free-throw line. However, Bradley ultimately decided to opt-out of the Orlando Bubble due to his son's health concerns, and the Lakers went on to win the championship without him.
Now, like Thomas and Collison, the 30-year-old has recently worked out for the Golden State Warriors. Golden State reportedly plans to add two guards and a big man to its training-camp roster, so it'll be interesting to see who the team decides to sign.
[UPDATE: The Warriors signed Avery Bradley, Langston Galloway and Jordan Bell to training-camp deals, so they'll be competing for Golden State's final roster spot.]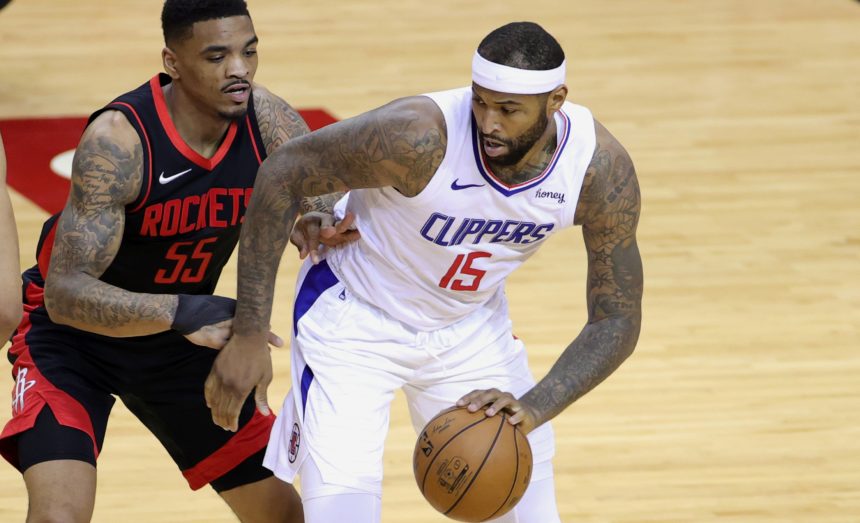 DEMARCUS COUSINS
Cousins hasn't been the same player since suffering three serious injuries in the same leg (a ruptured Achilles, torn quad and torn ACL) over the course of 18 months. While he'll never return to his All-Star form, he can still help a team's frontcourt.
Last season with the Houston Rockets and Los Angeles Clippers, Cousins averaged 8.9 points, 6.4 rebounds, 1.9 assists, 1.1 threes, 0.8 steals and 0.6 blocks while shooting 42.6% from the field, 34.8% from three and 72.8% from the free-throw line.
Once he joined the Clippers, he was much more efficient, shooting 53.7% from the field and 42.1% from three. During Los Angeles' playoff run, Cousins contributed 7.6 points on 45.2% from the field and 40.0% from three. Another year removed from his injuries, perhaps Cousins could be even more effective during the upcoming campaign.
Recently, Cousins has had fans speculating that a return to the Sacramento Kings is a possibility based on his new profile picture.
LANGSTON GALLOWAY
Teams can never have enough shooters, so someone like Galloway shouldn't have trouble finding a new home at some point during the season. Last year with the Phoenix Suns, the 29-year-old played in 40 games, averaging 4.8 points while shooting 42.4% from deep.
For his career, he has averaged 8.2 points while shooting 37.0% from three-point range (on 3.9 attempts per game). He's just one year removed from averaging 10.3 points, 2.3 rebounds and 2.0 threes (while shooting 39.9% from three) in 66 games with the Detroit Pistons.
Galloway also has a reputation as a great teammate and strong veteran presence in the locker room, with Suns head coach Monty Williams and teammates praising "his positive attitude and professionalism" throughout last season.
[UPDATE: Galloway signed a training-camp deal with the Golden State Warriors and he'll be competing for their final roster spot.]