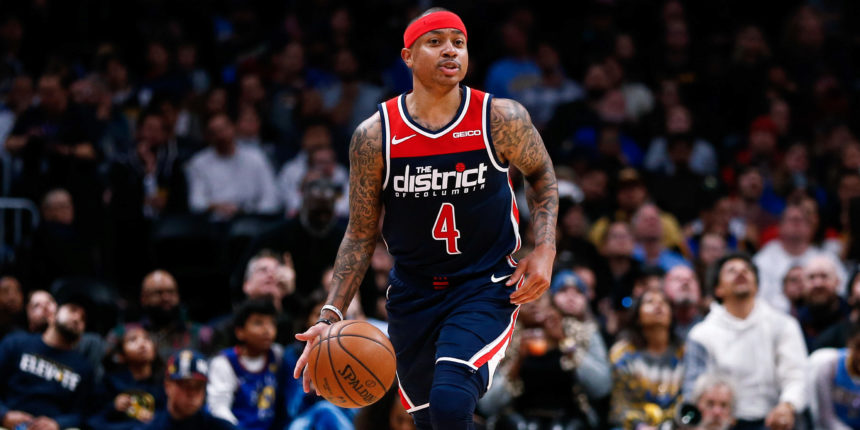 Isaiah Thomas ready to help Pelicans: 'I still have a lot of basketball left in me'
The New Orleans Pelicans are signing Isaiah Thomas to a 10-day contract, sources confirmed to BasketballNews.com. The news was first reported by Shams Charania of The Athletic.
Thomas' most-recent NBA stint was with the Washington Wizards last season, when he averaged 12.2 points, 3.7 assists, 2.0 threes and 1.7 rebounds (while shooting 41.3% from deep) in 23.1 minutes per game. He became a free agent last February after the Wizards traded him to the Los Angeles Clippers, who subsequently waived him. Ever since, he's been staying in shape and waiting for the right NBA opportunity to present itself.
A hip injury has limited Thomas ever since he left the Boston Celtics in 2017. However, after undergoing resurfacing surgery on his right hip last May, the 32-year-old is confident that he can look more like his former self on the court.
"It's like night and day for me," Thomas told ESPN. "There's no more pain. I've got my full range of motion. For three years, I was trying to play the best players in the world on one leg. I needed help from my kids to put my socks on in the morning. Now, I can lift weights. I can squat low. I can work out twice a day. I'm able to cut and move and stop, able to cut and go. I feel like I'm [32] years old again."
In an effort to show that he's 100% healthy and still capable of producing at a high level, Thomas recently suited up for Team USA in two FIBA AmeriCup qualifying games. He did well, lifting the team to a 2-0 record and leading the squad in scoring. In his first game back against the Bahamas, he had 19 points, 5 threes, 4 rebounds and 2 assists (while shooting 55.6% from three) in 21 minutes of action.
Just four seasons ago, Thomas finished fifth in MVP voting and averaged 28.9 points per game, which was the third-best scoring average in the NBA. He was named to the All-NBA Second Team and made his second All-Star appearance. If this is truly the first time he's been healthy since that 2016-17 season, it makes sense why the Pelicans want to see what's left in the tank.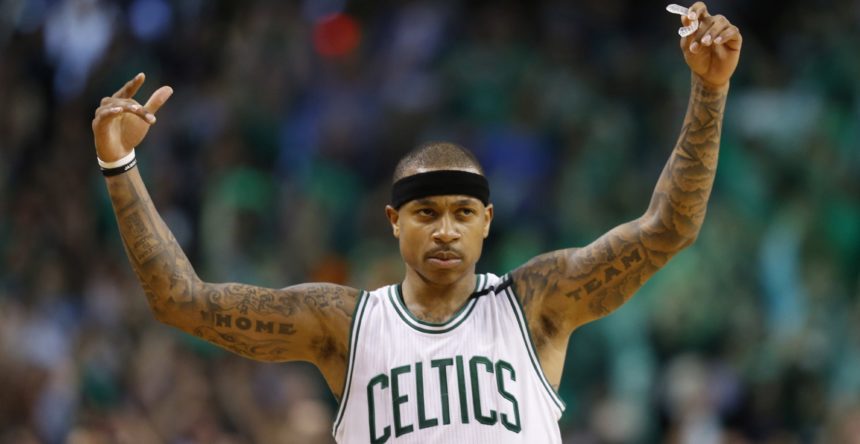 This is a low-risk, high-reward signing for New Orleans. If Thomas thrives, they get a steal and can sign him for the remainder of the season. If he struggles, they can move on after 10 days.
New Orleans needs backcourt help since Lonzo Ball will be sidelined for some time due to a strained right hip flexor, and Josh Hart is also out for a while after an MRI revealed a torn UCL in his right thumb. Thomas can provide instant offense off the bench as well as veteran leadership for New Orleans' developing guards: Ball (23 years old), Kira Lewis Jr. (19) and Nickeil Alexander-Walker (22). Even New Orleans' best players -- Zion Williamson (20) and Brandon Ingram (23) -- are young and could benefit from Thomas' mentorship.
Last February, when Thomas hit the free-agent market, I caught up with the veteran point guard for a one-on-one interview. He told me that he would love to join "an up-and-coming team where I'm helping the young players and being a good veteran," which perfectly describes the Pelicans' situation.
When asked what he can bring to a team, Thomas didn't hesitate.
"Everything that I've always brought to a team. I'm a leader, first and foremost," Thomas told me. "I won the NBA's Community Assist award so, off the court, I help in the community. On the court, I think it's self-explanatory what I bring to a team when given an opportunity. I also bring my wisdom. I don't think anybody has been through the things that I've gone through in this league. Despite obstacle after obstacle, I've overcome everything that's been thrown at me and taken advantage of any opportunity that I've gotten. I think that's what is most important… Understand that any opportunity that's given to me, I'll be ready for it. And I think everybody knows that."
Thomas has spent the last year "staying in the gym, staying in the weight room and doing a lot of conditioning," so that he could shine when his number is called. He's been waiting for this opportunity.
Every step of Thomas' journey, he has been doubted. Remember, before becoming a two-time All-Star, he was Mr. Irrelevant in the 2011 NBA Draft (which means he was picked last). At this point, he's used to being counted out and not having anything handed to him. He thinks this past year is just another setback that he'll bounce back from, just another opportunity to silence his doubters.
"I mean, it's just another chapter in my book," Thomas told me. "This has been my story and that's probably the way it's always going to be. Everything is going to be an uphill battle and that's fine because I've been through it. I think that just builds character… I work hard, I never cheated the game and I'm in it for all of the right reasons. I love this game. But it's never been easy, so why would it be easy now?
"You have to continue to believe in yourself and be a professional, on and off the court. I think being professional is one of the most important attributes of a player. You have to know that it's a business and, at the same time, just do your part each and every day – no matter what the circumstances are. You should appreciate the highs, but appreciate the lows as well. I've always said that my goals are bigger than the obstacles I faced. Adversity builds character. I'm not saying it's easy (because it's not), but I always look at my end goal, which is to try to be one of the best best basketball players to ever play the game. I mean that. I just turned [32] years old, and I still have a lot of basketball left in me."