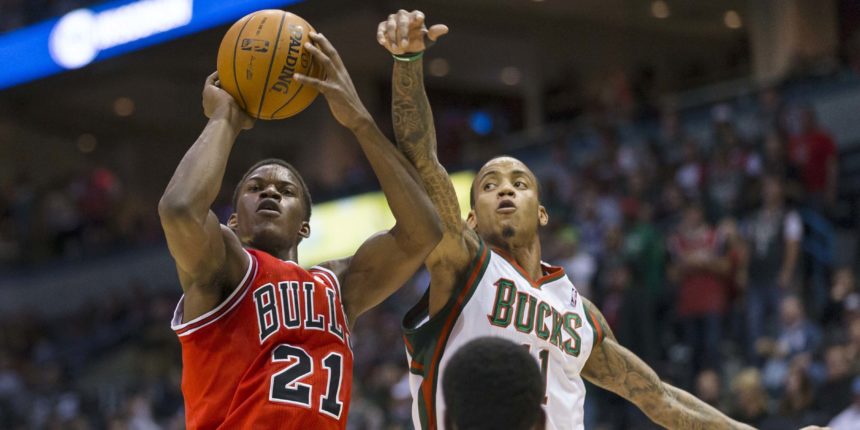 5 prospects who benefited most from NBA Summer League
Shortly after the NBA Finals conclude, the NBA Summer League begins.
It's a fun opportunity to get caught up in the potential of young players. It's also an opportunity to analyze prospects, many of whom are adjusting to NBA systems, competition and rules (e.g., the deeper three-point line) for the first time.
Predictably, all eyes are on the top picks in every summer league, and rightfully so, but it's the lesser-known players who really impact their professional futures. Careers are jump-started in summer league based on strong play over the course of four or five games. Is that a big enough sample size? Absolutely not. But it's the most concrete and up-to-date information that front offices possess, and their futures are on the line, too. Sign enough long-term winners and a front-office legacy is made. Miss on enough and be prepared to begin interviewing elsewhere.
Summer league is about more than just getting guys opportunities. It's also a means of gauging top prospects and a place for second- and third-year players to hone their skills. But as far as this article is concerned, it's all about lesser-known prospects who cracked the most competitive basketball league on the planet. We'll identify five prospects in particular who benefited greatly from their opportunity in the summer leagues past.
Kendrick Nunn, 2019 Summer League (Undrafted, 2018)
Nunn just signed a two-year deal (year two is a player option) with the Los Angeles Lakers that will pay him approximately $5 million per season. According to the 26-year-old guard, he turned down more lucrative offers to join the Lakers in questing for a championship. And part of the reason Nunn found himself in-demand was his performance in the 2019 Summer League.
Nunn went undrafted out of Oakland University. He played in summer league in 2018 for the Golden State Warriors, averaging 11 points, 4.5 rebounds, 1.3 assists and 1.3 steals per game over four contests – but that's not the one we're concerned with. That performance, however, did facilitate his playing with the Santa Cruz Warriors in 2018-19, which led to an invitation to join the Miami HEAT's 2019 Summer League squad. That's where the magic happened.
Nunn was named to the 2019 NBA All-Summer League First Team, posting 21.0 points 6.3 assists and 5.0 rebounds per game. He went on to finish as the runner-up for the Rookie of the Year Award in 2019-20, and all of the success he's experienced in his professional career may have never taken place if not for the summer league.
Jonathon Simmons, 2015 Summer League (Undrafted, 2012)
Simmons went undrafted out of the University of Houston. He bounced around the American Basketball League before famously ponying up $150 for a G League tryout with the Austin Toros/Spurs, according to ESPN. After a successful season in the G League, Simmons was selected for the Brooklyn Nets' summer league team in 2015 in Orlando, where he played well through three games. He joined the San Antonio Spurs' summer league team in Las Vegas that same summer, where he was named MVP of the championship game. In total, Simmons averaged 17.0 points, 4.0 rebounds, 3.0 assists and 1.7 steals per game in seven games.
Simmons went on to sign a three-year, $20 million contract with the Orlando Magic. He did not receive the entirety of the contract, but he collected a total of approximately $15 million in his NBA career, which may not have been possible without showing his value in the summer league.
Norman Powell, 2016 Summer League (46th selection, 2016)
Powell was a second-round pick, meaning that he had slightly more guaranteed entering summer league than the undrafted prospects on this list, but not much more. Either way, Powell proved he belonged in the NBA immediately. He averaged 18.2 points and 4.2 rebounds per game in four games, and he was the lone rookie named to the All-Tournament First Team.
Since 2016, Powell has further solidified his place in the NBA. He averaged a career-high 18.6 points per game in 2020-21 and he recently signed a five-year, $90 million deal with the Portland Trail Blazers.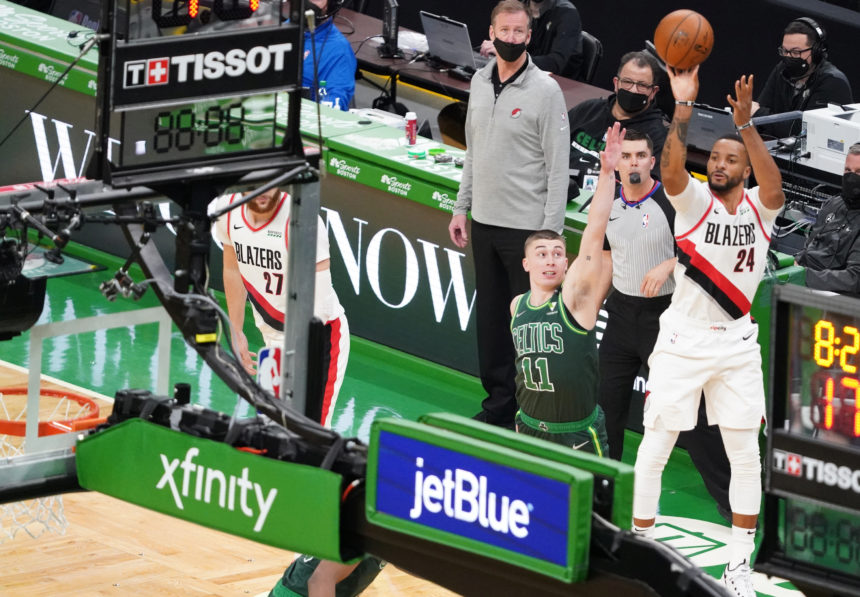 Kyle Anderson, 2015 Summer League (30th selection – 2014 NBA Draft)
Anderson had something of a breakout season in 2020-21. He averaged a career high 12.4 points per game on 36% shooting from three, but it wasn't always all good for Anderson. He split time between the San Antonio Spurs and their G League affiliate for much of his rookie season, but he returned to summer league in 2015 with different results in mind. He ultimately posted 21.0 points, 6.0 rebounds, 1.9 assists and 1.1 steals through seven games, being named MVP in the process.
Anderson is a significantly improved outside shooter, but he's also demonstrated value as a creator, reaching career-highs in scoring and assists (3.6 per game). He signed a three-year, $37.2 million contract with the Memphis Grizzlies in 2018, and he's due for a raise following the 2021-22 season.
Jimmy Butler 2012 Summer League (30th selection – 2011 NBA Draft)
Butler was a first-round pick, but just barely. His rookie season was unimpressive, evidenced by him playing just 8.5 minutes per game. But Butler entered 2012 Summer League like a man possessed, playing a more assertive brand of basketball. He was fifth in scoring in 2012, averaging 20.7 points, 6.5 rebounds and 2.0 assists in four games. He was also named to the 2012 All-Tournament team.
Butler's strong play resulted in more confidence and better standing with the team. He averaged 26 minutes per game in his sophomore campaign — up from the aforementioned 8.5 — and he didn't stop there. Butler recently signed a three-year extension with the Miami Heat that will pay him between $135 million and $146 million.
From the outside looking in, summer league is a fun environment with low-stakes games. But for those involved, it can be as ruthless as the NBA Finals. For many prospects, summer league is an opportunity to demonstrate to the entire league that you belong. Those who capitalize on it typically stick in the NBA. And those who don't, don't.