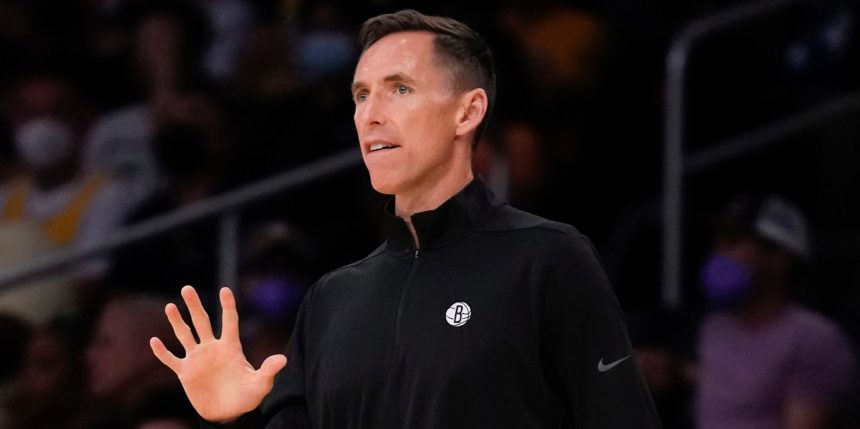 3 roster-spot battles to watch for in the Eastern Conference
Basketball has evolved into a truly global sport, and the NBA pulls talent from all over the world. That's great for the overall quality of play, but it means that there is more competition for NBA roster spots, which are harder than ever to earn.
With Media Day in the rearview mirror and training camp underway, competition to make the final cut is heating up. Teams enter camp with as many as 20 players, but must trim the roster down to 15 by opening day (excluding the pair of two-way contracts allowed in addition for players who can move between the G League and NBA rosters).
While every team has important decisions to make, it's not as if every roster spot is up for grabs. On the contrary, most spots are taken by players who are signed to guaranteed contracts. It's the players on training-camp deals who have the most to prove this time of year; sometimes, it can be the occasional (and unlucky) guaranteed player who has underachieved so badly that his team is considering paying him to play elsewhere.
The last guy on the bench rarely has a great impact on his team's success, but it can happen – and it surely impacts the individual players. Considering the ramifications of these decisions, let's examine the three most interesting roster situations in the Eastern Conference.
Brooklyn Nets
The Nets are intriguing because – while it might look as if they don't need much from the end of their bench on paper – their situation is more complicated than it appears. Depending on where Kyrie Irving ultimately lands with his decision to get the COVID vaccine or not, he could miss all of his home games (and games against the Knicks at Madison Square Garden). In total, Irving could miss as many as 43 regular-season games if he stands firm on being unvaccinated. And while there is more than enough star power in Brooklyn to get by, removing a key player from the rotation for half of the season puts more pressure on a team's depth.
So what exactly will Brooklyn look to address with its final roster spot? The team's backcourt is in relatively good shape thanks to a combination of James Harden, Patty Mills, Jevon Carter and rookie Cam Thomas, but there are other needs to address. The Nets' frontcourt could use a youth infusion, and there's a limit on swingmen beyond Joe Harris and Bruce Brown. After cutting Jahlil Okafor last month, Brooklyn's decision should come down to DeAndre' Bembry or Sekou Doumbouya. No disrespect to Bembry, but Doumbouya is a 6-foot-8 former first-round pick who is 20 years old. He fills multiple needs, and his youth gives the added benefit that if he works out, he could be part of the team's future.
Prediction: Sekou Doumbouya makes the cut.
New York Knicks
The Knicks are in an interesting spot. They just cut Luca Vildoza, who signed a four-year, non-guaranteed contract with the team at the end of the 2020-21 season. He was seen as someone who would make the team as recently as June, but things happen fast in the NBA. Considering New York will start the season without its presumptive starting center, Mitchell Robinson, the Knicks might want to add another big man. Nerlens Noel is more than qualified to hold down the fort, and Taj Gibson is a valuable, albeit slightly undersized backup, but does New York want to kick off the season without any other options? What if one of those two suffers another injury?
The Knicks have two rookies on their training camp roster who could fill that need in Jericho Sims and Aamir Simms. The former is a freakish athlete, similar in nature to Robinson, who is an above-average defender and rim-runner. Conversely, Simms possesses a more polished offensive game, but he lacks the burst and leaping ability of Sims. There's also Dwayne Bacon and Wayne Selden, who are actively competing for the team's final roster spot. Bacon looked good with Orlando last season, and I expect him to make the cut. The Knicks do have a two-way contract remaining, so maybe they'll use that on one of the Sim(m)s, while keeping Bacon on the main roster.
Prediction: Dwayne Bacon makes the cut.
Toronto Raptors
The Raptors are also in an interesting position, but more so because they have multiple spots to fill. Toronto has 12 guaranteed contracts, and both two-way deals are spoken for. That means Toronto can keep three of the following six players: Isaac Bonga, Sam Dekker, Freddie Gillespie, Reggie Perry, Ishmail Wainright and Yuta Watanabe. Gillespie and Watanabe are known commodities north of the border, having played with the Raptors last season, and Dekker is a former first-round pick with plenty of NBA experience. All but Perry have partial guarantees for 2021-22, but a partial guarantee will not secure you a spot in the NBA.
Bonga and Perry are both 6-foot-8 and 21 years old. Perry has just one year of NBA experience, whereas Bonga has three – but neither has made their mark yet. Beyond Goran Dragic, Fred VanVleet has the most experience of all Raptors with five professional seasons. With that in mind, expect Dekker – who has four years of NBA experience – to make the cut. Additionally, the Raptors will probably stick with the guys they know, meaning that Gillespie and Watanabe are likely to be in Toronto for the 2021-22 season, too.
Prediction: Sam Dekker, Freddie Gillespie and Yuta Watanabe all make the cut.
NBA roster decisions aren't entirely fair. Sometimes, players are cut because of an injury or other circumstance-related issues. But it really is just a business (rarely personal), and front offices do what they feel is in their best interest.
And at the end of the day, that's about as objective as it gets.