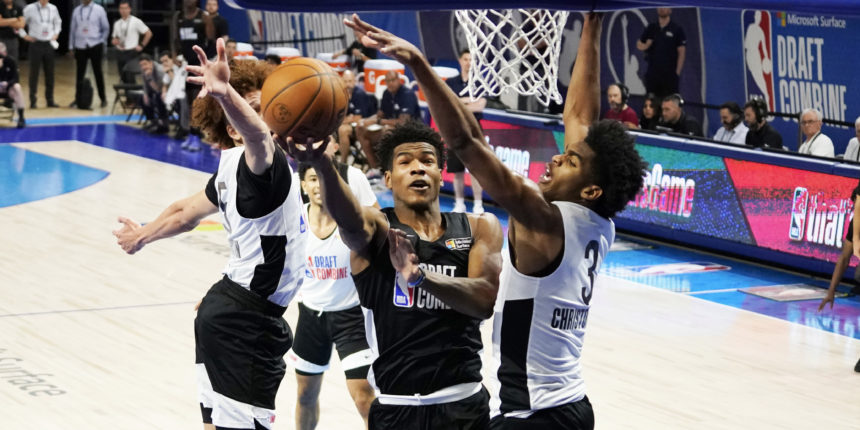 2021 NBA Draft Combine Recap: 7 prospects who stood out
With the 2021 NBA Draft Combine wrapped up and the NBA Draft coming up on July 29, Matt Babcock shares his thoughts on which players' stocks have risen stemming from the event, and where things stand with their draft status going into the pre-draft process.
Josh Christopher, Arizona State

After being one of the top-ranked players in the country out of high school, Josh Christopher had an up-and-down freshman season at Arizona State, leaving scouts all over the place in regards to their evaluations of him. I have been a bit higher on Christopher than most other evaluators all season long, and I was hoping to be able to see him perform well to give me more confidence in my initial evaluation. I was happy to see Christopher bet on himself by taking part in 5-on-5 play this week in Chicago, while many other players elected to sit out for various reasons.
It was a decision that clearly paid off, as Christopher took care of business, scoring 16 points and grabbing 8 rebounds, controlling the game and leading his team to victory. And in the process, he gave me what I needed to see to increase my confidence level in him. During live play, Christopher displayed his powerful explosiveness, the ability to create his own shot and the overall potential to be a high-level offensive weapon at the next level. If he is able to become more consistent as an outside shooter, I think he has a chance to be a very good NBA player. At this point, I can safely say that I think Christopher is worthy of being a solid first-round pick, and maybe even as high as a mid-first-round selection.
When thinking of Josh Primo, one key word comes to mind: Upside. One of the youngest players in the draft at only 18 years old, Primo, from the Alabama Crimson Tide, is a smooth shooting guard with good positional size (6-foot-4 without shoes). He is far from being a finished product, but he showed enough for me to think that he has a chance to develop into being a starting-caliber player at the next level.
Talking to NBA scouts and executives this past week, the league as a whole generally seemed to be equally as excited about Primo's potential. I even spoke to one front-office executive who said that he had Primo rated as high as a late-lottery pick. Although I'm not sure he should or will go quite that high in the draft, one thing is for sure, Primo is trending up.
In the first game of live 5-on-5 play on day one, Nah'Shon "Bones" Hyland stole the show, scoring 17 points and dishing out 4 assists. An ultra-confident, crafty scoring combo guard, Hyland dazzled by utilizing his shiftiness, routinely shaking his opponents out of their shoes off the dribble and showing an ability to score from all over the floor. I know that he had some supporters prior to the Combine already, but for me personally, he helped himself a lot. Although the shooting guard crop is deep this year, Hyland has proved to me that he belongs in the conversation for teams selecting in the first round. His potential to be a microwave scorer and produce instant offense at the next level has me excited about his future.
The knock on McBride has been that he's not considered to be a pure point guard and lacks some offensive polish. I have been somewhat hesitant with McBride because of those reasons; however, after watching him the last few days, the tide is turning for me and I have become more of a believer. Many have described McBride as a "typical Bob Huggins guy," which I interpret as a tough, no-nonsense, competitive fighter who will defend his tail off. And that is an accurate description of McBride. I've heard mixed information on whether McBride will remain in the draft or return back to West Virginia for another season. Regardless of whether it's now or later, I think McBride has a chance to have a solid NBA career.
Sandro Mamukelashvili, Seton Hall

A versatile lefty big man who can initiate the break, make plays for his teammates and shoot the ball from outside -- in addition to being able to handle typical big-man responsibilities -- I'm not sure I have talked to one person who doesn't like "Mamu" on some level or another. Although it's been said regularly that the center position is easily replaceable, there is no denying that floor spacing, ball movement and pace are extremely valued in today's game. And Mamu can be a legitimate contributor to those things.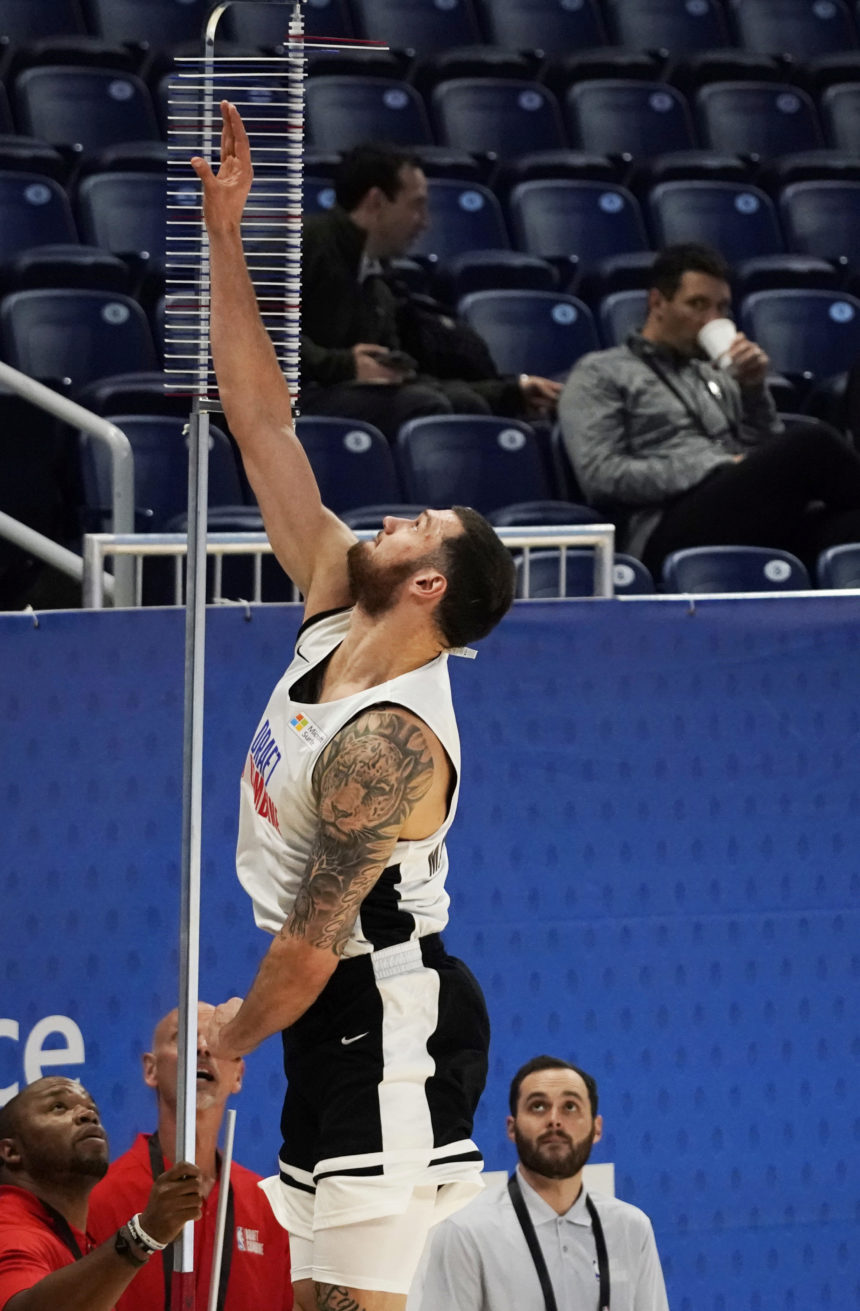 I'm still trying to get a grip of exactly what his market value is in regards to the 2021 NBA Draft, but I will say that I do believe he is trending in the right direction and fully expect to hear his name come draft night.
In 2018, Quentin Grimes was Texas' Mr. Basketball, a McDonald's All-American and one of the top-rated high school players in the country. Prior to his freshman season at Kansas, most would have expected Grimes to be a one-and-done and a likely lottery pick. However, that's not how things played out for Grimes. Instead, he had a rocky freshman season that led him to transfer to Houston. There, Grimes reinvented himself with the help of head coach Kelvin Sampson. Now 21 years old, Grimes was able to show that he has matured and developed under Sampson's tutelage. A strong 6-foot-5 wing with a high basketball IQ, strong defensive abilities and a much-improved outside shot, Grimes has gone from being a high-profile prospect, to being written off, to now being right back on everyone's radar.
After measuring at 6-foot, 5.75 inches without shoes with a 6-foot-11 wingspan, and recording an incredible 42-inch max vertical, Joe Wieskamp from the Iowa Hawkeyes can easily be considered one of the winners of the physical testing at the NBA Draft Combine. However, his success wasn't limited there, as he was terrific on the court as well.
In one game, he scored 26 points and grabbed 10 rebounds while shooting 6-for-7 from three-point range. Prior to the Combine, he was considered a fringe draft pick; now, I'd consider him likely to be drafted. At this point, I don't think anyone would question that a shooter like Wieskamp -- who is capable of shooting at a high rate on the move and has positional size and athleticism -- has a place in the NBA.
Check out Matt Babcock's 2021 NBA Mock Draft (with a full scouting report on each player) here.