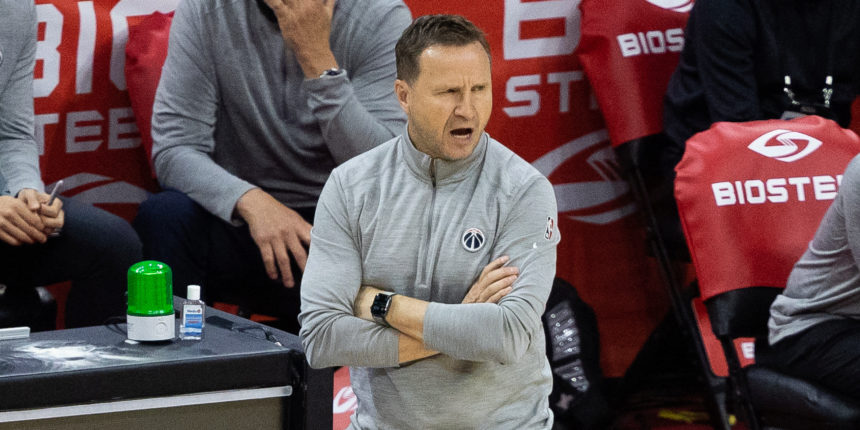 Wizards, Scott Brooks part ways after failing to reach contract agreement
Washington and coach Scott Brooks couldn't come to an agreement on a new deal and are agreeing to part ways, sources tell ESPN. Brooks' deal expired after the playoffs.
Source: Adrian Wojnarowski/ESPN
ANALYSIS: Brooks led the Wizards for five seasons, making the playoffs three times in that span. This season, Washington went 34-38 before making it through the play-in series and subsequently falling to the Philadelphia 76ers in the first round. Brooks went 182-207 across five years in Washington during the regular season and 10-14 in the postseason.