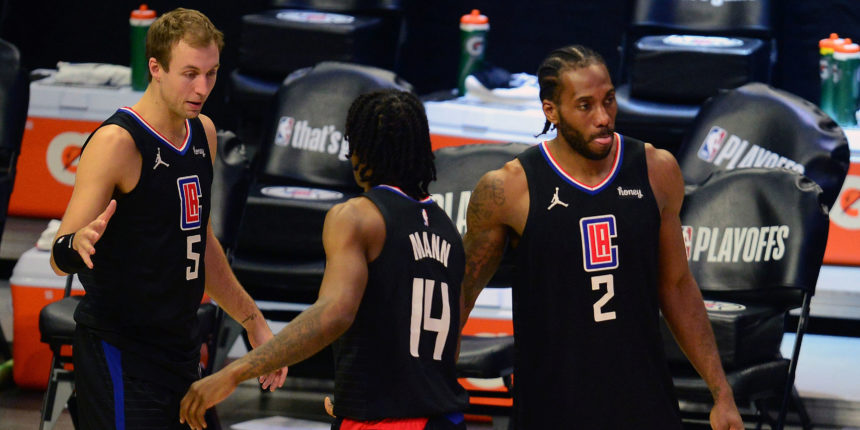 Kawhi Leonard out indefinitely with knee injury, Clippers fear ACL
The Clippers fear All-NBA star Kawhi Leonard has suffered an ACL injury, and he is out indefinitely.
Source: Shams Charania/The Athletic
ANALYSIS: Per Marc Stein of the New York Times, Los Angeles has officially ruled Kawhi Leonard out of Game 5 against Utah, and says there is no timetable yet for Leonard's return after he suffered a right knee sprain in Game 4. Leonard suffered the injury in the fourth quarter of the Clippers' 118-104 win over Utah, and while he played on for a bit, Leonard did not finish the game.
"His status for the series is in doubt as well," adds Brian Windhorst of ESPN.
He is currently averaging 27.3 points per game this series, as Los Angeles won both home games to even the series up at 2-2. Tonight's game is scheduled for 10:00 p.m. ET in Utah.