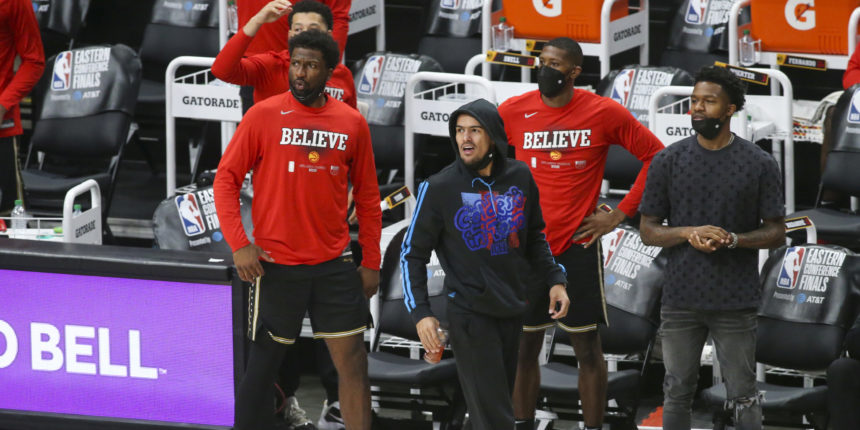 Trae Young out, Clint Capela active for Hawks in Game 5
ESPN's Adrian Wojnarowski reports that Hawks guard Trae Young will miss Game 5 of the Eastern Conference Finals with a foot injury. Chris Haynes of Yahoo Sports reports that Clint Capela (eye injury) will be active for Atlanta.
Young suffered the injury when he stepped on an official's foot in Game 3, and will be missing his second consecutive contest. Capela was listed as "questionable" for the game, but will play. Game 5 tips off at 8:30 p.m. ET on Thursday.