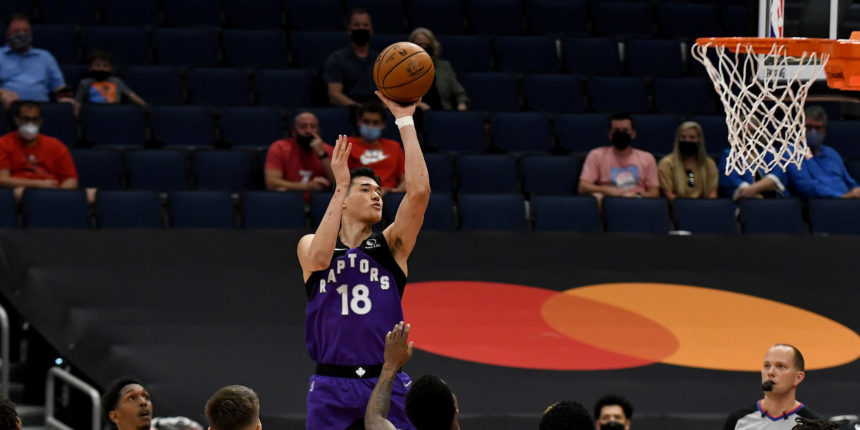 Toronto Raptors ink Yuta Watanabe to full contract
The Toronto Raptors announced in a statement today that they have signed Yuta Watanabe to a standard NBA contract.
Watanabe had previously been on an Exhibit 10 deal with the team, and is averaging 4.0 points and 3.3 rebounds across 39 games this season. The 26-year-old packs a scoring punch off the bench and can space the floor as a 6-foot-9 forward. He previously played his first two seasons with the Memphis Grizzlies.