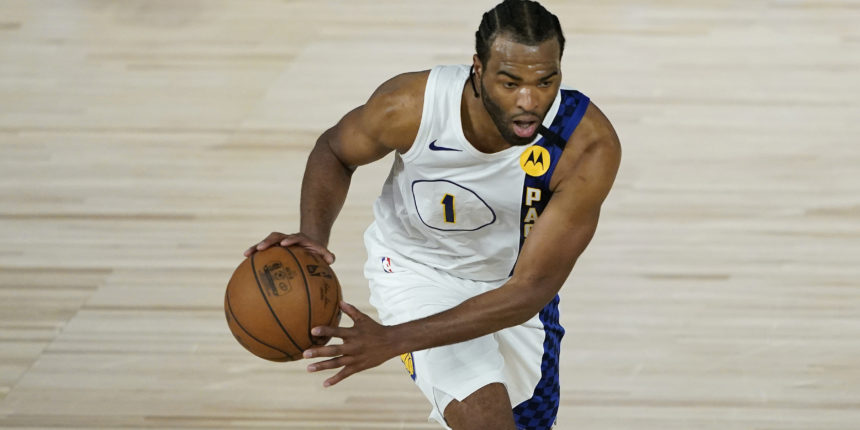 T.J. Warren pushes back on report of trade request due to Bjorkgren hire
Since Adrian Wojnarowski's report of Nate Bjorkgren's uncertain future with the Indiana Pacers on Tuesday, there has been a lot of noise regarding Bjorkgren's lack of leadership and communication skills, which many have cited as a reason for Indiana's underwhelming year.
Jake Fischer of Bleacher Report reported today that, "Bjorkgren's communication style has been categorized as aggressive and abrasive with players and members of the Pacers staff, from his front-of-the-bench assistants down to trainers and equipment personnel. That behavior was cited as the cause for one assistant coach's resignation."
Fischer went on to include quotes from NBA executives and personnel who worked and interacted with Bjorkgren previously and this is what they had to say:
"He's just very different," said one league executive who has worked previously with Bjorkgren. "He's not a d--k; he's just completely out of his element as a leader.
"He didn't come in relationship-building in an easy way from day one," said one Pacers voice.
"Typically younger coaches bring a more positive, spirited, encouraging behavior, not an antagonistic approach," said an assistant general manager.
Bjorkgren clearly hasn't built up the best reputation as a head coach, so why did the Pacers give him the job in the first place? Fischer of Bleacher Report wrote that, "Bjorkgren won over Indiana brass with an overwhelmingly positive energy during the interview process. Tune into any Bjorkgren press conference, and you'll glimpse the prowess he exhibits when speaking tactically about basketball."
Also Pacers general manager Chad Buchanan is very close friends with Bjorkgren and many believe Buchanan's relationship with Bjorkgren helped him get the job. Fischer went on to report that Toronto Raptors head coach Nick Nurse was heavily consulted throughout the interview process, as Bjorkgren was served as an assistant under him last season, but Indiana never consulted Phoenix executives (where Bjorkgren was an assistant from 2015-17).
This story gets even more interesting, though. According to Fischer, T.J. Warren, who played under Bjorkgren during his time in Phoenix, was never consulted about the move and was so unhappy about the hire that he reportedly requested a trade upon learning of Bjorkgren getting the job. Fischer reports that Warren has no interest in playing for Bjorkgren and that he may have even elected to have season-ending knee surgery to avoid playing for Bjorkgren this year
Since this report came out, there has been major pushback from the Pacers. Warren took to Twitter to claim these narratives are completely false:
Don't use me to push false narratives

— TJ Warren (@TonyWarrenJr) May 6, 2021
There's a lot of nonsense on this app today...

— TJ Warren (@TonyWarrenJr) May 6, 2021
Also, J. Michael of the IndyStar said that the front office did ask Warren about Bjorkgren before hiring him.
Meant to say this about TJ Warren & #Pacers since I've been asked about it a lot today for some reason😎:

-- Front office did ask about Bjorkgren before hiring him
--Pritchard asked TJ to take a bigger leadership role before the season. He agreed

Draw your own conclusions🤷🏽‍♂️

— J. Michael (@ThisIsJMichael) May 7, 2021
According to the IndyStar, a source with knowledge of the situation said that Warren never requested a trade and a second source confirmed this.
Based on all these recent reports, it seems unlikely that Bjorkgren will return as the Pacers' head coach next season, but winning does cure all, so it'll be interesting to see how the Pacers close out the season, as they are currently fighting for positioning in the NBA's play-in. It's clear, though, that things aren't right on the Indiana bench, as just recently Pacers assistant coach Greg Foster got into an altercation with Goga Bitadze, which has since then resulted in a suspension for Foster and a fine for Bitadze.
Bjorkgren took blame for the lack of communication on the sideline and said, "It's been a tough year. There's a lot of challenges out there being a coach and being a head coach in this league. I don't make excuses. I'm a young coach and I'm learning and I'm growing and I'm trying to be better."
With just about a week and a half left in the regular season, Indiana sits at ninth place in the Eastern Conference Standings with a 31-35 record.