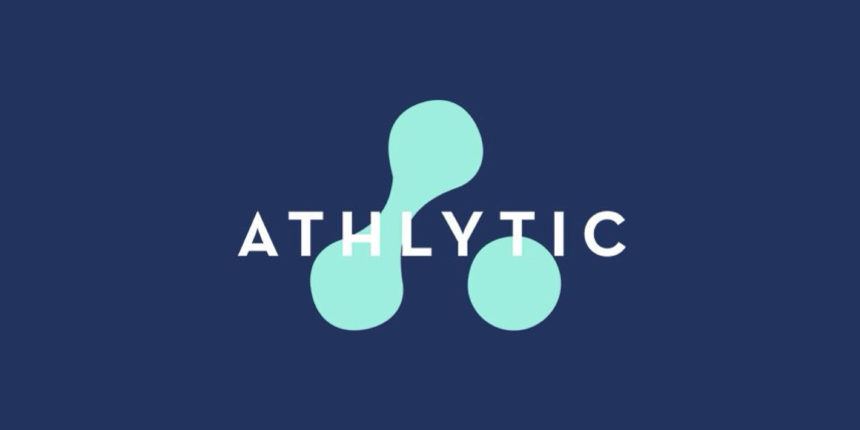 Athlytic: Entrepreneurs create platform to connect brands, student-athletes
The passing of The Fair Pay to Play Act last year in California was a turning point in the push for college-athlete compensation.
Now, similar laws have passed in over 30 states, allowing student-athletes to profit off their name, image and likeness.
Young entrepreneurs Jared Eummer and Ashton Keys wanted to make that process as easy as possible, which is why they developed Athlytic, an app that specializes in connecting student-athletes with brands.
"The entire industry, as far as I'm concerned, is of the belief that it's time to pay the players," Eummer said. "It's been tens of years where players were taken advantage of. Their jerseys were being sold. Their autographs were being sold. They weren't able to reap any benefits of them playing on the collegiate level. We are here to be part of the change, and support and empower athletes."
Athlytic showcases different brands and deals that are tailored to the interests of that particular athlete, making it easier for the players to monetize their name and likeness.
"It's essentially an agent in your pocket, a representative in your pocket that's going to showcase different [companies] that are interested in you, your persona, your APIs on your social-media platforms that showcase who you are, what you like to do, what you're posting about and what aligns specifically with brands," Eummer said.
"We are a fully integrated marketplace for athletes and brands to intersect with one another."
Eummer and Keys had the opportunity to present Athlytic to the MTN DEW Real Change Opportunity Fund. Founded in June 2020, this is a million-dollar fund to help Black entrepreneurs who are current students or recent alumni from Historically Black Colleges and Universities (HBCUs) connect with PepsiCo partnerships to turn ideas into ventures.
Athlytic was named a finalist for the fund, receiving $42,000 for their top-four finish. In addition to money, they received something that's just as valuable.
"We received a lot of championing and mentorship from different judges and different representatives from MTN DEW," Eummer said. "It's exciting, and we still won (in that respect)."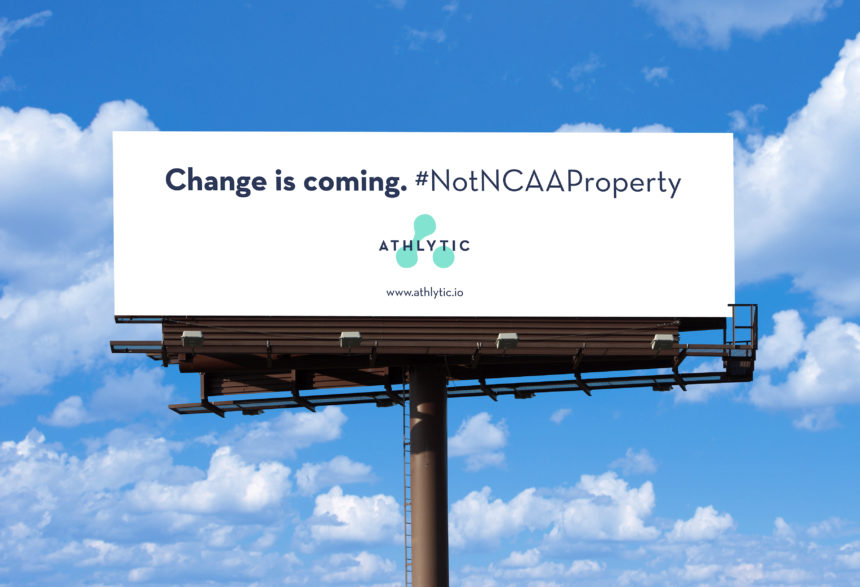 During the NCAA Tournament, Eummer and Keys kicked off their promotion of Athlytic and got people talking with a billboard in Indianapolis.
#NotNCAAProperty was used by many athletes leading up to the tournament, so using it to promote the brand and help establish the app's presence at the March Madness "bubble" was very strategic and very successful.
"It was great feedback," Eummer shared. "We were looking to be disruptive. We were looking to make a splash immediately. We were looking to gain impressions. We were looking to get the attention of not only brands and players but athletic administrators. We wanted them to know that we were here to be an ally.
"We're not trying to take anything out of anyone's pockets. We know they run a multi-million-dollar industry for marketing and TV rights with the different tournaments throughout the year. We're just looking to get players their fair share."
The Athlytic app is currently in the beta phase and will launch officially on July 1.