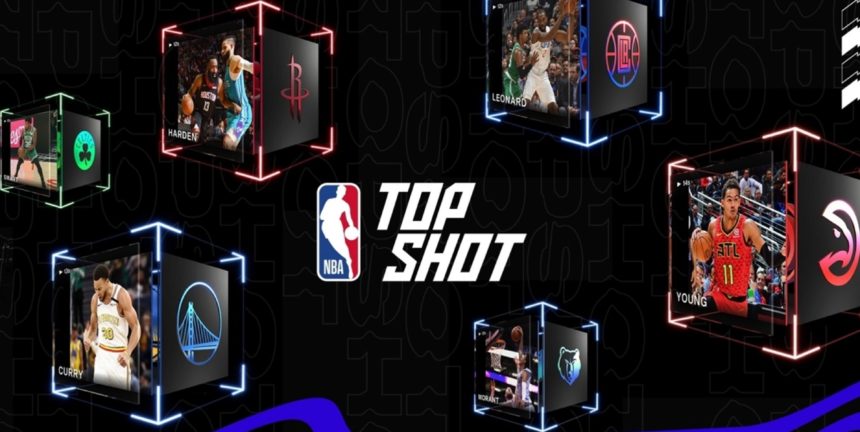 The future of collectibles: NBA Top Shot and trading cards can co-exist
I'll never forget sitting on my bedroom floor as a kid and pulling a Kobe Bryant Topps Finest Refractor out of a pack of cards during his rookie season. I immediately organized an impromptu celebration with all my Wrestling Buddies and Starting Lineup figurines. It was one of the greatest moments of my prepubescent life.
I'd grow up to become a professional basketball player, but even as a pro, I'd visit the local card store once or twice a year to grab a box.
I'll never forget sitting on the floor at my parents' house, 15 years after my Kobe triumph, and pulling a Steph Curry Panini Prestige autographed rookie card out of a pack. I immediately organized an impromptu celebration with my real-life fiancée, who didn't seem eager to attend. Still, it was one of the greatest moments of my postpubescent life.
Trading cards are assets that appreciate, as evidenced by the litany of six-figure and seven-figure cards bought at auction in recent months. But what's kept me under the spell of basketball cards for three decades is more intangible. I grew up talking about basketball with my dad, Ernie Grunfeld, who played in the NBA and worked in various front offices. Cards were my way to own a small piece of a history that mattered to me.
I built rituals around opening packs: find my spot on the floor, lay out my protective cases, move the trash can close, carefully rip open and discard wrappers, separate the cards based on quality, scarcity, and personal affinity. NBA cards taught me a player's team, height, weight, and college. I couldn't understand how some people had no idea how many rebounds Thurl Bailey averaged as a rookie. Didn't they have his '88 Fleer? And he went to North Carolina State University, of course. Read the back of the card!
When I first heard about NBA Top Shot, a digital collectable created to serve as a modern alternative to my beloved trading cards, I was beyond skeptical. Instead of beautiful cuts of cardboard replete with pictures, details, and stats galore, Top Shot's product was described to me merely as "owning a play." It felt forced and gimmicky. No part of me could see the appeal of collecting video clips that I could watch on YouTube.
I now work in tech, so the one thing that did pique my interest in Top Shot was the technological underpinning of the platform. Trading cards are kept in binders or boxes, but I liked that Top Shot leverages blockchain to allow a consumer to acquire, exchange, and store these moments with unique serial numbers and immutable security. As an NBA collector, I felt compelled to create an account and experiment with the platform.
After a day or two, I was hooked. If cards were my past, I'm now convinced that cards and Top Shot will be my future.
Top Shot has been a gold mine for collectors who got in early, and despite recent volatility in the market and questions about its stability, the experience is bigger than the economics. There will always be users who participate simply to make a profit, but what Top Shot offers is more lasting than dollars and cents. Top Shot is like a trip to Las Vegas: making money will always add to the enjoyment, but it's the excitement, the rituals, and the social opportunities that will keep people coming back for more.
The fun with Top Shot starts with the hunt to obtain a pack – a process that's initiated by joining an online queue at a designated time, sometimes with days of notice, sometimes hours, sometimes minutes. If you don't monitor your inbox and Twitter timeline or establish grassroots alert channels with friends, you may miss it. When you do catch wind of a pack drop, it has the same charge of excitement as being handed the dice or taking a seat at the tables.
Since these drops are always oversubscribed, everyone in line is randomized and assigned a number. Waiting for your number to pop up on screen produces the same nervous anticipation as being dealt a crucial hand. If 25,000 packs are available and 250,000+ collectors are in the queue, all you can do is hope for good luck. Even when you come up empty, which happens more often than not, the stomach flutters every step of the way. When you do hit a golden number, it's a thrill that lingers long after the pack is purchased.
Given that moments are so coveted and hard to come by, there's ceremony associated with opening a pack. These opportunities are infrequent, like reuniting with friends for a few nights of fun, so they must be celebrated. Top Shot's sleek interface allows a user to separate the moments from the pack and reveal them one-by-one, all with a few clicks, always with graphics and music amplifying the experience. When I get a pack, my wife and I sit on the couch after putting our son to bed, turn off the television, and focus so we can enjoy opening it together. (I'm pretty sure she doesn't actually enjoy this, by the way, but she knows I do, so she goes along with it.)
I've been surprised and impressed by the strength of the Top Shot community, which has been carefully engineered for social engagement. I share this interest with a few good friends, and while we used to speak monthly, we now text almost daily. To connect the broader ecosystem, Top Shot's platform has chat channels, a marketplace to buy and sell moments, a gifting feature, challenges to collect certain moments, and full visibility into other collections, whether belonging to a friend or a favorite NBA player. It's a sea of basketball-minded collectors converging to share their interests, have fun, and hopefully make some money. It's a bustling ecosystem, like the Bellagio on a fight night.
It feels like this is how humans are meant to digitally transact and interact in 2021. It feels like we have entered the next generation of collecting.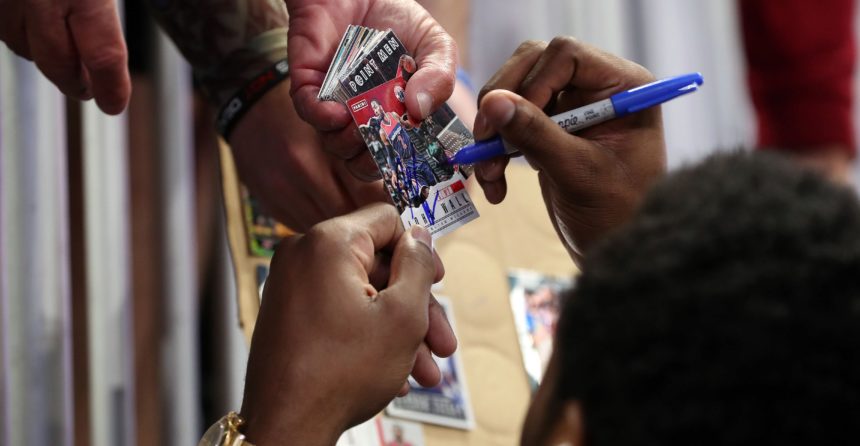 Despite my bullish stance on Top Shot, there is no replacement for traditional trading cards. Their roots simply run too deep. For so many of us, they serve as reminders of our childhood, of relationships, of players and teams and people we love. Cards span generations and allow us to travel through sports history and our own history. I will always feel something when I hold that history in my hands.
Since embarking on my Top Shot journey, I've bought several cards that I find meaningful and interesting: a 1948 Bowman Red Holzman card, a 1957 Topps Paul Arizin, a 1961 Fleer Dolph Schayes, a Connie Hawkins, a Bernard King, a Pistol Pete Maravich with a mustache. Cards are able to evoke a nostalgia that Top Shot cannot match. Luckily, it doesn't have to. It has its own distinct levers of value to pull. Top Shot is faster and more current than cards. It's tech-enabled, dynamic, and adaptable. It's built to surprise and delight a younger audience.
Many people have said that Top Shot will replace trading cards. Others say that Top Shot is a fad that can't replicate the longevity cards have had. I believe neither is true. I believe cards and Top Shot absolutely complement one another. They are different divisions of the same corporation. It was my passion for collecting cards that ultimately compelled me to explore Top Shot, and it was the excitement of Top Shot that recently made me want to buy more cards.
Both cards and Top Shot are entertaining financial instruments that connect fans to each other and to their sports. Cards might always be the classic choice and Top Shot might always be an innovation, but one thing is for certain: there's never been a better time to be an NBA collector.