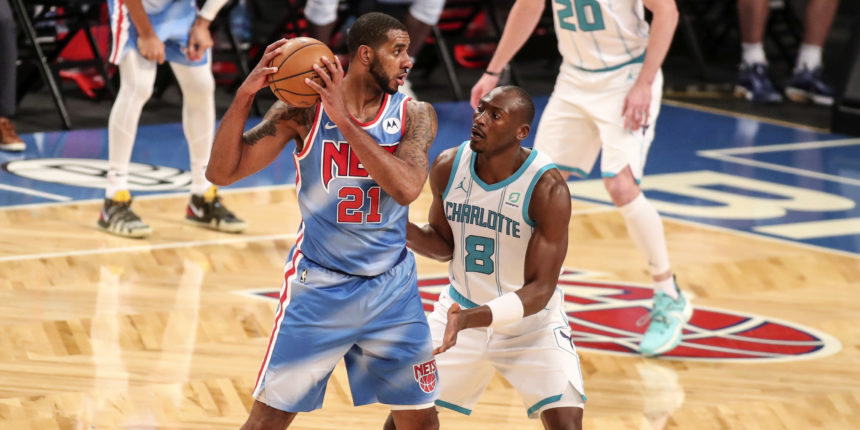 The discourse around NBA stars and super-teams is tiresome
There is never a dull moment when it comes to the NBA or the conversations surrounding it. However, the loudest arguments have become the most tiresome.
Here we are once again, discussing the subject of "super-teams." This is on the heels of Andre Drummond signing with the Los Angeles Lakers after getting his contract bought out by the Cleveland Cavaliers, as well as Blake Griffin and LaMarcus Aldridge joining the Brooklyn Nets in a quest for a title. The big-man buyout market was plentiful following this season's trade deadline, and each prominent player has now found a home.
Scrolling through social media, you'll see all sorts of opinions regarding a lack of parity among teams and guys not wanting to earn it anymore. However, this year has been unlike any other, and considering the wear and tear that Griffin and Aldridge have on their legs, why wouldn't they pick such an opportunity? It's not as if these two are in the middle of their prime and playing at an All-Star level; they're going to be playing 20-25 minutes at most and are on the back nine of their careers. (Aldridge did look great in 29 minutes of action in his Nets' debut, though).
Drummond is a unique case study when you think about his dwindling market value, though with a starting spot wide open at center and an opportunity to play with LeBron James, Anthony Davis and the defending champions, it's hardly a surprising choice to go with the best fit over the money in the short-term. He's betting on himself to produce at a high level and maximize his status going into a dried-up 2021 free-agent class.
Aside from the peculiar scenarios that have unfolded throughout the league during this particular campaign, there has clearly been an increase in these kinds of breakups recently, and they have become more common; some are mutual, some can be ugly. It all seems to tie into one giant, ugly debate that surfaces every time significant transactions are made. Believe it or not, there is a nuanced way to look at this from both angles.
Let's start with player empowerment. It is a good thing, no question. There's no reason why a player can't go where he wants when given the chance to choose a new home. Also, we don't always fairly look at organizational loyalty as a two-way street, tarnishing a player over his desire to change teams much more often than we criticize an organization that may have failed him. Draymond Green made this excellent point (albeit using a poor example with Drummond in Cleveland) regarding the rules surrounding trade requests and how they are handled differently when it comes from a player versus a team.
On the flip side, just as those players have the right to move on, fans and media alike have the right to question their mindset, as long as it is on a case-by-case basis and it is fair and respectful. It is becoming increasingly common for fans to be attached to one specific player rather than one particular franchise. It seems the number of fans who are loyal to an organization is waning.
While there are teams with an identity and familiarity that do stay intact for more than a year or two, the constant shifting of talent is making them somewhat of an exception to the rule. Diehard fans in certain cities are gradually becoming turned off by the product because of that actuality.
Super-teams are good for the NBA if you're strictly talking about ratings and entertainment. They're not good for the 20+ other teams in the league that are left on the outside looking in. Again, sometimes these franchises have to look themselves in the mirror and ask what they could have done better. Other times, they fall victim and lose their best players to the immediacy demanded by not only an impatient league audience, but also the mentality of those players who adopt that line of thinking.
It goes back to this nonsensical "rings" culture and how many media members and outlets define a "legacy." Of course these guys want to win a championship -- not everyone goes about it the same way, though. We get so stuck on what "X" would look like as a teammate with "Y" because the fantasy is usually close to the reality. Hell, look at the pairing of LeBron and AD, or the Nets' Big Three of James Harden, Kevin Durant and Kyrie Irving. There is good reason for that; the flaw lies in believing that every single player has the same mindset.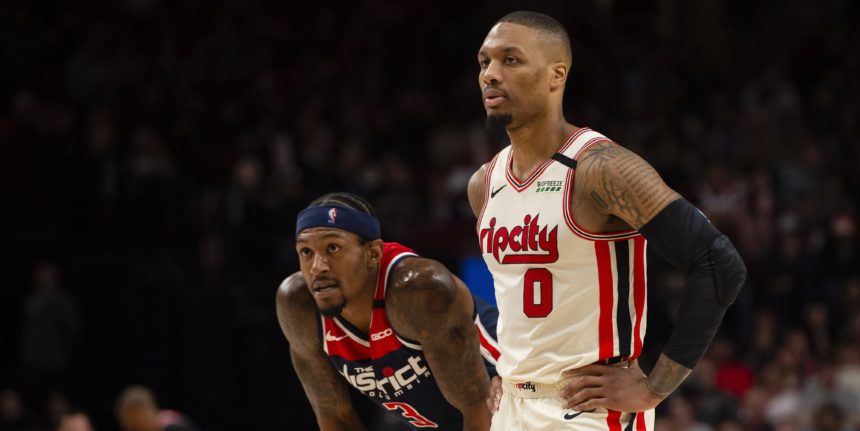 Look at Damian Lillard and Bradley Beal. Some fans see them as foolish for not wanting to move on from the organizations that drafted them. Besides the fact that the former has gotten a little further in the playoffs than the latter, there's not much of a difference in the greatness each individual possesses. Their teams haven't gotten the job done yet to this point, but it's not stopping either of them from continuing to perform at an MVP level. Question their priorities, their ways of handling their business and refusal to attempt to join or form a super team as much as you want, it's likely not going to change their mindset at this point. That's true -- no matter how much the public attempts to goad them.
Many people are searching for what will happen in the future instead of enjoying and living in the present. Have you heard Giannis Antetokounmpo's name lately? Even though he's having a spectacular season, you probably haven't, more than likely because he inked a super-max contract extension with his Milwaukee Bucks this past December. Once pundits couldn't ponder his once-assumed free-agent decision in the summer of 2021, the Greek Freak (ridiculously) became somewhat of an afterthought.
Basketball fans should be plenty aware of the Utah Jazz and Phoenix Suns, the top two teams in the Western Conference, yet you'll barely hear a peep about them. Instead, the latest topic of discussion floating around is Zion Williamson... and it's not about his dominance right now (unless you read our Nekias Duncan's amazing film study of his breakout) -- but rather because radio and television hosts are already looking ahead to when Zion becomes a free agent in freaking 2023, because how can Zion be seen unless he's in a big market? (*Looks up the 2020-21 NBA national television schedule... sees 28 games featuring the New Orleans Pelicans*).
It's almost a guarantee that the same conversations will happen with Luka Doncic, Ja Morant and every other promising youngster that emerges.
(Sidenote: At the risk of being that person who complains about a team not receiving enough love, somebody has to stand up for the little guys, a.k.a. the smaller-market ballclubs. There are 30 teams in this league. Why should only one-fifth of those matter, especially when half of the top-10 teams in the league play in a small market?)
This is the very kind of nonsense that ties into the exhaustion of having the same discourse over and over and over again. It's repetitive, played out, unoriginal and lazy -- and yes, this article is proof that the strategy to elicit a reaction worked; still, the point remains.
Different sports are talked about in a number of ways, but none of them are more transactionally focused than the NBA.
The reality is that as long as "rings culture" continues to be the driving force behind how players are viewed, many players are going to continue prioritizing titles and doing whatever it takes to avoid being labeled as a failure, as unfair as that criticism can be.
Looking on the other side of the coin, it's just as unreasonable to call out the players who gave their all to an organization and want to turn to the next chapter of their careers. (How it's handled can be a topic another day, and again, should be looked at on a case-by-case basis, not generalized). Like it or not, a change of scenery is necessary in more situations than you'd think. The same goes for the organizations that benefit from these players being available -- what on Earth should be holding them back?
As much as people kick and scream about the same things like a broken record, it's probably not going away anytime soon because that's the place we're in today. It's only going to get louder, really.
The truth is, every player is free to decide where and under what circumstances they want to pursue their championships. Teams are free to choose to cut bait with a player and move in another direction, but at this point, it's getting harder to ignore the fact that "rings" culture and the unfair labeling of players as failures for not winning championships is as much to blame for the formation of super-teams as players simply looking to take the "easy way" out.
Something does need to change, but maybe we – fans and media alike – are at least partially responsible for what we've been seeing.

Maybe, at least to some extent, we should be looking in the mirror.