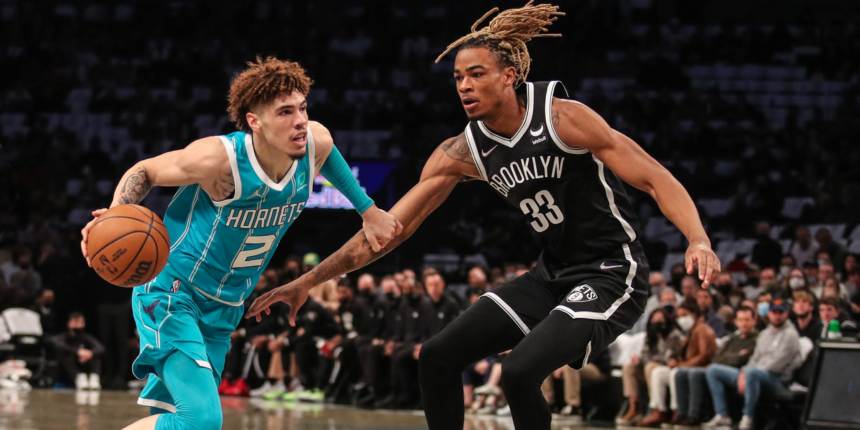 Analyzing 3 crucial NBA X-factors who deserve praise this season
NBA championships are often determined by the superstars participating in the series. Those superstars are also judged by the number of championship rings they possess at the end of their illustrious careers. However, in most series, there are unsung heroes who play a massive part in their team reaching the pinnacle.
These X-factors do the necessary things not only for their teams to win, but also for their stars to shine the brightest. Think about Andre Iguodala in 2015, Marc Gasol in 2019 or Danny Green in just about any year.
Iguodala is obviously an extreme case by winning Finals MVP, but his work on the defensive end made what Steph Curry and Klay Thompson did easier. The Toronto Raptors traded Jonas Valanciunas for a fossilized version of Gasol, but the veteran big's defensive prowess and playmaking added up just enough to lead The North to a title. Green just did his thing, shooting from deep and defending top-tier wings.
The NBA is loaded with more talent than ever, which leads to more contending teams than ever. There are the favorites like the Brooklyn Nets, Golden State Warriors, Phoenix Suns and Milwaukee Bucks, and some fringe favorites such as the Chicago Bulls, Miami Heat and Utah Jazz. Outsiders like the Memphis Grizzlies, Philadelphia 76ers and Dallas Mavericks are making noise too.
With a number of teams in true contention, and others that could be a few trades or buyouts away from contention, the team who has the biggest X-factor will prevail. Let's take a look at who's been the most impactful this season so far.
Honorable Mention: Ben Simmons (from a team perspective)

This is more like a multiverse scenario, or one of those "choose your own path" books you read as a kid. Ben Simmons is an X-factor who could determine this season's NBA champion for a few different reasons.
Scenario 1:
Nothing happens. ESPN's Adrian Wojnarowski reported Wednesday that Sixers president Daryl Morey has stayed adamant on standing pat, even after a meeting with Simmons' agent Rich Paul. So say Morey keeps his strong stance of only taking back one of the 25 players on his top-secret wish list. The Sixers have managed to still do well — currently fifth in the East — but with 21% of their payroll not even coming around the team, they will be hard-pressed to be actual contenders this season.
Lunch meeting in Philadelphia with Paul and Sixers' management to talk through the ongoing Simmons situation, sources said. Sixers continue to want Simmons to return to the floor, but there's no movement on that front --- nor traction on a trade now. Trade deadline is Feb. 10.

— Adrian Wojnarowski (@wojespn) January 12, 2022
Simmons staying put and not playing would all but eliminate the Sixers from championship contention.
Scenario 2:
Ben Simmons shows up eventually and plays for Philly. Would this be a mentally and physically prepared Ben Simmons, or an "I'm just here so I don't get fined" Ben Simmons? The former would put this team back into the conversation as a real threat in the Eastern Conference, while the latter would sabotage the season even worse than sitting out has. This feels like the least likely of all scenarios to happen.
Scenario 3:
Morey finds a deal of his liking, whether that brings back what he has been holding out for all along or he settles for "good enough." Even finding a couple of competent starters in return for a player who hasn't played at all would be an increase in title odds for Philadelphia.
On top of the Sixers gaining valuable players to add to their rotation for a playoff push, whoever adds Simmons also likely improves their odds at contending as well. Teams like the Portland Trail Blazers, Cleveland Cavaliers and Atlanta Hawks would all immediately improve and have the ability to throw a wrench into the postseason picture.
The biggest wildcard in the NBA continues to be Ben Simmons and his elite defense and playmaking has the ability to reshape the playoff picture. Mix in some confidence if he were out of Phildelphia and he is one of the biggest X Factors in the league.
Nic Claxton, Brooklyn Nets

The third-year big out of the University of Georgia has burst onto the scene in Brooklyn for Steve Nash and the Nets. The Brooklyn roster hosts LaMarcus Aldridge, Day'Ron Sharpe, Blake Griffin and Paul Millsap as the team's "bigs" other than Claxton. With a high-powered offense led by future Hall-of-Famers Kyrie Irving, James Harden and Kevin Durant, the Nets need somone to on the back end to do the dirty work: rebound, set screens, block shots, etc.
Enter Claxton.
Some might argue that a larger role coming at this point in his career is one season too late, as Brooklyn opted to feed DeAndre Jordan minutes when Bruce Brown wasn't playing as the small-ball 5. Nonetheless, we are here, and more importantly for the Nets, Claxton is here.
Per 36 minutes, Nic leads the team in rebounding and blocked shots for players who have played at least 300 minutes on the season. Even more surprising, according to Basketball-Reference, he leads the team in Offensive Rating at 129, which is 10 points higher than Durant, the next in line. His Defensive Rating of 106 is also second behind Brown.
It's his ability to drive and use his length to finish over and around the most elite shot-blockers like Myles Turner that makes him such a great fit in this offense. He's a perfect pick-and-roll partner for any of the stars handling the ball and an even better rim-runner in transition.
Gary Payton II, Golden State Warriors

In the Warriors' Jan. 11 matchup against the Memphis Grizzlies, Ja Morant got what and where he wanted when he wanted, early and often, to the tune of 15 first-quarter points. After a quick opening run by Golden State, Memphis responded by Ja, Ja and more Ja. He seemed unstoppable.
Unstoppable force, meet immovable object.
Payton II might be the only player in the NBA who can slow down Morant. Andrew Wiggins, an important defender for the Warriors himself, had little success hanging with Morant. If GP II can hang with the electric Morant, he will be able to frustrate the likes Donovan Mitchell, Chris Paul, Russell Westbrook and more of the like over the course of a playoff series.
Payton single-handedly flipped the game from an 18-point deficit to a Golden State lead by cutting off the head of the snake. Picking up Morant for 94 feet and being extremely physical slowed down the All-Star guard to the point where he was asking the refs for a foul call. It forced the Grizzlies to insert Tyus Jones as a secondary ball-handler... meaning Payton's defense changed a game plan.
The Warriors are, once again, an elite defensive team. The player with the best Defensive Rating on the team? Payton, allowing just 98 points per 100 possessions, is among the top defenders in the entire league by this metric. GP II is not a one-trick pony with his stellar point-of-attack defense; he is also shooting the three-ball at a 42% clip this season on just under 2 attempts per contest.
While Stephen Curry has certainly improved defensively throughout his career, Steve Kerr having the option to unleash Payton on the other team's best guard will prevent Curry and even Klay Thompson from expending that energy and picking up fouls.
Mikal Bridges, Phoenix Suns
Mikal Bridges. pic.twitter.com/0AApeLPjVt

— Dom2K🎄🎅🎁 (@Dom_2k) November 28, 2021
Every team in the NBA would want Mikal Bridges if you gave them the chance. He is absolutely the perfect glue guy for any lineup. His length and defensive ability allow him to guard almost every team's best player in the league. He currently possesses a Defensive Rating of 107, which is ironically the second-highest on the Suns, but that is more about who he is guarding rather than his ability.
Bridges is also a highly efficient, low-usage-rate player. He does not need nor demand the ball offensively to be effective. He fits that Bruce Bowen or Shane Battier role quite well. 58% of his three-point attempts are from the corner, and he is converting those at a 40.7% rate — the ultimate 3-and-D player that teams across the league covet.
His basketball IQ and fit next to Paul and Devin Booker are crucial to the success of the Phoenix Suns. Just like Payton in Golden State, Bridges can guard Morant, Mitchell, LeBron James, Paul George and more at a high level, allowing Booker to use his legs primarily on the offensive side of the ball.
Mikal Bridges makes the Suns one of the toughest outs in the NBA. Not Devin Booker. Not Chris Paul. Not Deandre Ayton. Mikal Bridges.
It is what he does on both sides of the ball at a high level, night-in and night-out, that ultimately fuels the Suns.