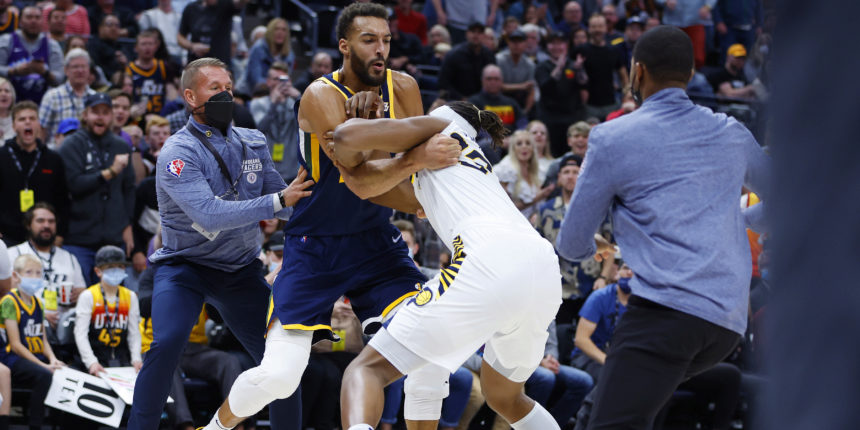 Rudy Gobert, Myles Turner get into altercation; multiple players ejected
Jazz center Rudy Gobert and Pacers center Myles Turner were both ejected from Thursday night's game in Salt Lake City, in which Indiana won 111-100. Gobert and Turner got tangled up near the basket after Gobert was denied at the rim and things got ugly quick, with the two big men taking shots at each other and other teammates getting involved.
In conclusion, Rudy Gobert, Donovan Mitchell, Joe Ingles, and Myles Turner were all ejected from the game and some suspensions could be handed out in the coming days as well.
Here is the video of of what went down in Utah:
Rudy Gobert, Donovan Mitchell, Joe Ingles and Myles Turner all ejected after this scuffle. pic.twitter.com/pEymQ4LLbM

— Dana Greene (@dana_greene) November 12, 2021