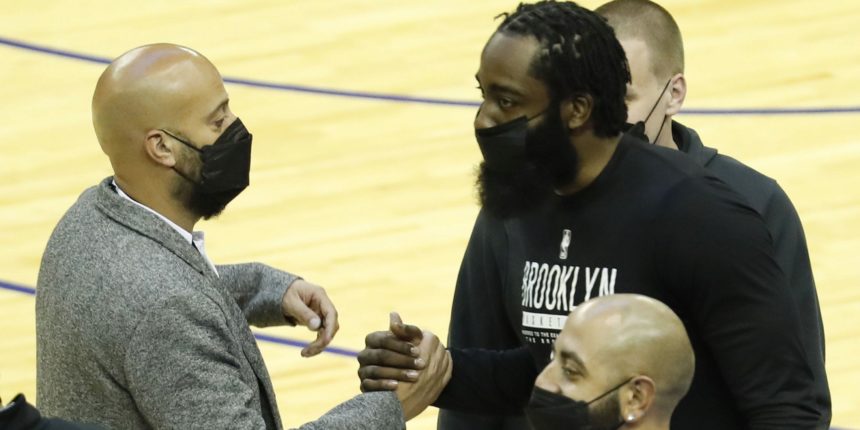 Rockets GM on Harden trade: '100 percent would do that deal again'
Houston Rockets general manager Rafael Stone expressed confidence that the franchise would not need to employ a "wholesale tank strategy" to rebuild, citing the haul of first-round picks received in the James Harden trade as a reason.
"I would for sure, 100 percent, do that deal again," Stone said in a virtual media availability Monday. "Again, you guys don't have the advantages of knowing everything I know, but literally no part of me regrets doing that deal. I have not second-guessed it for a moment.
"A lot of what I said about being in a position maybe to not have to be bad [to rebuild], there's some other things that we've done, too, but it's primarily that deal that's allowed us to say, 'Hey, we want to compete on a slightly quicker time frame.' We're not going to go down this path of intentionally trying to lose games for years on end."
Source: Tim MacMahon of ESPN
ANALYSIS: The Rockets also traded the only prominent player they received in the James Harden deal, Victor Oladipo. According to ESPN, GM Rafael Stone cited that the fit with Oladipo, who will be a free agent this offseason, "wasn't a good one." Stone went on to say that by trading Oladipo, it would open up more minutes for 20-year-old Kevin Porter Jr., whom the Rockets seem pretty high on.
The Oladipo move had a lot of fans scratching their heads, though, as many feel the team could've gotten a better package. In the end, Houston received Miami's Avery Bradley, Kelly Olynk, and a 2022 first-round pick swap for Oladipo, whom they acquired in the Harden deal.